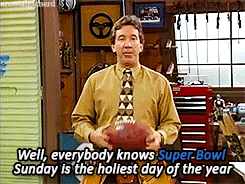 Of course, it is a given fact that the Super Bowl weekend makes every single American football fan go crazy! You'll find them glued to their TV, regardless of the time and day. For someone who is an amateur when it comes to anything sports (please don't judge me!), I find the commercials that come on during half-time and breaks so funny! Especially when they star some of our favourite actors and actresses. This year, Ellen DeGeneres (along with her wife, Portia), John Krasinski, Chris Evans, MC Hammer, are just some of the few superstars to appear in these commercials! Hence, these are my 5 favourite picks:
1. Amazon, Starring Ellen & Portia
2. Cheetos, Starring MC Hammer
3. Hyundai, Starring Chris Evans, John Krasinski and Rachel Dratch
4. Mountain Dew, Starring Bryan Cranston
5. Genesis USA, Starring Chrissy Teigen and John Legend
So, which Super Bowl Ad was your favourite? Mine has to be Amazon's with Ellen & Portia.
Follow @missmalinilifestyle for more updates!