5 People With Very Dry Skin Tell Us Their Favourite Moisturisers
Eesha Kokane , 03 Feb 2020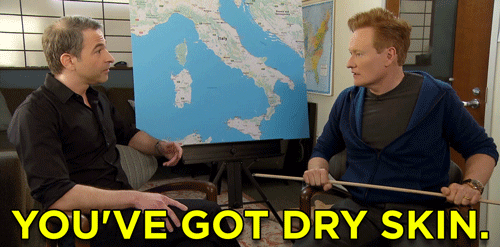 Only if you have dry skin, you'll understand that 'tight' feeling you experience when you talk or smile. Not only does dry skin look dull but it also aches if you don't take good care of it. There are a ton of different products out there and it can be very frustrating to find one that suits your skin. Plus, these products are expensive AF and if they don't work out for you, you're not just losing money but you're also putting your skin at risk. So that's why I asked a couple of my colleagues who have to deal with dry skin, what works for them. Here's what they had to say:
1. Dhruvi Modi
Age: 22
Skin Concerns: Dry patches and acne-prone skin
I love the Cetaphil Moisturizing Cream. It's truly a game changer, if I'm being honest. It's not only non-comedogenic, which means it doesn't clog up my pores but it's also great for those who have acne and dry skin.
2. Pallavi Manoj
Age: 25
Skin Concerns: Skin sensitivity
Finding a moisturiser that hydrated my skin wihtout irritating it was a mammoth task. Luckily, my dermatologist recommended this moisturiser and it's been working really well. It helps keep my skin moisturised for a long time and it balances the pH level of my skin.
3. Aryana Dalal
Age: 21
Skin Concerns: Dry patches and dullness
I need a multitasking product that will not only moisturise my skin but also help other skin concerns like dullness. This product is enriched with super greens like kale, spinach and parsley, which helps gives my skin a nutrient boost.
4. Isha Mayer
Age: 22
Skin Concerns: Combination skin type
My skin type is a combination of oily and dry, however, I think it is more dry than oily. That's why this moisturiser is perfect for me, it's lightweight yet very moisturising.
5. Eesha Kokane
Age: 22
Skin Concerns: Acne and dry skin caused by Isotretinoin
Usually my skin is extremely oily, however, ever since I started my acne medication (Isotretinoin), my skin has been getting very dry. So, I need skincare products with ingredients like hyaluronic acid. That's why I love using Clinique's moisture surge. It helps keep my skin hydrated without clogging my pores.
Which moisturiser do you use to treat dry skin? Let me know in the comments below.
Follow @missmalinibeauty on Instagram for more updates.