Wrist Stacks So Good, You'll Start Jewellery Shopping RN
Natasha Patel , 04 Feb 2020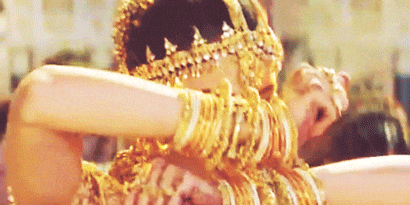 When it comes to an accessorising party, I'm usually the one to go for dressing up the wrist. While layering necklaces and earrings are pretty much right at the top of my list, there's something about a wrist stack that gets me excited to accessorise. Dressing up the wrist is also a perfect way to upgrade your look. Jewellery can most likely elevate anything and bring a little oomph to the table. And since my 2020 goal is to find the perfect arm candy, I thought I'd take you along with me so you could see the kinds of wrist stacks I'm looking at.
If like me, you too want to up your accessory game on your wrist, here's a crash course how you can pile on the bracelets, cuffs, bangles and other baubles.
1. Mix up patterns and sizes for a statement look
2. Keep it all chunky and all gold
3. Or you can go for gold with hints of rose and diamonds
4. You can also go for a heavy, rocker-girl look with chunky cuffs in all dark tones
5. But if you're a minimalist, you can opt for thin and dainty chain bracelets
6. Speaking of chain, the new cool-girl chain and safety-pin bracelet stacks are also something you can look at.
7. Otherwise, you can go for a little colour with a rainbow-inspired stack
8. And if you're feeling all loved up, then wear your heart in your sleeve with some emoji-like bracelets
9. You can also get a super cute customisation on your cuffs
10. Or mix and match thin and tiny bracelets with different stone colours