9 Manicure Ideas For Valentine's Day Because Wearing Your Heart On Your Sleeve Is So Passé
Natasha Patel , 08 Feb 2020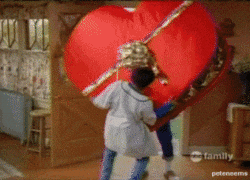 It's the month of love—it's in the air, on the billboard ads you pass by on your way to work every day, and now, it could be on your nails too! As far as wearing your heart on your sleeve goes, it isn't considered too much if you get a cute mani to go along with your Valentine's Day plan. Whether you go for classic accents or want a fun manicure, here are 9 cute AF nail art looks to inspire you to get right before V-day!
1. If you're going for a classic look, try a red jelly nail
https://www.instagram.com/p/B1rFk0NgAG9/?utm_source=ig_embed
2. Or DIY flowers if you're feeling rosy
https://www.instagram.com/p/BtjFr8fgqoL/?utm_source=ig_embed
3. A stained glass manicure is something out-of-the-box and cool
4. And so is a clear acrylic manicure with gold leaves and dried flowers
5. But you can always opt for the classic heart-shaped manis
https://www.instagram.com/p/B8HNnU7AXEu/
6. Or dual-toned ones
7. Or go half-and-half and do both
8. Something with loved-up characters perhaps?
https://www.instagram.com/p/B5qK34znbE-/
9. Or then just big 'ol french tip hearts
What's your V-day nail art going to look like?