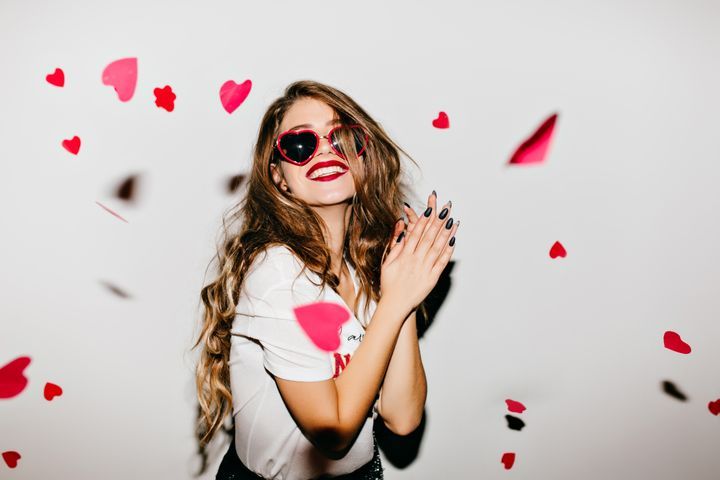 ​
In a world full of sceptics, I'd like to say that I am a believer. (not an overnight convert or anything). After much deliberation with myself, I realised that I'm not averse to the idea of V-day anymore nor am I a supporter of it being an over-the-top celebratory holiday. I do believe that love should be celebrated daily and the smallest of gestures count, but I'm not opposed to the concept of gifts either. Who doesn't love gifts or tangible proof of being and feeling special to someone?
The haters will say, "It's just a money-making racket and a farce". I think above all there's absolutely nothing wrong with what makes people happy or brings a smile to their face. I seem to have digressed—but let me carry on with a list of heart-shaped accessories that you can wear to your date. And even if you aren't on a date, make sure you celebrate the love you have for yourself by dressing up. Thank me later and wait! maybe spam me with some pictures of you all sporting these accessories.
1. Necklace
Pipa Bella Red Dewy Enamel Heart Necklace – Rs. 1,499/-
Love me a dainty necklace to make my outfit pop. And this necklace from Pipa Bella is exactly the right amount of colour for me.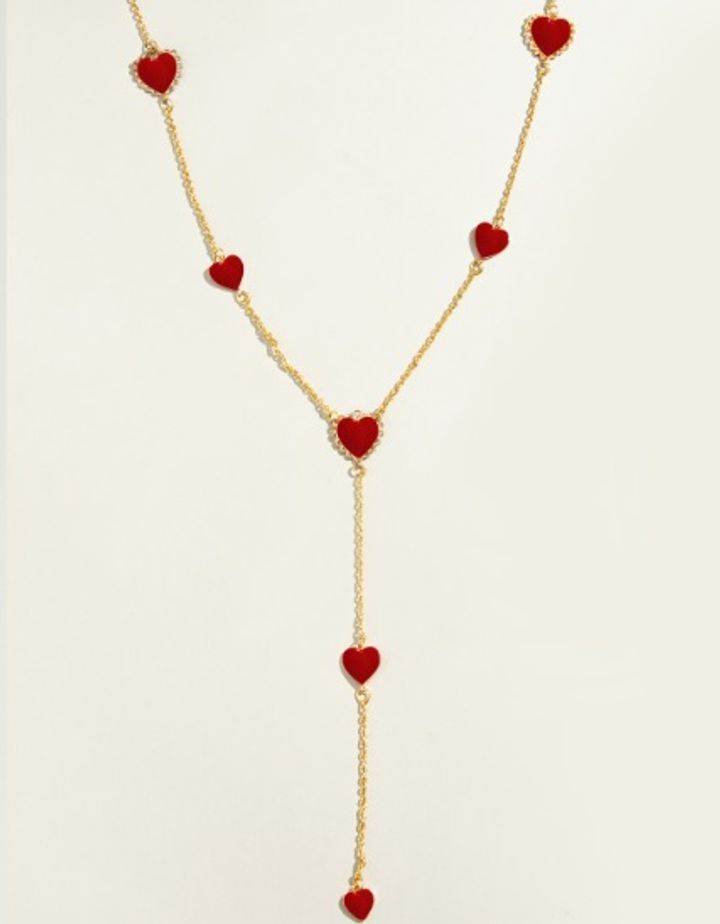 2. Bracelet
Outhouse Heart The Evil Eye Charmlet – Rs. 8,500/-
In case your outfit is sans sleeves then this Outhouse bracelet is perfect for you.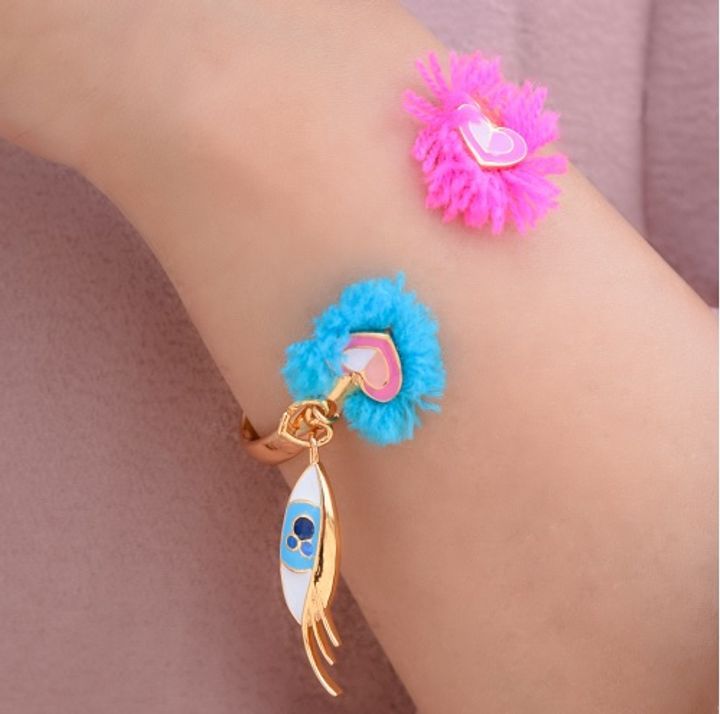 3. Earrings
Viange Vintage Givenchy Pearl Heart Dangle Earrings – Rs. 23,500/-
Honestly, my favourite part of dressing up is looking for earrings that will elevate my look to the next level. And these gorgeous vintage earrings from Viange are definitely a winner.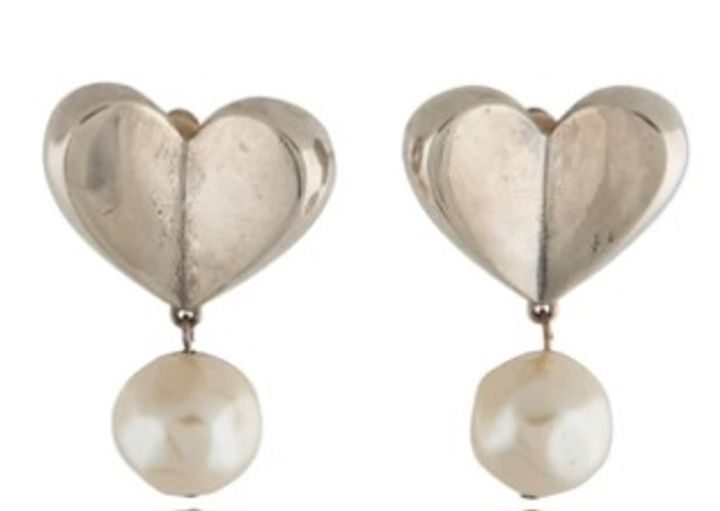 4. Ring
FancyPantsTheStore Heart Of Glass Ring – Rs. 899/-
A statement ring is definitely going to make that manicure pop, opt for this enamel rings from FancyPantsTheStore.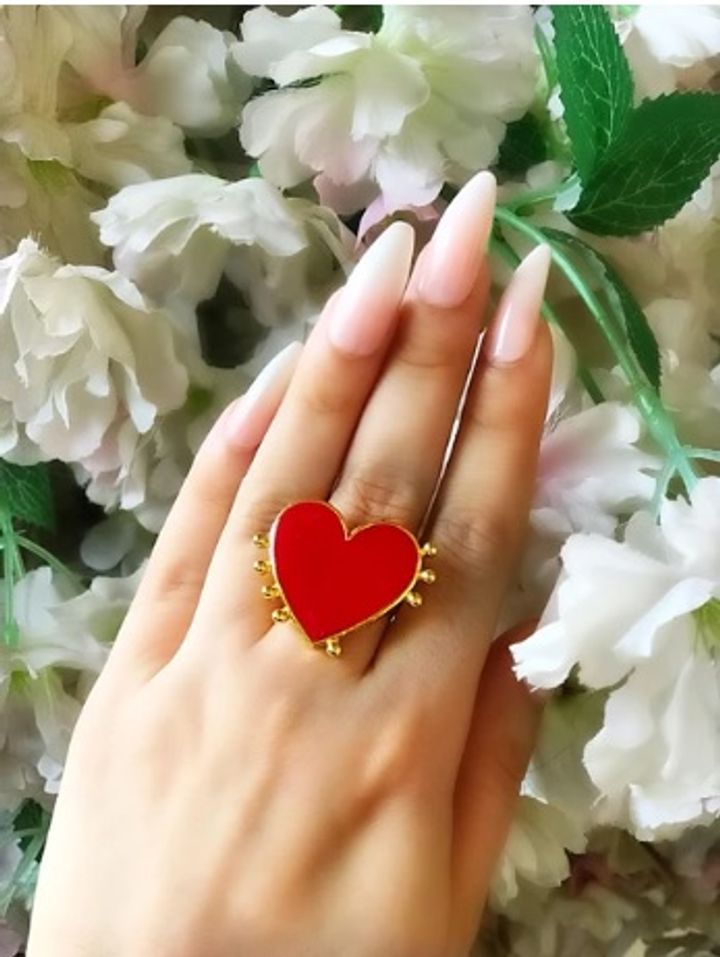 5. Hair Pin
Ajio Open Heart Hair Pin – Rs. 452/-
A hairpin to fasten your hair is a cute and helpful way to add this shape into your style. Take a look at this Ajio pin.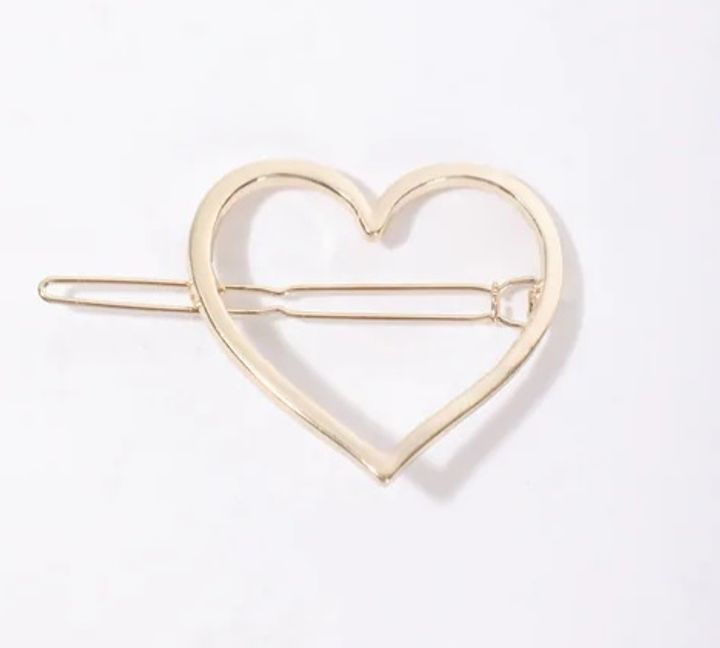 6. Pin
Nicobar Big Heart Pin – Rs. 300/-
They say some people wear their hearts on their sleeves. If you're sentimental, own that ish and wear a heart pin from Nicobar.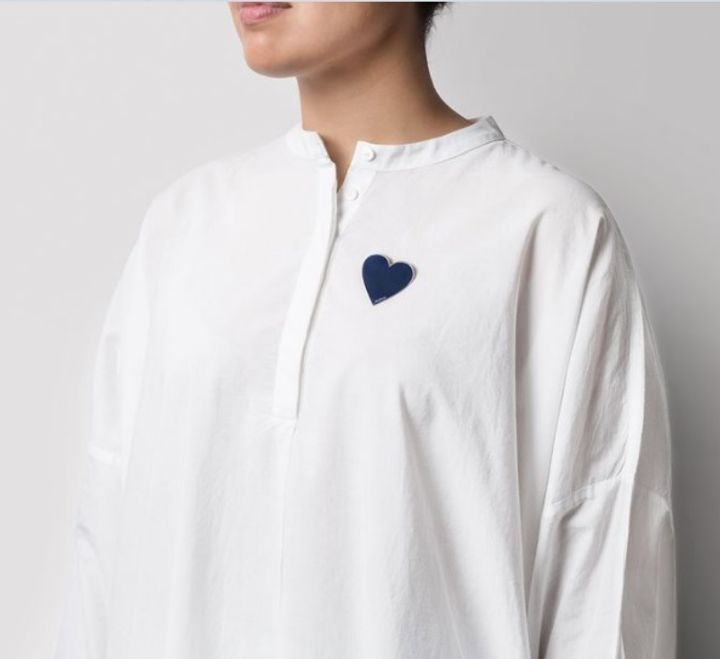 7. Hairband
Nykaa The Magic Wand Green & Red Cute Heart Print Wide Bandanna Knot Tie Hairband – Rs. 299/-
A sweet trend that has returned to the scene. I really love how they've come back with a twist. You can find this particular one on Nykaa. Pair it to offset your red outfit of choice.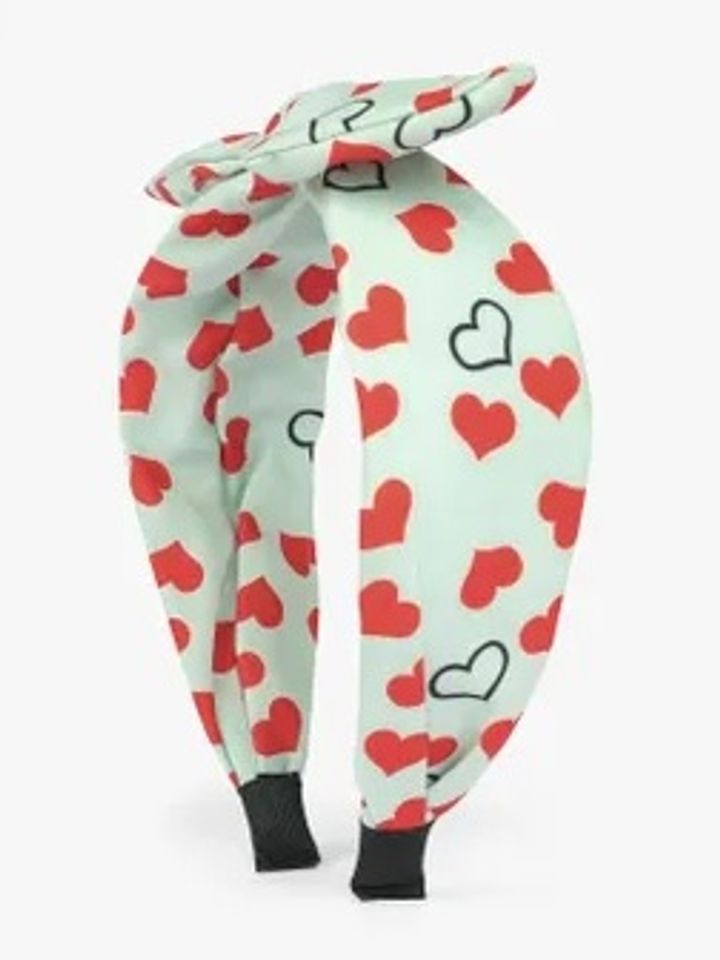 8. Bag Charm
KOOVS Hattie Heart Bag Charm – Rs. 358/-
I love having something to dress up my bag. Just add this cute lil bag charm from KOOVS to the strap of your bag and voilà!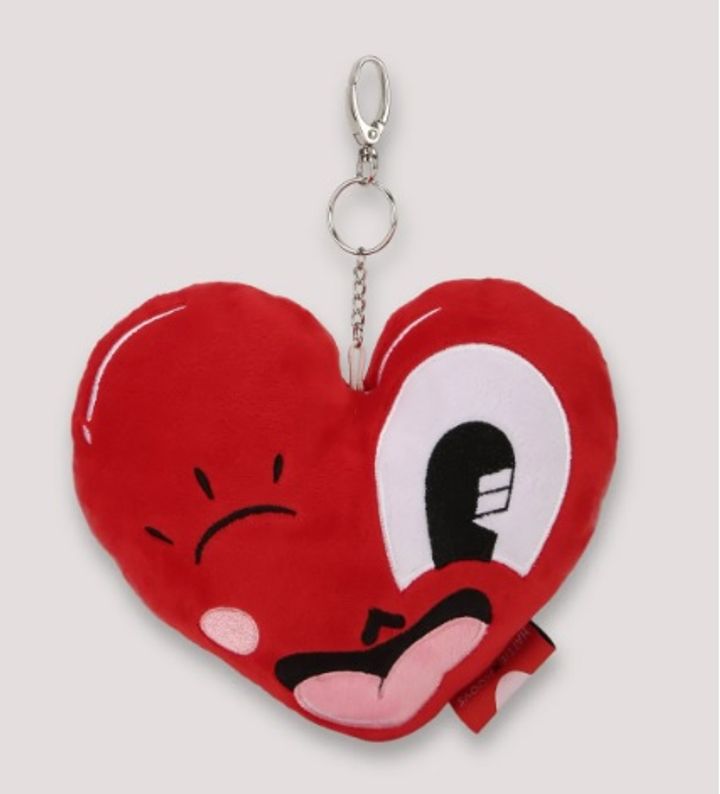 9. Clutch
Pernia's Pop Up Shop Tarini Nirula Red Heart Shaped Lovespell Ruby Clutch – Rs. 4,000/-
On your way to that fancy dinner date then this clutch from Pernia's Pop Up Shop is for you. Imagine how great it would look paired with your little black dress.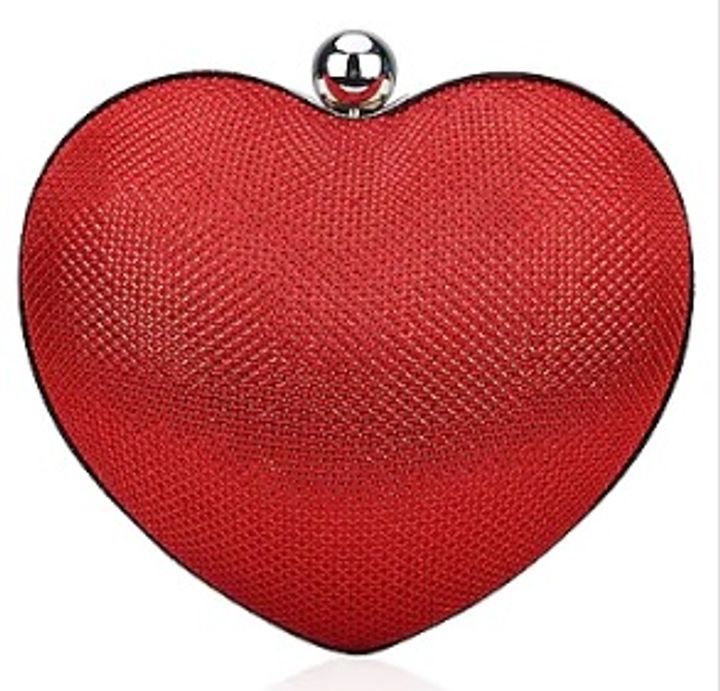 10. Sling Bag
Forever 21 Faux Leather Heart Crossbody Bag – Rs. 1,299/-
If I were going out partying I'd definitely like to have my hands free and I'd 100% opt for this heart-shaped sling bag from Forever 21.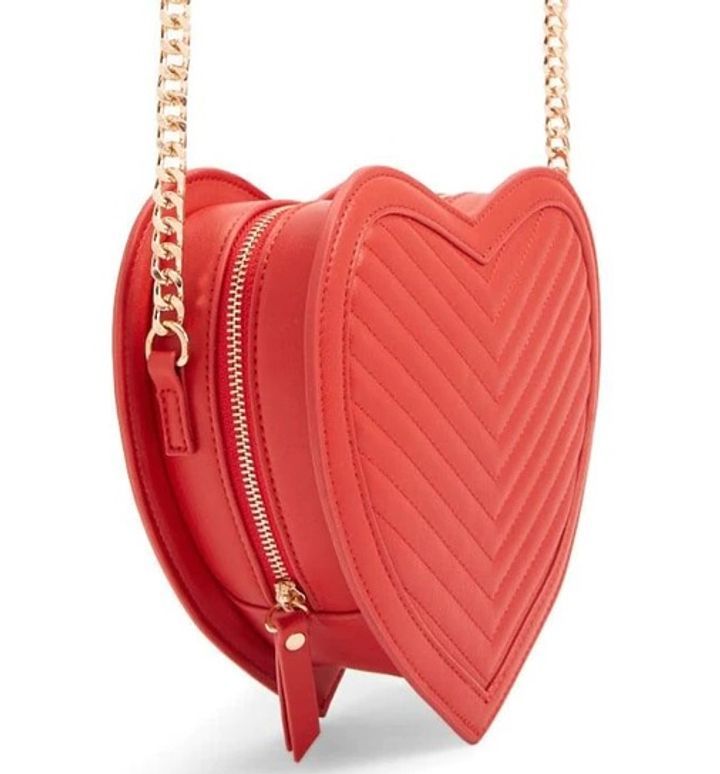 11. Bum Bag
Love Moschino Waist Bag Chain Hearts – Rs. 13,969/-
If you were on a surprise holiday or mini stay-cation then this bum bag from Moschino is definitely an accessory you need to be packing with you.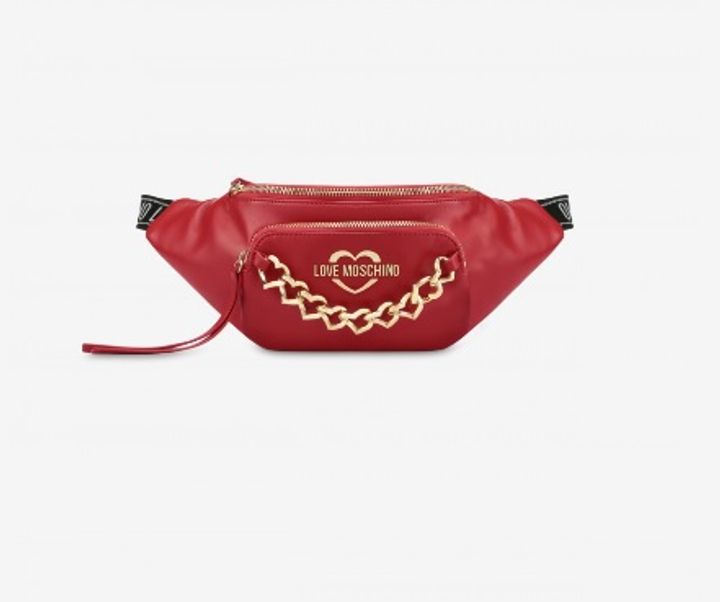 12. Sunglasses
H&M Heart-Shaped Sunglasses – Rs. 699/-
Brunch date? got you covered. Here are the cutest pair of heart-shaped sunnies from H&M to protect your eyes but also up the quirk value of your overall look.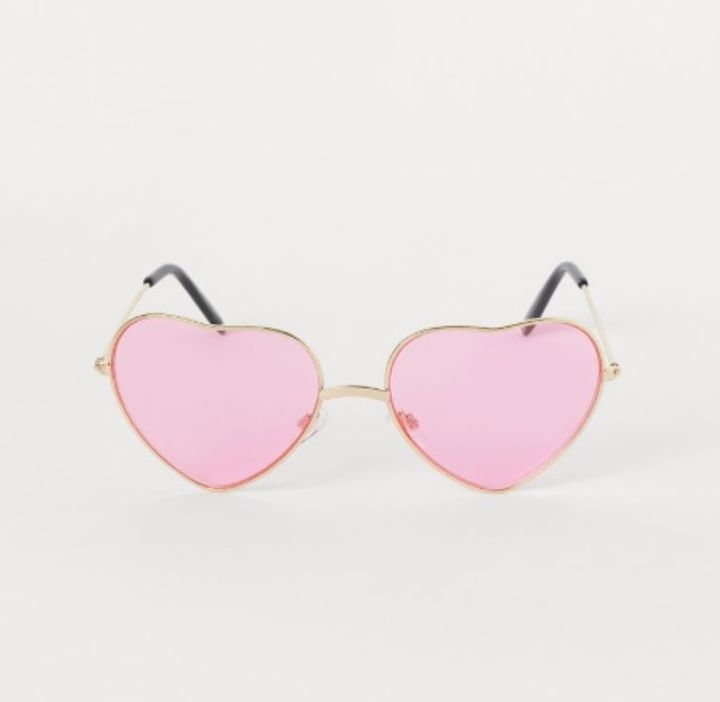 13. Socks
Happy Socks I Love You Gift Box – Rs. 2,708/-
If you don't want to out-rightly support V-day then these pairs of socks from Happy Socks are definitely a win for you. They'll peek out ever so slightly from under your denims or even if you wear a skirt/dress.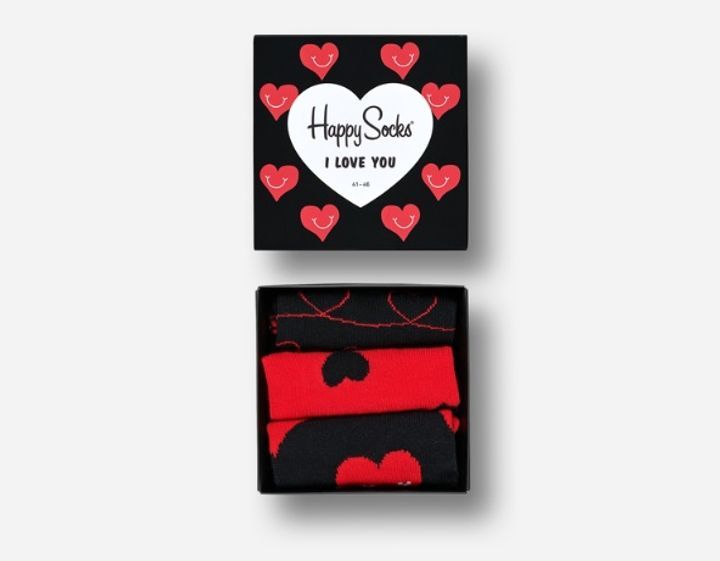 14. Stockings
SheIn Heart Sheer Mesh Tights – Rs. 145/-
A pair of sheer stockings from SheIn under a dress or skirt is a perfect addition for your dinner date look.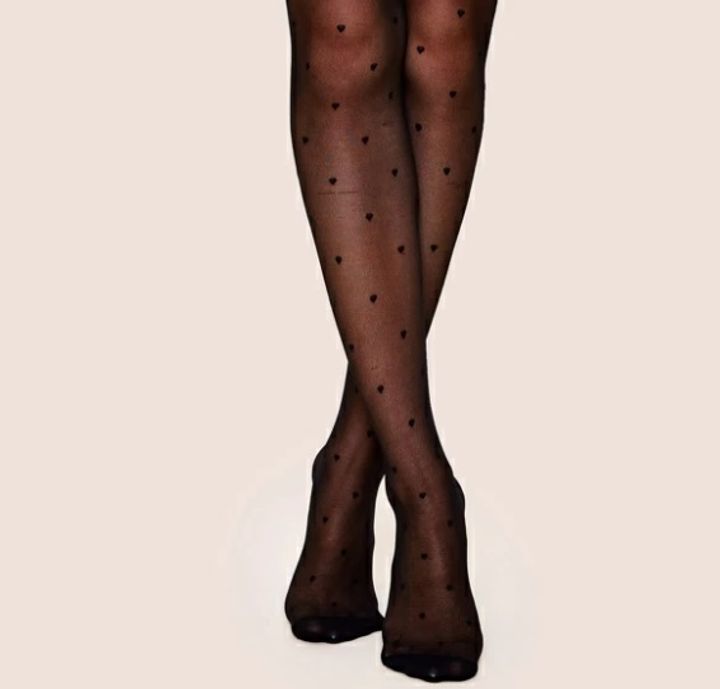 15. Shoes
NykaaFashion Teal by Vrinda Gupta Blue Heart And Star Mules – Rs. 3,500/-
This cutesy strip mule from NykaaFashion is the perfect accessory to a day dress and even the perfect accomplice to a well-fitted pair of jeans.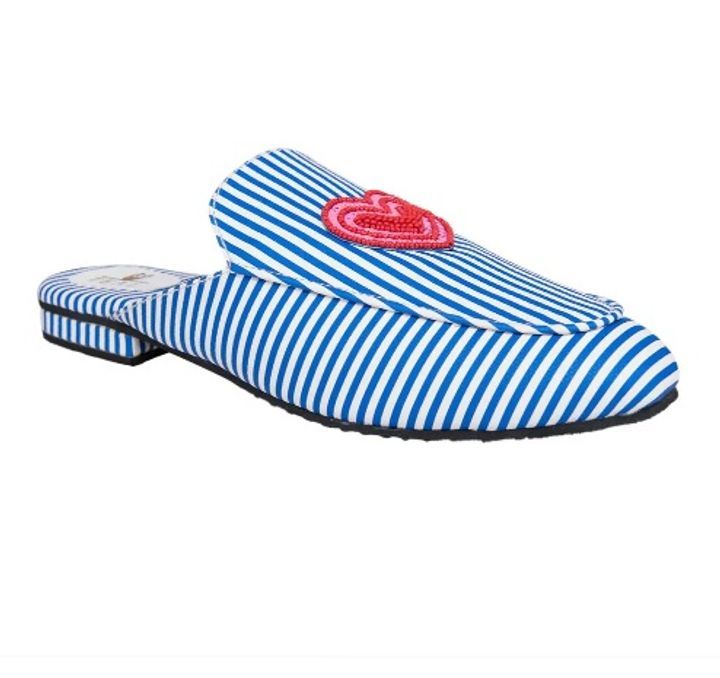 16. Belt
ASOS ALDO Querrin Diamante Heart Buckle Belt In Black – Rs. 1,567/-
I would pair this ASOS belt over my blazer with a slip dress under. Simplicity at it's best.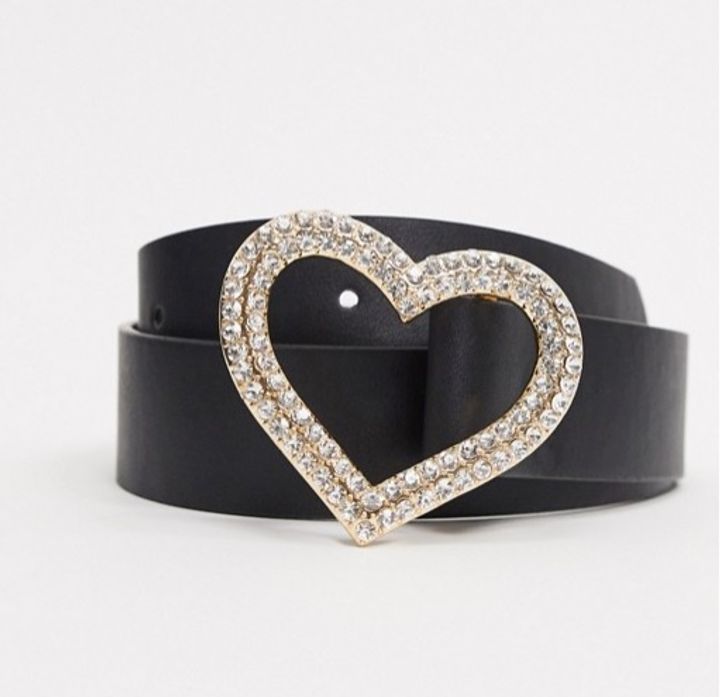 17. Scarf
Farfetch GUCCI heart-print scarf – Rs. 37,631/-
Need to cover that deep neckline on an outfit or just want to accessorise in a fun unique way then this Gucci scarf is a must buy a luxury product for you.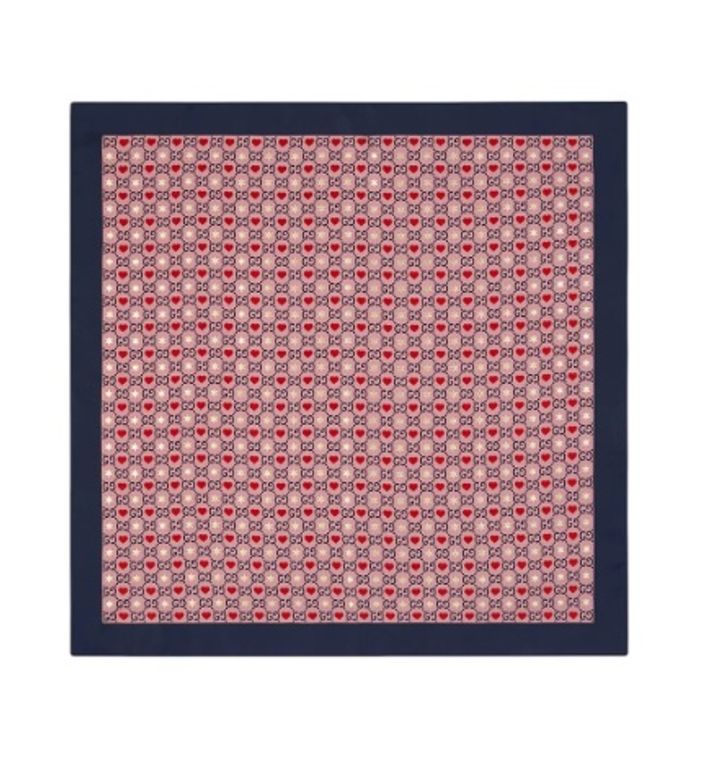 18. Watch
Chopard Happy Hearts, 36 MM, Quartz, Stainless Steel, Diamonds, Stabilized Red Stone – Rs. 4,58,994/-
A watch is definitely a wardrobe essential and I always believe that one needs to invest in a quality watch. If this Chopard watch vibes with you then I'm glad it's made it to my list.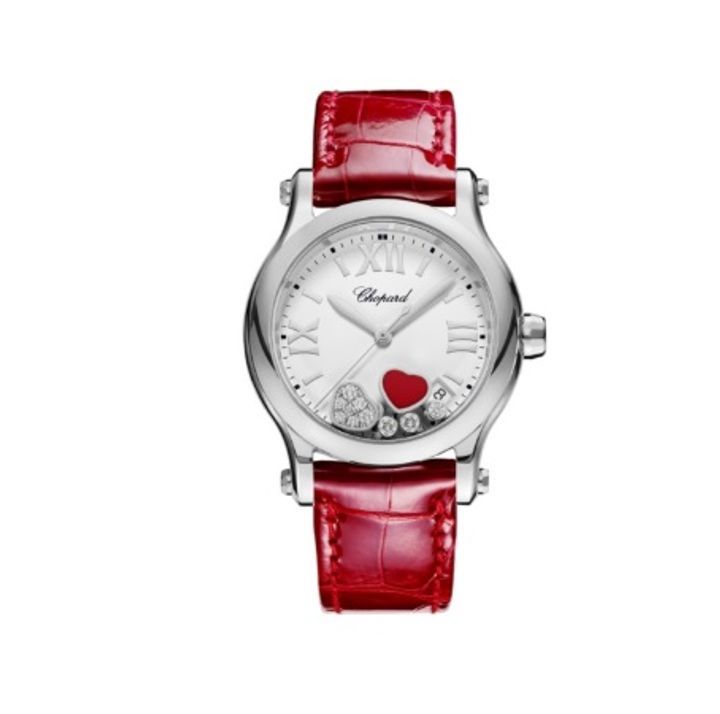 19. Iron-On
Propshop24 Heart Bling Iron-On Patches – Set Of 2 – Rs. 199/-
If you're into the whole DIY scene then this one is a fun one for you. Get this sequin iron-on from Propshop24.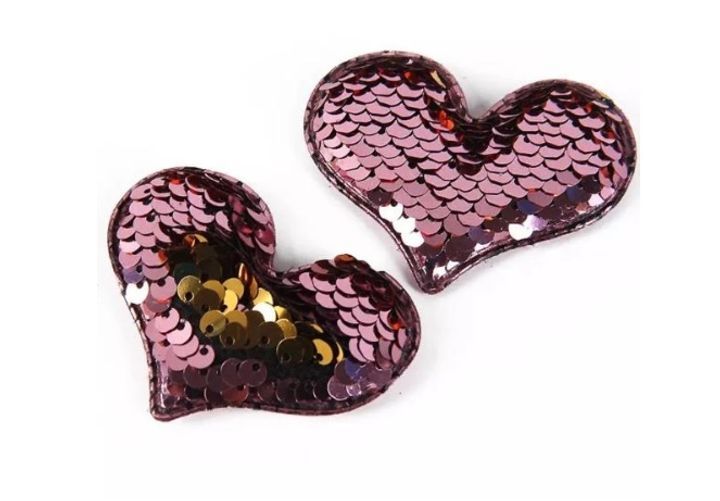 20. Nail Art
Kavi's Nail Clinic – Rs. 3,500/-
A good manicure is no joke and one that could represent your mood for the month seems like a fun investment to make.
Which one of these accessories are you most likely to sport for your V-day date? Tell me in the comments below.
Follow @missmalinifashion on Instagram for more updates.