How To: Make Spiced Oatmeal With Apples & Pomegranate For Brunch
Suruchi Patwary , 12 Feb 2020
I am a big fan of brunches! But I like going out for brunches so much that I end up spending most of my salary on it, and das not good. So, I decided to bring brunch home by trying out new and unique brunch recipes every weekend. And starting this weekend, I got lucky when Vidhi Doshi a.k.a. @ramenhairedgirl sent in her recipe for spiced oatmeal with apples and pomegranate. I am hella excited to try this one out soon, and if you too think this is something you'd want to try your hands on too, then scroll down to check out the full recipe with step by step images!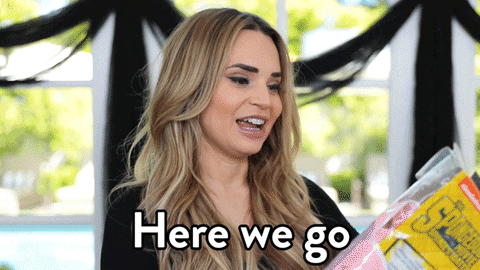 What You'll Need
1/2 cup rolled oats
1 1/4 cup milk of your choice
2 cloves
1 cardamom pod
1-inch stick cinnamon
1/2 tsp grated ginger
1/4 tsp grated nutmeg
1/2 tsp vanilla extract
2 tsp butter
2 tsp brown sugar
1/2 apple, peeled and chopped
1/4 cup pomegranate seeds
Here's How You Can Put It All Together
Step 1: Dry roast the cardamom (elaichi), cloves and cinnamon till you can smell their fragrance.
Step 2: Discard the green shell and let them cool down slightly. Then, grind these three spices using a mortar and pestle.
Step 3: Now, take the oats and add the ground spices, grated ginger, grated nutmeg to it and mix well. I've used rolled oats as they have more fibre than the quick-cooking oats.
Step 4: You can add milk of your choice. I've used regular milk but you can easily use almond/soy milk to make it vegan! Also, add the vanilla extract to it. And since oats are gluten-free, this is a great option for someone who has a gluten allergy and/or is vegan. (Check the packaging of oats to make sure they aren't processed around gluten)
Step 5: Cook this on a slow flame for about 5-6 minutes till the oats are cooked properly. Depending on your quality of oats, the cooking time might differ slightly.
Step 6: Heat the butter in a separate pan, add the peeled and chopped apple to it and cook for a minute.
Step 7: Now add the brown sugar and cook for 3-4 minutes till the apples have caramelised.
Step 8: Serve the apples on warm oats and top it with some fresh pomegranate.
Looks delish, right? If you guys do try out this recipe then don't forget to share with us how it turned out!
Don't forget to follow @missmalinilifestyle on Instagram for cool updates!