Popular VJ and television host Anusha Dandekar and beau Karan Kundra launched their own clothing label called Man Up! Woman Up! —on Valentine's Day. The brand was born out of the need to express their personal style with a take on "celebrity life" and how it fits into the real world! They launched on Valentine's Day because they believe loving yourself first above all else is most important.
Anusha reveals to us why these slogans made it to her brand. Scroll below for more.
Look 1: "To all my haters, know your place…Bye"
This was created because people in the industry face a major part of trolling and bullying, I know, I have! So this was most special for me—but it's also for all the trolling and bullying that goes on for everyone in the real and digital world outside of the industry.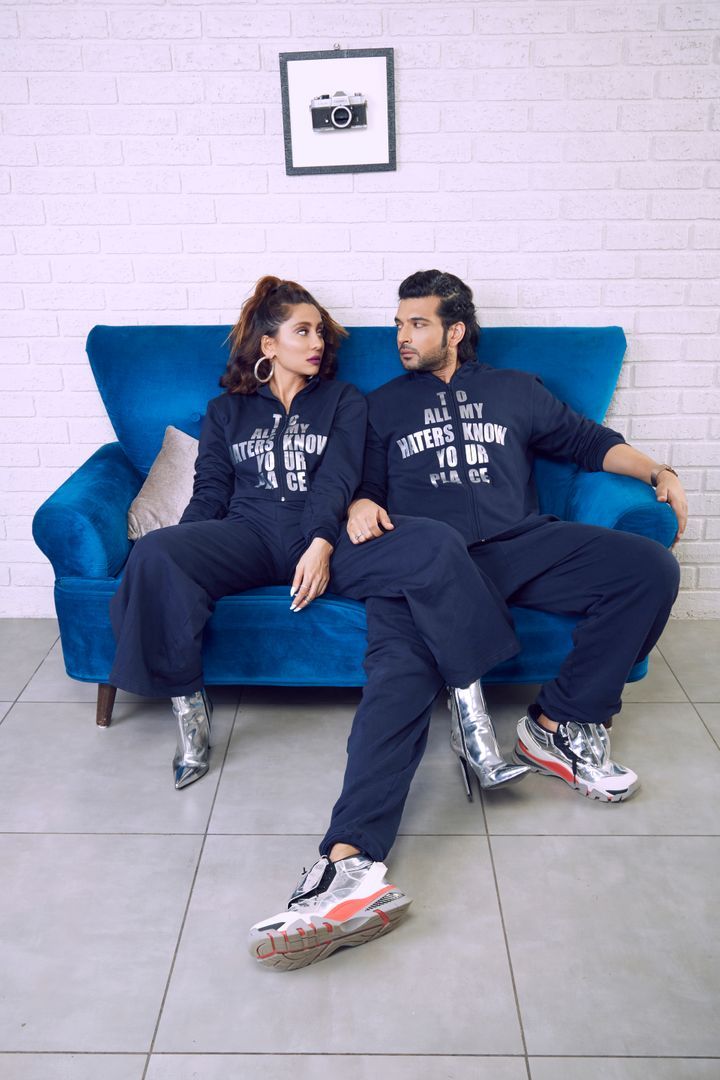 Anusha Dandekar & Karan Kundra
Look 2: "This is my debut"
This means not only the obvious for industry people… but also so many things about every new experience we go through.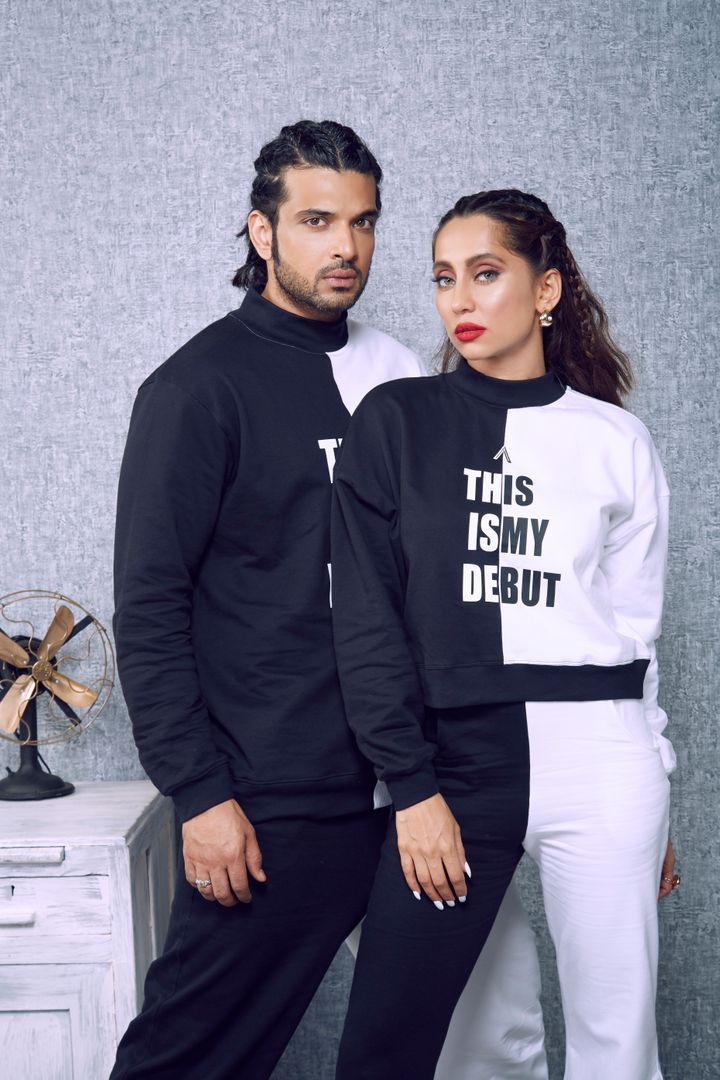 Look 3: "I just entered but I already want to leave."
This is basically a take on industry parties that make us feel so awkward but it's also a take on awkward family functions, weddings and social situations we are thrown into and can't ever express it!"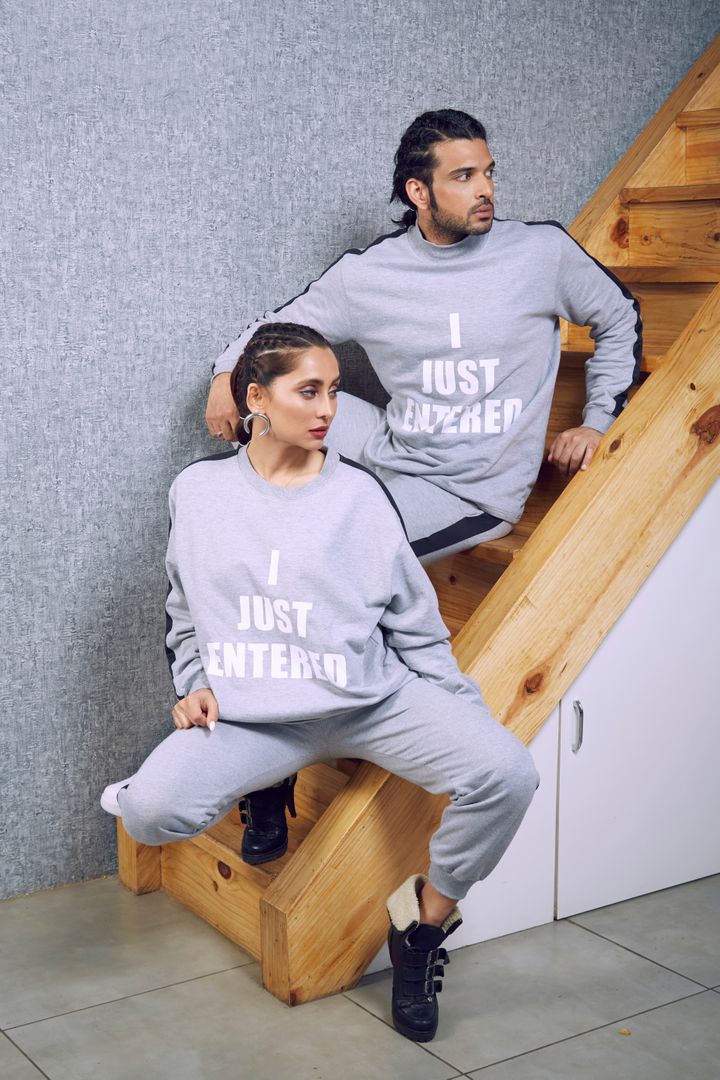 Look 4: "Man Up" "Woman Up"
A hoodie dress and single hoodie sweaters that have written on them, this is for everyone that wants to join the MUWU movement!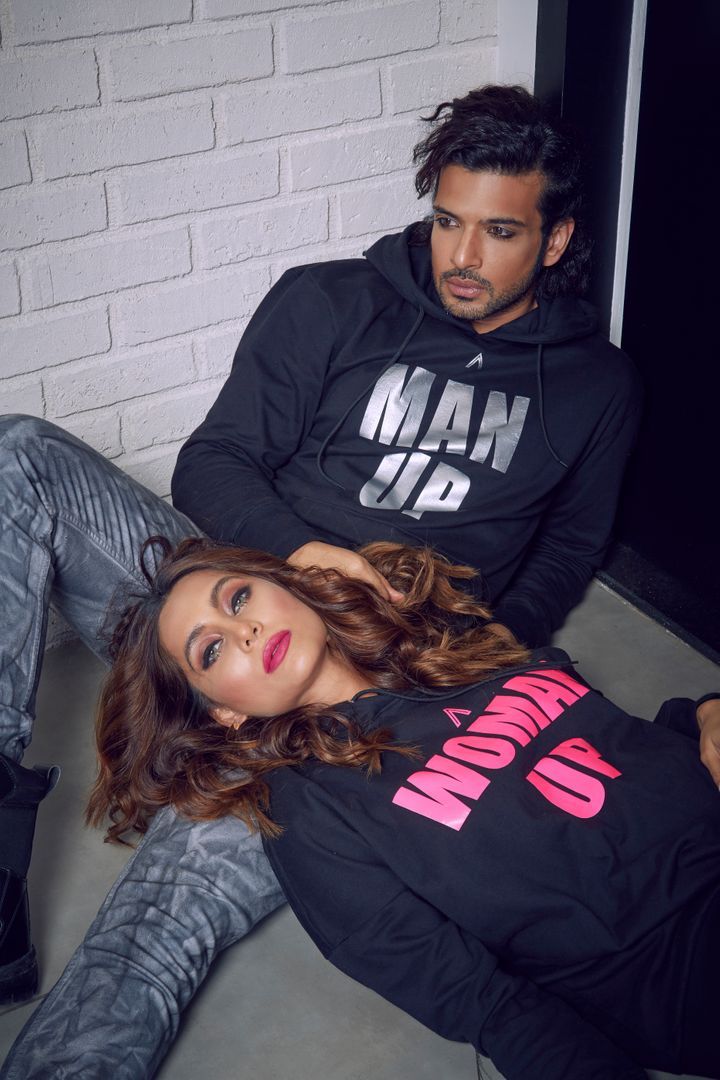 We're so stoked for the launch of MUWU and we wish Anusha and Karan the best of luck. We can't wait to get our hands on some of the merchandise and stroll around in our comfiest best!
Follow @missmalinifashion on Instagram for more updates.