Turn Your Bag From Drab To Fab With These Cute Accessories
Team Interns , 25 Feb 2020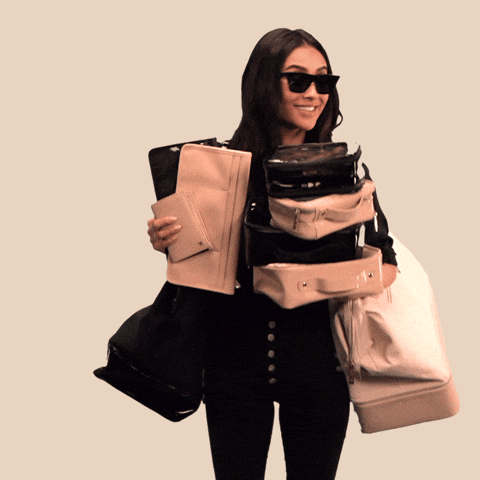 Have you ever thought of accessorising your main accessory? Confused? Let us explain. No outfit is ever complete without a bag and you don't need to accept your boring everyday bag as it is, we can help you turn it into the statement of your look. Bags forever remain the the key accessory that pulls together and completes your entire look. With these small add-ons, your bag will be the hero of your OOTD.
There are so many ways to make your bag look more quirky and unique with your own personal touch. Decorate your bag with everything from leather patches to scarves to crafty items. What's so refreshing about this trend is that it is a great way to breathe life into your bag, turning it from drab to fab and helps you build a more sustainable approach to consumerism! Here are our favourite picks to spruce up your accessory.
1. Scarves
Use your neck-wear to update your bag by casually tying it onto the strap of your favourite carryall or by intricately wrapping it around the top handle of your satchel.
2. Patch Embellishments
Throw on some patches to your bag and quirk it up. Not only it will give you a personalised look and is also a great way for covering scratches, pen marks, and water damages!
3. Bag Straps
If you don't like the strap on your bag, you can always interchange it with these bag straps to add some colour. The straps can change the look of the whole bag!
4. Bag Tags
Personalise the look of your bag by adding a tag to your bag. You can get your initials, your favourite cartoon character, or your favourite quote to add that ever so personal touch to your bag!
5. Pom Poms
To give your bag a super cute look just add multiple pom-poms or chunky key chains to add some bling to your carryall.
Which is your favourite accessory to accessorise your bag with? Let me know in the comments below. Mine is definitely multiple patches!
Don't forget to follow @missmalinifashion to get all the style updates!