3 Hydrating Shampoos That'll Quench Your Dry Hair
Eesha Kokane , 26 Feb 2020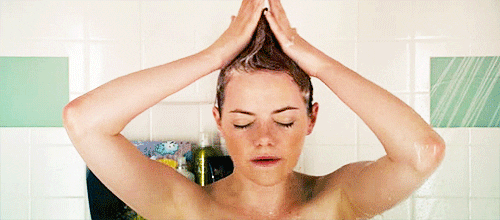 I've been alive for 22 years, and I've had to battle with dry and frizzy hair for most of my life. From styling mouses to keratin treatments, I've tried it all. Most of the fancy products didn't work for me, and the treatments turned out to be too harsh for my strands. However, over time I realised that I sticking to simple products that do their job well is the key to dealing with dry and frizzy hair. The key to healthy hair is using the right kind of shampoo. So without any further ado, here are three hydrating shampoos that are perfect for dry hair:
1. Moroccanoil Hydrating Shampoo
If you have dry hair that is in desperate need of some hydration, then meet your new BFF. This shampoo contains argan oil, jojoba and chamomile extracts which help nourish your hair. It also revives and brings life back to dull hair.
2. SP Hydrate Shampoo
This hydrating shampoo is ideal for daily use since it will gently clean your hair without stripping away your scalp's natural oils. Not only will it bring back moisture to your hair, but it will also make it soft and manageable. I've used this shampoo before, and I have to say that my hair was significantly softer after a couple of uses.
3. Aveda Damage Remedy Shampoo
If you feel like your hair is dry, it probably means that your hair is damaged. If that's the case, I highly recommend this damage repairing shampoo. It contains quinoa extracts which help strengthen hair and repair the damage.
What shampoo do you use to deal with dry hair? Let me know in the comments below.
Follow @missmalinibeauty on Instagram for more updates.