5 Makeup Primers That Are Great For Your Skin
Jyotika Udeshi , 01 Mar 2020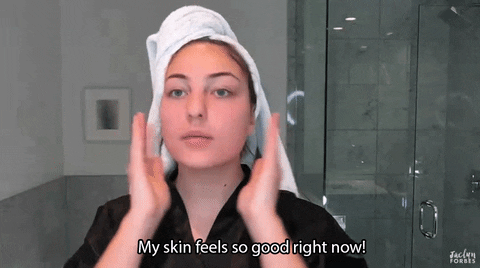 Although many people love makeup, a few also worry that it can cause harm to their face. Whilst certain ingredients can clog up your pores (coconut oil is, unfortunately, quite the villain), there are some incredible products out there that actually help with skin issues. Ahead are 5 primers that will lock down your makeup, whilst benefiting your complexion.
1. Bobbi Brown Vitamin Enriched Face Base
This decadent formula combines the magic of a makeup primer with that of a moisturiser. Composed of ingredients such as shea butter and squalane, it works to deeply hydrate your skin, whilst creating a smooth base for your foundation.
2. Cover FX Mattifying Primer
Dealing with oily skin and acne? This gel primer is the one for you. Formulated with 1% salicylic acid, fruit extracts and Ancient African Tree Bark, this product zaps zits, gently exfoliates the skin and keeps any shiny spots at bay.
3. MAC Prep + Prime Face Protect Lotion SPF 50
By now, we all know the importance of wearing sunscreen every day. However, if you aren't a fan of adding another step to your beauty routine, you should consider investing in this lotion. Not only does it protect your skin from the harsh rays of the sun, but also delivers a soft, blurring effect.
4. Chanel Base Hydra Lumière
Comprised of hyaluronic acid and biopolymers, this luxurious primer is ideal for those dealing with dry skin, fine lines or a lack of radiance. The weightless formula glides on to the skin to form an even, supple and lit-from-within canvas for your makeup.
5. Smashbox Photo Finish Primer Oil
If you want your face to glow without using a highlighter, just use a few drops of this oil. With amazing ingredients such as jojoba oil, it helps fortify the skin's natural moisture barrier whilst making your face look dewy, but never greasy.
Have you tried any of these primers out before? Let me know in the comments below.
P.S: Follow @missmalinifashion and @missmalinibeauty on Instagram for more updates.