I'm sure you must've heard this from your dermatologists and favourite beauty gurus—remove your makeup before going to sleep! There can be some severe repercussions if you don't remove your makeup. Besides breakouts and clogged pores, you can put your skin at risk for serious skin infections. I hate to be the one to tell you this, but if you neglect to remove your eye makeup, the consequences can be much worse. Here's a little visual for you: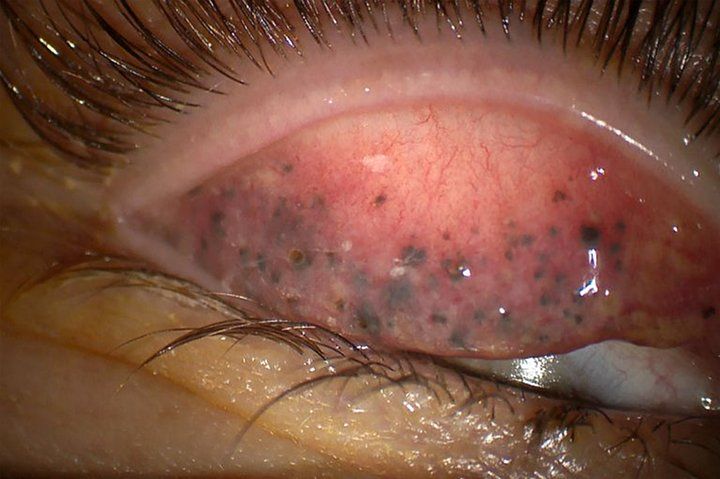 So if you want to keep your eyes and skin in the best shape, make sure you take off your makeup. Here's how you can take every single bit of makeup off:
1. Use An Eye Makeup Remover
The skin around your eye is highly sensitive and much thinner than the rest of your skin. That's why it's essential to use a product specially formulated for your lids and lashes. So first, start by soaking two cotton pads with an eye makeup remover and place them over your lids. Don't rub the cotton pads harshly; this will damage the skin around your eye. Leave the cotton pads on your eyes for about a minute and gently wipe away the remaining makeup.
2. Cleanse With A Gentle Face Wash
After you've wiped off the makeup from your eyes, it's time to cleanse your eye area gently. So take a gentle face wash, foam it up in your hands and carefully cleanse the eye area. Since you're dealing with a susceptible area, make sure you use a fragrance-free face wash.
3. Use A Q-Tip To Get Rid Of Remnants
If at all there's any remaining mascara or eyeliner around your waterline, make sure you get it off. Take a q-tip and dip it in your makeup remover. Later, wipe off the remaining makeup from your lids and lashes, and you're good to go!
Follow @missmalinibeauty on Instagram for more updates.