5 LGBT Movies Releasing In 2020 We're Excited For
Suruchi Patwary , 04 Mar 2020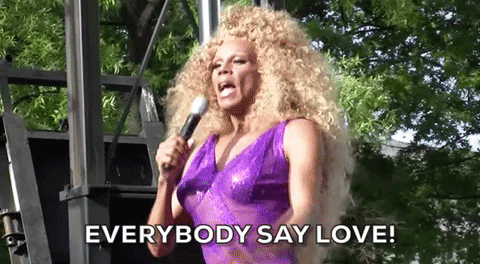 I am a crazy movie buff and am always looking at movies coming out in the near future. And I stumbled upon 5 LGBT movies that'll be releasing this year that look promising fosho! These movies will be premiering on online streaming platforms as well as at movie theatres. Last year was a great year for some iconic queer movies and let's hope this year has a lot in store for us all.
Read on to find out 5 LGBT movies, ranging from rom-coms to period dramas, premiering this year that we just cannot wait for!
1. The Eternals
It's finally happening! Marvel will be giving us a fresh band of superheroes—The Eternals. Being a much more LGBTQIA-friendly movie, it will feature the first same-sex kiss and the first openly superheroes. And the cast is power-packed! We'll be seeing Brian Tyree Henry as the gay superhero along with Kumail Nanjiani, Salma Hayek, Angelina Jolie, and Richard Madden too.
Premiering on: 6th November 2020
2. Good Joe Bell
Based on a true story, Mark Wahlberg will be featured alongside Connie Britton. The story is from 2013. when Joe Bell walked across the nation on foot in remembrance of his son who killed himself after he was bullied for being gay in school. Mark will be playing the role of the mourning father.
Premiering on: Unknown date, 2020
3. Happiest Season
A lesbian rom-com featuring Kristen Stewart, this one is going to be the perfect holiday watch! Kristen's character in this movie plans to propose to her girlfriend at a fam party during the holidays. And to make it even better, we'll also be seeing Aubrey Plaza and Alison Brie in it.
Premiering on: 25th November 2020
4. Ammonite
A lesbian drama set in the 1840s England, this movie will feature Kate Winslet as a British paleontologist Mary Anning who falls in love with a wealthy socialite to ignite a deep love affair. We already cannot wait for this one!
Premiering on: Unknown date, 2020
5. Lazy Susan
Susan, played by Sean Hayes, is a single, jobless woman who has been unmotivated for most of her life in this movie. Be excited to see Allison Janney and Matthew Broderick share the screen with Sean Hayes in this one!
Premiering on: 3rd April 2020