5 Amazing Makeup Products Under Rs. 1000 That You Need In Your Vanity
Eesha Kokane , 06 Mar 2020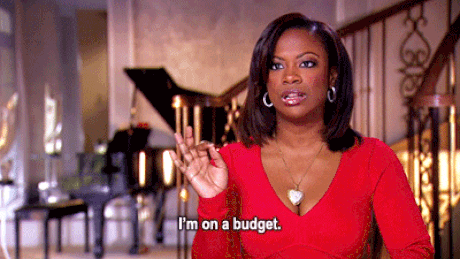 Is there anyone who's not looking for a good bargain when it comes to shopping? I don't think so. I don't know about you but for me shopping for makeup products is almost therapeutic. It just puts me in a better mood to try something new with my look. However, my bank account is not that much of a fan of my shopping habits. That's not going to stop me from buying makeup products though. Instead, I look for affordable products that deliver the same results but are easy on my wallet. If you're looking for some amazing and affordable makeup products, then here are some of my favourites:
1. Wet n Wild Mega Length Waterproof Mascara, INR 300/-
Every time I've worn this mascara, people have asked me if my lashes are real and that is a compliment TBH. This affordable mascara is one of the best mascaras I've ever used. It has a great formula, and it doesn't cause clumps. Plus it's cruelty-free which makes me love it even more!
2. L'Oreal Paris Infallible Pro-Matte Foundation, INR 750/-
This affordable drugstore foundation is always in my makeup bag. It gives me great coverage, and the matte finish perfectly suits my oily skin. It's also non-comedogenic and prevents shine, so if you have oily or combination skin, then you'll love this makeup product.
3. Maybelline Superstay Matte Ink Liquid Lipstick, INR 650/-
Let me just say this—this lipstick stayed on lips even after I gorged on a bowl of ramen noodles and if that doesn't convince you to try this lipstick then I don't know what will. It's super pigmented, matte and long-lasting. If you haven't tried this makeup product, then you're missing out.
4. L.A Colours Sweet! Eyeshadow Palette, INR 950/-
If you want an affordable eyeshadow palette with colours of the sunset, then I highly recommend this gorgeous palette. The colours are super pigmented, and they blend in easily. I use this eyeshadow palette for almost every fancy event I have to attend.
5. NYX Makeup Setting Spray, INR 875/-
The easiest way to make your makeup last longer is to use a setting spray. I'm a firm believer of this trick, and my favourite setting spray happens to be this wonderful affordable one.
Follow @missmalinibeauty on Instagram for more updates.