5 Reasons Why Women Need To Start Investing & The Right Way To Do It
Natasha Patel , 08 Mar 2020
You see that stylish top on sale? Boy, doesn't it look real good with the baby blue trousers you bought last week? But your happiness can be fleeting as you slowly proceed to stop and wonder how you're really not doing your best to save all the hard-earned money you've tirelessly worked for. Which is why the greatest thing I've learnt from my father (or more like he's drilled it into my brains) is to invest—in myself and for my future!
Today, on International Women's Day, let's celebrate, not just the fact that we're strong and motivated women, but how we're forward-thinking and financially independent ones too—basically, Every Modern Nari Ever! Scroll down to read more about why and how you can invest your money to be a woman at the top!
#1. Reduce your dependence on your 'earned' income over time
How much do we really save from our earned income? 'Earned income' means income from your business or your salary income. In all likelihood, your earned income would form a large part of your total income. This would mean that your investments are currently not enough to generate enough income. Let's say that you face a sudden unfortunate situation such as ill-health or loss of a job; how would you manage? Your income would drop significantly. However, if you have been investing regularly over the years, your investment income (or unearned income) could be sufficient to take care of your expenses while you are in this situation.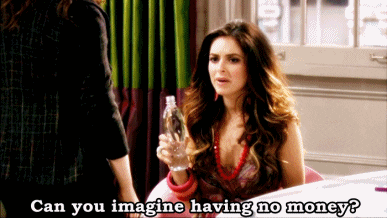 #2. Build an emergency fund
Have you heard of an 'emergency' fund? This is cash money that one should set aside for emergencies such as a family member needing medical help, an accident etc. Income from investments helps build such a fund. The amount that you should keep aside for emergencies depends on your personal assessment. If you are unsure, you could find out how much you need to hospitalize a family member at the time of admission. That should give you an idea of the amount needed. An emergency fund could be created by keeping some cash at home (say about 20% of the fund amount) and the balance in a liquid fund (offered by mutual funds). A liquid fund allows you to withdraw your investment within a few days and at the same time, has the potential of helping you earn returns that could be higher than the interest rate offered by a savings bank account.
#3. Fulfil your goals
Taking a loan has become a regular feature to help fund a home or a car or even a vacation abroad. However, there are repercussions. Because what if for the next 20 years you might continue to be in debt, which means you will have to continue working till you repay the loan. Instead, if you had invested regularly over years, you could have either reduced the amount of loan (since you would have been able to fund a large part of your home with your own money) or you could have possibly even not taken a loan. Such relief, right? That is what investing does—it helps you fulfil your financial goals, leaving you feeling fulfilled and less stressed out.
#4. Cope with inflation
If you read the financial newspapers, you may have come across news of reports of certain types of inflation. And it doesn't matter if you didn't ace your economics papers in college, all you really need to know and think about at this time, it that if your earnings don't increase at the same rate, you might just face a problem dealing with this price rise. So it's clear that with investing you can make sure that your investments offer you returns that are linked to the markets.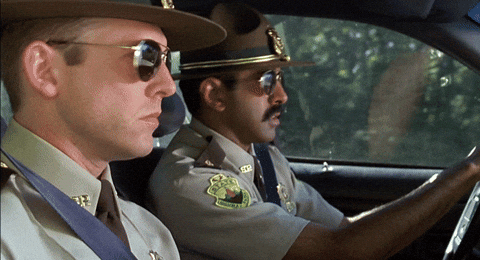 #5. Achieve financial security
We all love our sleep—undisturbed and stress-free. But if one has to keep worrying about money problems, it can take a toll on their health. Investing can give you financial security and the fact that you can have a good night's sleep knowing you may have enough money no matter what circumstances life throws at you.
How You Can Do It?
Well, one way is that you can invest in a mutual fund. Nowadays the options are endless, so it's not one size fits all. And if you're thinking "Man, this got complicated fast", don't worry, mutual funds are much easier to understand. There are options that can help you meet a short term goal (like for example; chilling in your own beach house in Bali next year!), or even long term goals (like buying Bali, haha you know what I mean). You can achieve all your goals if you invest regularly. Check out ICICI Prudential Mutual Fund's latest video for Women's Day, it celebrates you and your spirit, how you can achieve your goals if you make smart investment decisions so that you can be Every Modern Nari Ever!
Do you ladies invest? Or more importantly, are you investing in the right way?
This post is in partnership with ICICI Prudential Mutual Fund.
Mutual Fund investments are subject to market risks, read all scheme related documents carefully.