4 Reasons Why Rosehip Oil Should Be A Part Of Your Beauty Routine
Eesha Kokane , 12 Mar 2020
For the past few years, coconut oil has been in the spotlight and received praises from many. People have been using it as a natural makeup remover, deep conditioning hair oil and even as a remedy to whiten their teeth. There's no doubt that coconut oil is an essential product in every beauty junkie's vanity. However, there may just be another oil that has a lot of benefits to offer us, and that is rosehip oil. If supermodel and founder of KORA Organics, Miranda Kerr swears by it, then you know that's it's the real deal, amirite? So without any further ado, here's why rosehip should be a part of your beauty routine:
1. Anti-Ageing:
Since rosehip oil has a high level of antioxidants, it's a great product deal with anti-ageing. It deeply penetrates the layers of your skin and has the ability to improve moisture levels and reduce the signs of ageing. Hence, rosehip oil is a good option for people with mature skin. What makes it even better is that it is suitable for skin types.
2. Fades Hyperpigmentation:
Rosehip oil contains a high dose of vitamin A and C, which helps in cell regeneration, and it helps fade hyperpigmentation. Hence, if you have hyperpigmentation, try using this oil in your skincare routine!
3. Strengthens Nails:
Brittle nails are more prone to fungal infections. The over-the-counter treatments you find may seem like a quick fix; however, they're full of chemicals and on the pricier side. If you're looking for something that will naturally strengthen your nails, then you should give rosehip oil a try. It contains essential fatty acids, omega-3, omega-6 and omega-9, which will help moisturise and strengthen your nails.
4. It Has Anti-Acne Properties:
Rosehip oil contains essential fatty acids that can help you fade scars by promoting the regeneration of skin cells. The vitamin A present in this oil, helps you improve your skin texture. Since this oil is a "dry oil" (doesn't leave an oily film after use), people with oily skin can also use it. This oil can moisturise your skin without clogging it. In the long run, your skin will produce less sebum since your skin will be hydrated, and this will result in lesser breakouts!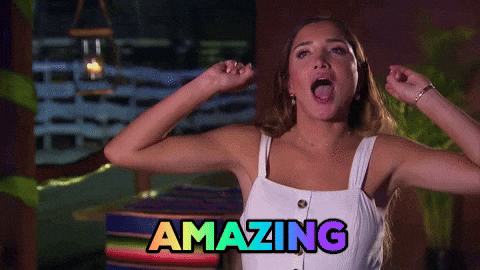 Would you try out rosehip oil for your skin? Let us know in the comments below.
Follow @missmalinibeauty on Instagram for more updates.