7 Women Reveal The One Beauty Product That Instantly Makes Them Look Fresh
Eesha Kokane , 12 Mar 2020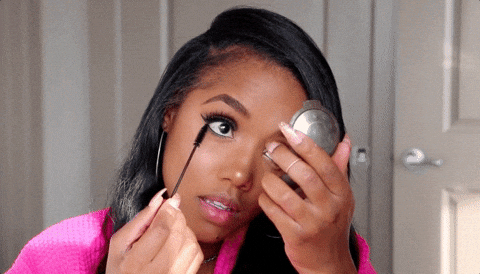 If only we all had the superpowers that all Disney princesses possess—waking up looking as fresh a daisy with not one hair out of place. Unfortunately, we live in the real world, and we have to put in some actual effort to achieve that fresh  "effortless" look. Instead of piling on makeup, I've recently become a big fan of multi-tasking beauty products. Rather than having a plethora of makeup products on me, I prefer to have one or two products that have multiple purposes. It turns out; I'm not the only one who has a love for these multi-tasking makeup products. I reached out to the women on Malini's Girl Tribe, and they revealed some of their favourite multi-tasking beauty products that instantly make them look fresh. So without any further ado, here they are:
1. Benefit Cosmetics Benetint Lip And Cheek Tint
This beauty product is a cult favourite for a reason. It's a watery but pigmented, lip and cheek tint that easily blends into your skin and makes you look fresh and awake. Sara Lokhandwala from the tribe is a big fan of this beauty product and highly recommends it to those who want to add a little bit of colour to their makeup effortlessly.
2. Too faced Better Than Sex Mascara
Another cult favourite is this coveted mascara. I've heard nothing but praises for this beauty product. Neetu Ahluwalia from the tribe absolutely loves this product. Since it opens up your eyes by giving your lashes a lift, it will instantly make you look fresh and put together.
3. Glamglow Glowstarter Mega Illuminating Moisturizer
If you want to add moisture and glow to your skin in the same step, then say hello to your new BFF. With this moisturiser by your side, you can save a lot of time in the morning by cutting down on the steps in your morning routine. This beauty product contains ingredients like vitamins, botanicals and hyaluronic acid, which instantly plump your skin and makes it glow. No wonder Himani Patil from the tribe loves this product.
4. Tarte Shape Tape Contour Concealer
This holy grail beauty product is loved by many all over the world! Dhruvi Modi from the tribe is obsessed with this product. What she loves about this product the most is that it gives her excellent coverage without the application looking too cakey.
5. Nudestix Nudies Matte Blush
IMHO a little bit of blush goes a long way and Ishita Ray from the tribe seems to agree! Just by dabbing a little bit of cream blush to the apples of your cheek can make you look fresh and radiant. This cream blush, in particular, happens to be Ishita's (and my) favourite!
6. Glow Recipe Watermelon Glow Ultra Fine Mist
A face mist is one beauty product that will instantly make you look fresh. Since most mists contain refreshing ingredients like hyaluronic acid, they make your skin feel hydrated and comforted. This mist, in particular, contains hyaluronic acid, AHAs and watermelon and hibiscus extracts. That's why Manila Shinde loves using this product to refresh her skin!
7. Lancome Grandiôse Liner
This makeup product is my personal favourite. If you know me, you'll know the fact that I rarely leave the house without winged eyeliner and this eyeliner is my go-to! Since it has a bendable wand, it helps me make the eyeliner application perfect every time.
Follow @missmalinibeauty on Instagram and join Malini's Girl Tribe on Facebook for more updates.