Here's How You Can Take Care Of Your Hair When All The Salons Are Closed
Eesha Kokane , 20 Mar 2020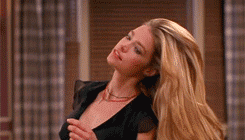 To say that the year 2020 has had a rough beginning would be an understatement. We're only three months into it, and the world has already witnessed world war three threats, riots and now a pandemic known as Covid-19. This infamous virus originated from Wuhan in China, and now it's a threat to the whole world. The World Health Organisation has stated that the most effective way to stop the spread of coronavirus is to wash your hands regularly and practise social distancing. Because of this, most businesses are making their employees work from home. This also means that you won't be able to go for your monthly salon appointments, but that's a small sacrifice to make to ensure you protect your health and everybody else's. Even though you may not be able to visit your salon, you can still take care of your hair from your own house. Here's how you can keep your hair in the best shape:
1. Deep Condition Your Hair
Your hair always feels super soft and smooth after a visit to the salon thanks to deep conditioning. Good news is that you can deep condition your hair without going to the salon. All you need is your regular conditioner or a nourishing hair mask. The next time you wash your hair, leave on the conditioner or mask for 10 to 15 minutes and then wash it off. Your hair will look and feel like you've visited a salon after this treatment!
2. Use A Scalp Scrub
Believe it or not, but your scalp also needs to be exfoliated. Using a scalp scrub will help your reduce your dandruff and detoxify your scalp. You can either use a ready-made product or make a DIY version of it. Just make sure you're gentle when you scrub.
3. Refresh Your Hair Colour
Thanks to this particular shampoo, you won't have to visit the salon multiple time to refresh your hair colour. This shampoo contains pigments that latch onto the colour in your hair and make it look fresh and vibrant. So invest in shampoos like this!
4. Make A DIY Hair Mask
Since you are going to be home and have plenty of time on your hands, take this opportunity to treat your hair to a DIY hair mask. My favourite is the coconut milk, honey and aloe vera hair mask. I love it because you can find all the ingredients in your kitchen and it takes less than 10 minutes to make. It will leave your hair hydrated and nourished.
Follow @missmalinibeauty on Instagram for more updates.