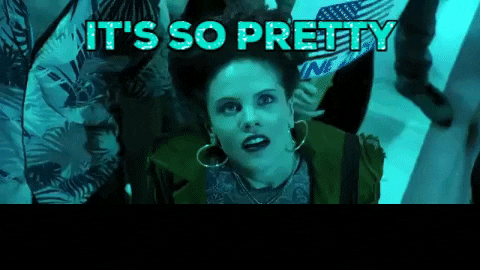 We've often been taught that inner beauty is the one that matters… but what if the outside is as gorgeous too? Whilst the formula is the most important thing to consider when purchasing skincare or makeup, the packaging also plays a crucial role in getting your attention! Here are 7 incredible products that are as good on the outside as they are on the inside.
1. Dior Forever Couture Perfect Cushion
From the cannage pattern to the classic monogram, this sleek compact is as luxurious as it gets. Whilst the product will grab eyeballs with the leather packaging, the formula itself will bring you compliments for its radiant finish.
2. Beautyblender Electric Violet Swirl
The bright purple swirls and marbleised finish take this best-selling sponge to another level! Soak it in water, squeeze out the excess and use it with your liquid formulas to get seamless and natural-looking coverage.
3. Christian Louboutin Rouge Louboutin
Is it a weapon? Is it a pot of ink? No, it's a nail polish! Inspired by the shape of a razor-sharp stiletto, this bottle of nail paint is made to be displayed.
4. Herbivore Prism 20% AHA + 5% BHA Exfoliating Glow Facial
With its holographic formula and jelly-like texture, this mask is quite the looker. Weekly usage guarantees that your face will have a glow that will rival the mask's glistening formula!
5. Pat McGrath LuxeTrance Lipstick
Featuring a pair of gold lips on the tube, these lipsticks are one of my latest obsessions! The glossy packaging looks great on my vanity, whilst the pigmented formula gives me the pop of colour I need. Plus, the lipsticks come in 31 gorgeous shades, thus ensuring that everyone can find a colour they like.
6. Wet n Wild MegaGlo Highlighting Powder
Don't be fooled by the price of this drugstore gem! The clear compact showcases the intricate, embossed design of the highlighter perfectly, whilst the formula delivers a pretty, lit-from-within glow.
7. Glossier Cloud Paint
These blushes are ideal for those drawn to minimal designs. Each tube is crisp white and features a band of colour that depicts the hue inside whilst providing a nice contrast. The inside holds a gel-cream formula that blends easily to provide a flush on your cheeks.
Which of these products are you most drawn to? Let me know in the comments below.