Who said you can pair desi accessories only with Indian silhouettes? It's true that most of us are influenced by the west, especially in the way we dress but after all, we will never forget our roots. I'm a person who believes in modern mixing, just like most women do. I love to fuse my ethnic accessories with western wear. If you're wondering what accessories can go with modern silhouettes, don't worry.  Take a look at five of these pieces that aren't only adorned by Indians but also by women from all over the world.
1. Jhumkas
Jhumkas, the traditional bell-shaped earrings, are the most common Indian earrings but they're such a classic. I'm sure all of you own a pair of these versatile earrings that go with every kind of attire. You can not only wear them with kurtas or salwar suits but also with skirts, palazzos or denim jeans. Jhumkas come in various styles in gold and silver ranging from tasselled, layered, beaded and more.
https://www.instagram.com/p/B905mFdlPKS/
2. Kolhapuris
Kolhapuri chappals are a type of footwear that is designed for men and women. Made from leather, the traditional kolhapuris are tan in colour and have thread embroidery on their flaps. However, today, they come in a variety of styles and colours. Originally, kolhapuris were flat but now they are also available with heels. I own a pair of black and gold kolhapuri chappals and love to wear them on maxi dresses and jumpsuits to add an ethnic touch to my look.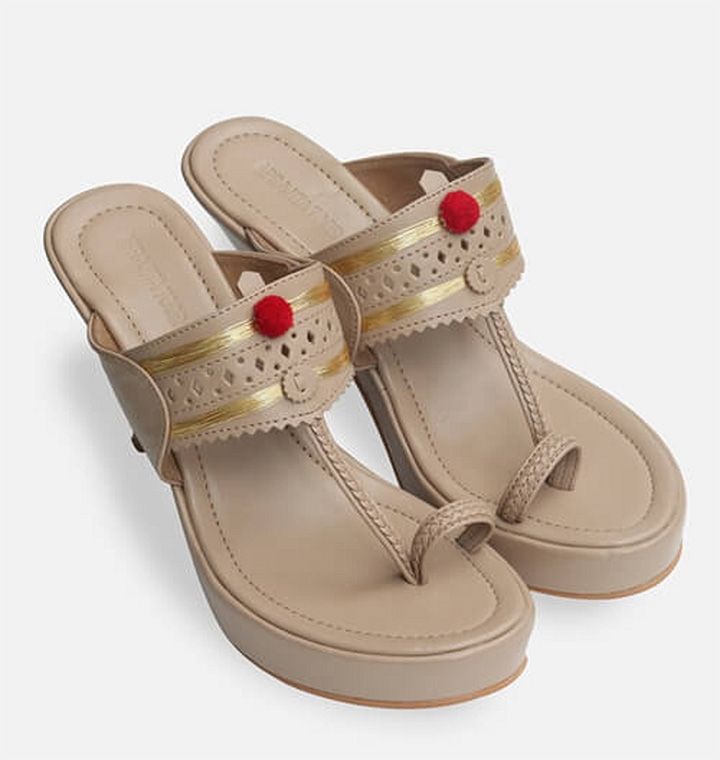 3. Jhola
A jhola is a multicoloured, embroidered cloth bag with mirror work details. It's a funky element to add to a modern look, especially for a college-going girl. It is available as a tote, duffle and cross-body sling. Carrying this bag will not only add that desi touch but also make you stand out in the crowd.
4. Silver Jewellery
Whether they are bangles, dangling earrings, a choker or a long necklace, silver jewellery works like a charm on Indianwear. I love to wear silver necklaces on a spaghetti top and skirts as well as dresses. However, I do feel that silver jewellery looks best on any white outfit, be it a shirt, kurta or saree.
5. Nose Rings
Nose rings have been a part of the traditional Indian culture for a very long time. They are often worn by brides on their wedding day. However, nose rings or pins became a part of daily wear when the trend of nose piercings came into existence. Ever since then, it is also associated with punk, rock, and boho culture. I wear a nose pin too and according to me, it such an underrated piece of accessory. They add a subtle ethnic element to a look, especially when sported on business and corporate outfits. Today, they are available in so many variations. It is the perfect accessory for a person who doesn't like to wear too much jewellery on their neck or in their ears and keep things simple.
Which desi accessory is your go-to? Let me know in the comments below.
And, don't forget to follow @missmalinifashion to get all the style updates!