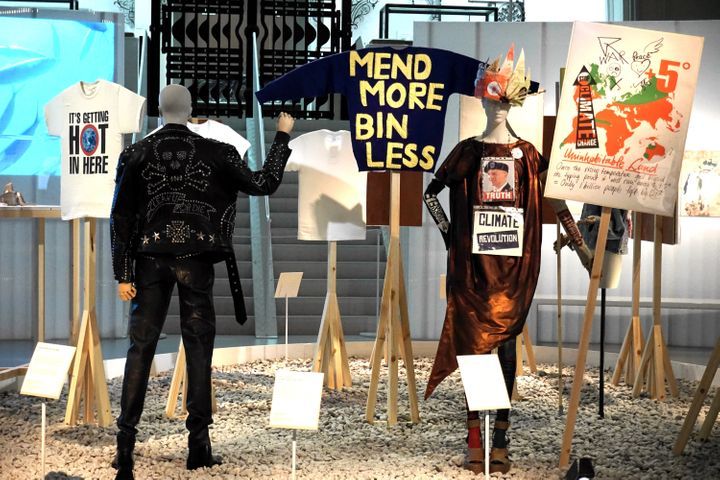 Sustainable designers and living a sustainable lifestyle is all the rage currently. Why do you ask, is it? It's only March 2020 and the outlook for the year is already bleak. There's been a global shift and hot topics like gender, race and housing costs are doing the rounds. The raging wildfires in Australia, California and Brazil have made it evident that the climate crisis is a dangerously irreversible one. What's worse is we've not been presented with many options on how to effectively handle any of these issues. And we still have no clarity on how to go about fashion sustainably and fashion is the second largest industry polluting the planet. It should immediately dawn on you to turn your attention to emerging sustainable designers. They are the way forward—and how to be a better more logical shopper?
Sustainable fashion practises are defined by the marketing and manufacturing of products in a sustainable way, by taking into account both environmental and socio-economic aspects. This indicates nonstop work to improve the product's life cycle, from the raw material production, manufacturing, transport, storage, use, reuse, repair and recycling of the product.
Here's a list of Sustainable Designers you need to add to your wardrobe this 2020:
1. Buna Studio
Pallavi Shantam's love for Indian crafts and textiles is what led to her birthing Buna. The brand consciously strives to reduce waste and devising eco-friendly methods to create garments. They operate on a made-to-order model, eliminating overproduction. They use handwoven textiles, natural materials and artisanal techniques and design garments with timeless appeal. And that makes her a sustainable designer to watch out for this year.
2. The Ikat Story
The Ikat Story was started by designer Chandni Sareen because of her love for the fabric. Ikat was heavily ingrained in her childhood memories as well thanks to her grandmother. What's great about this brand is the creative way she upcycles old denim jackets and jeans with a modern twist. Chandni seems to have cracked the code on what works on women's bodies and how the modern man and woman like to dress up. Probably one of my most favourite sustainable designers out there.
3. Chola The Label
Designer Sohaya Misra's brainchild named aptly after her pet-name Chola. She keeps the integrity of the fabrics intact by opting for the less is more is the strategy. I love that her clothes flatter all body shapes and sizes. You'll notice clean lines and beautiful movement in each look. Another thing to note about her clothing is that all her pieces work great as separates as well.
4. Doodlage Official
Kriti Tula is the creative director at Doodlage and they upcycle fabric waste into wearable fashion. They mix panels of fabric with patchwork and embroidery to create the final garment. What's unique about her label is that they send you a repair kit along with your purchase so you can fix and prolong the usage of your clothes. All of their products are packaged with leftover fabrics that weren't used through the design process, making her a must-have sustainable designer to own.
5. Ashdeen
Ashdeen Z. Lilaowala is a textile designer who designs Parsi Gara sarees with a modern interpretation of heritage embroidery. This striking embroidery is said to have come to India from Persia and China through the Parsi traders dealing with opium in China. Parsi Gara embroidery is distinct because of the different colours and motif placements used on the sarees. You will notice motifs like chrysanthemums, peonies and roses. You will notice that Garas are dark and rich in colours like blacks, purples and reds with embroidery in colours like cream, blue and lavender.
https://www.instagram.com/p/B5SBbZpFBWs/
6. Studio Medium
Riddhi Jain and Tulika Ranjan play around with naturally dyed in indigo fabric and their focus is set on zero-waste pattern making, allowing every inch of the fabric to be used in the design process. Studio Medium uses the Japanese artisan craft of Shibori to create details on their garments.
In 2018, H&M had launched its Conscious Exclusive collection and we were lucky to get a first-hand look at this collection. I had the opportunity to actually style this shoot. I was really pleased that a high-street brand was making clothes out of recycled waste materials. Such a fantastic effort. Take a look at the video we worked on below.
Every year I hope we grow closer to making sustainable clothing more affordable and accessible to a wider audience.  Which of these designers would you add to your wardrobe? Be sure to follow @missmalinifashion on Instagram for more updates.