3-Step Beauty Routine That'll Make You Look Presentable Before Your Next Online Meeting
Eesha Kokane , 24 Mar 2020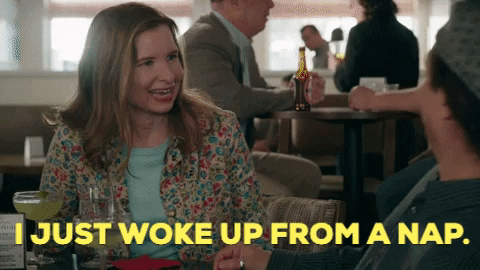 Life before Covid-19 involved making an effort to look your best before going to work, college or anywhere else. However, after we've been told to practise social distancing and stay at home, all efforts to look put-together were thrown out of the window. I don't know about you, but my hair has been perpetually in a messy bun (it's not even intentionally messy). I instantly regretted not getting ready in the morning when my colleagues decided to have an impromptu video call. My messy bun looked like a beehive, and my skin looked really dull. Luckily this mini beauty routine helped me look put-together in less than five minutes. So if you ever find your self in a situation where you have to attend an impromptu video call; here's what you need to do to look presentable and put-together:
1. Cleanse Your Face
Let's start with the basics—wash your face. Thanks to being quarantined and working from home, we may delay doing our skincare routine. This can make your skin look tired and dull and even affect your overall appearance. So start this beauty routine by washing your face with a gentle cleanser. Make sure you wash your face for at least 60 seconds so that the cleanser gets the time and opportunity to actually work into your skin and clean your pores.
2. Tame Your Hair
This is probably the most challenging step in this beauty routine, especially if you have thick or curly hair. I'm guessing that being in the comfort of your own home has lead you to neglect styling your hair. If that's the case, then here are two products you need—a wooden comb and some clear mascara. You can use any kind of comb you want to but preferably use a wooden comb since that prevents static and frizz. Start combing your hair and put your hair in a simple hairstyle like a top knot or a ponytail. Tame your flyaways and baby hair with a clear mascara. No need to bring out your flat iron in this beauty routine!
Exit
3. Use A Facial Massage Tool
After you've washed and moisturised your face, it's time for a mini massage. The purpose of this massage is to stimulate the blood circulation in your face so that your skin naturally gets some colour without the help of makeup. If you don't have a gua sha stone or jade roller, you can simply use your hands or a couple of spoons.
MM Pro Tip: If you use spoons instead of a gua sha stone then keep them in the freezer for a while before using them. This will also de-puff your skin simultaneously.
Exit
What other steps do you do in your beauty routine right before a video call?
Follow @missmalinibeauty on Instagram for more updates.