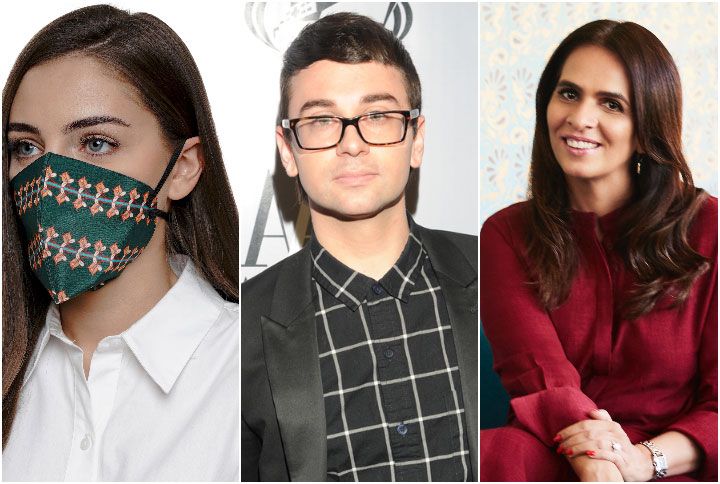 The COVID-19 outbreak has caused a lot of loss in terms of human life as well as financially. The whole world has come to a standstill with everyone quarantining at home. And, social distancing is the only way to flatten the curve, right? However, while most of us have the advantage to stay at home, there are people out there helping those in need such as doctors, grocery store vendors, sanitation workers, and other public service providers. It's great to see how large companies and conglomerates have come out in support during this crucial period including the fashion industry.
Indian designers and international fashion giants have made contributions to help communities during this crisis. Even though the Coronavirus outbreak has caused all of them to shut shop, cancel fashion shows, and have caused them a huge financial loss, it's very generous and thoughtful of these fashion brands to take measures to aid people.
Here's how the Indian fashion industry is helping out.
1. Anita Dongre
House of Anita Dongre announced a medical fund of Rs. 1.5 crore to support smaller vendors, self-employed artisans, and partners who don't have medical insurance or enough funds to prepare for any medical emergencies arising from the virus. Their direct employees already have medical insurance in place that covers them and their family members. However, in case of an additional emergency, this fund will be available for them too.
2. Limerick by Abirr n' Nanki
Founders of Limerick, Abirr and Nanki Papneja have introduced designer face masks for maximum protection when stepping out. The masks have been verified by a Bacteria Filtration Efficiency Test as per international standards. Each mask can be used up to three times after treating them with a disinfectant and washing it in cold water. The designer duo has also pledged to donate 3000 surgical masks, free of cost to the healthcare officials at Kasturba Hospital In Mumbai.
3. Karleo
Karleo has come up with the initiative of Masks For Humanity in which they will be manufacturing and distributing 5,000 masks. They have tied up with the BMC and will be supplying these masks to them to be distributed further in the city. These masks are primarily made for those who are working during this tough time and contributing to society on a daily basis such as sweepers, garbage pickers and many more.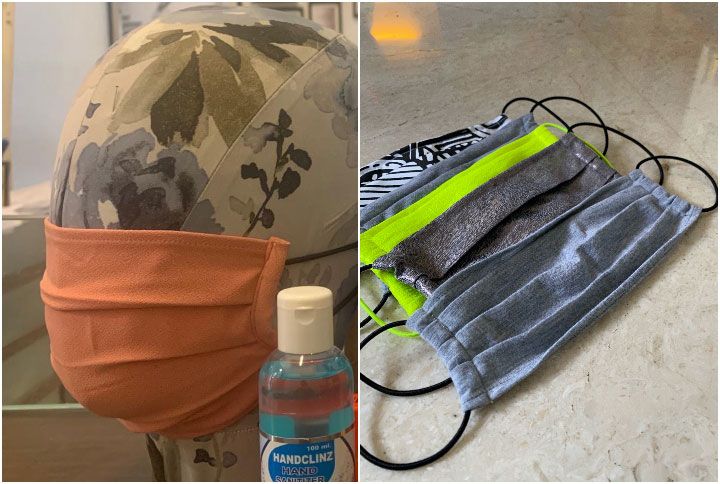 4. Fashion Design Council of India (FDCI)
The FDCI has not only cancelled its much anticipated Lotus Makeup India Fashion Week this season but has also put out a note from Sunil Sethi, Board of Governors and FDCI team that they are in the process to help and find a solution for the design fraternity during this pandemic. And, they did. They have come up with the COVID-19 Support Fund (CSF by FDCI) to provide financial assistance to small businesses and young designers in need.
5. Sabyasachi And Ekaya
Designers like Sabyasachi Mukherjee and Ekaya's Palak Shah have promised paid leaves to all of their employees.
Other Indian designers who have also shut all their stores in order to maintain social distancing include Tarun Tahiliani, Shantanu And Nikhil, House Of Masaba, Abujani And Sandeep Khosla, Anamika Khanna, Manish Malhotra and many more.
Here's how the fashion giants have helped on the international front.
Fashion Councils
1. The Council of Fashion Designers of America, Inc. (CFDA)
In 2003, the CFDA/Vogue Fashion Fund (CVFF) was launched in order to help emerging talents in the industry that were affected due to the 9/11 tragedy. Two days ago, Anna Wintour from Vogue and Tom Ford, Chairman of the CFDA repurposed this fund by launching A Common Thread so that the retail and fashion businesses that are most affected can be supported during such a trying time. The CFDA announced this on their social media platform and mentioned,
The goal is to raise both awareness and needed funds for those in the American fashion community who have been impacted by COVID-19.⠀
2. British Fashion Council (BFC)
The BFC has called all designers to get in touch with them and produce essential products including face masks as there has been a shortage of these resources. They have also been communicating with the UK government and mentioned on their Instagram handle,
Dear Fashion Community, We hope everyone is well and safe. In light of the Covid-19 uncertainty, please rest assured that the BFC is working to communicate the urgent challenges we as an industry are facing to Government. We are collating feedback from our business community whilst sharing the latest updates and advice from the UK government.
Conglomerates
1. LVMH
One of the largest conglomerates, LVMH (Louis Vuitton Moet Hennessy) that has design houses like Louis Vuitton, Tiffany and Co, Dior and Givenchy under it, donated $2.2 million to China's Red Cross Society last month. They have also started producing freehand santisers at three of their perfume and cosmetics factories so that it can be distributed to the French hospitals.
2. Kering
The Kering Group that houses some of the biggest fashion companies has decided to provide the French health services with 3 million surgical masks, which will be purchased and imported from China. French designer labels under this group are doing their bit too. Balenciaga and Yves Saint Laurent (YSL) have begun the process of making masks but are also complying with safety regulations for their workers. Gucci plans to donate 1.1 million facemasks and 55 thousand medical overalls.
Design Houses and Brands
1. Donations by Versace, Armani, Bulgari and more
Donatella Versace and her daughter, Allegra have made a personal donation of 200,000 euros to the intensive care department of Milan's San Raffaele hospital.
Giorgio Armani has also donated $1.4 million to many Italian hospitals to combat the outbreak. Bulgari and Dolce & Gabbana have provided financial aid to researchers and research departments in order to find solutions to this virus.
The Zegna Group along with its top management have pledged personal donations to the Civil Protection in Italy. The total amount comes up to 3 million euros. The donation is to support the nurses, doctors, scientists, and volunteers who are constantly working to fight this pandemic. Additionally, Zegna has also decided to produce medical masks (for their employees and those in need in Switzerland and Italy) as well as hospital suits for medical staff.
Ralph Lauren has also committed $10 million to teams and communities in need. In addition, the corporation has also started the production of 250,000 masks and 25,000 isolation gowns with their U.S. manufacturing partners for donation to support the fight against COVID-19.
2. Production of medical supplies
When New York Governor, Andrew Cuomo expressed his concern on Twitter regarding the shortage of facemasks for healthcare workers, Christian Siriano jumped in and promised him that he and his team are ready to sew face masks And, they did! The team was able to make 1000 masks in just three days. Other designers have also come on board to make protective masks are Brandon Maxwell, Prabal Gurung, Prada, and Pyer Moss.
Bulgari has also started making hand sanitisers for Italian workers.
Fast fashion brands like H&M and Inditex have also altered their supply chains to produce protective gear and equipment to help those in need. Zara's owner also announced that the company will be stitching hospital scrubs to help fight the virus in Spain.
Isn't it amazing to see how the fashion industry globally has united to fight COVID-19 and support all the health care professionals who are trying to save the lives of so many? What are your thoughts on this? Let me know in the comments below.
And, don't forget to follow @missmalinifashion to get all the style updates!