5 Nail Polishes That Have Me Dreaming Of The Ocean
Jyotika Udeshi , 28 Mar 2020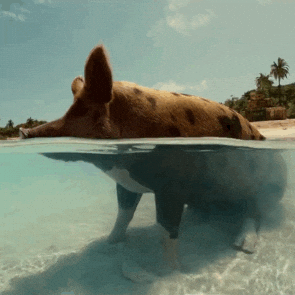 Although we definitely can't travel right now, I've started to take beach vacations in my head just to keep my mood bright and sunny! I've also started to bring little bits of the shore back to my home by putting up pictures of past travels, postcards… and painting my nails in shades of blue. If you would like to hop on to my virtual vacation, here are 5 nail lacquers that you can apply.
1. Dior Vernis In '708 Blue Drop'
This gorgeous turquoise reminds me of a hot summer day by the water. Not only does the vibrant shade pop against all skin tones, but also has a stunning metallic finish like no other.
2. OPI Nail Polish In 'Nessie Plays Hide & Sea-k'
With flecks of green running through it, this deep blue hue is as magical as the world down under. The micro-sparkles and rich colour work together to deliver an electrifying colour that stays put for days.
3. Essie Nail Polish In 'Anchor Down'
One of the things that I love the most about the ocean is how it changes colours in the blink of a minute. This bluish-grey shade always brings forth memories of the stormy waters that show up during the monsoons.
4. Zoya Nail Polish In 'Danica'
Not a fan of the classic blue? Turn to this teal lacquer. Pigmented and creamy, this full-coverage formula is bound to create a statement.
5. Chanel Le Vernis In 'Radiant Blue'
You just can't go wrong with this nail paint! The shimmery, true blue shade looks edgy, yet sophisticated and always inspires me to go stare at the sea.
Which of these nail polishes are you thinking of trying out? Let me know in the comments below.
P.S: Follow @missmalinifashion and @missmalinibeauty on Instagram for more updates.