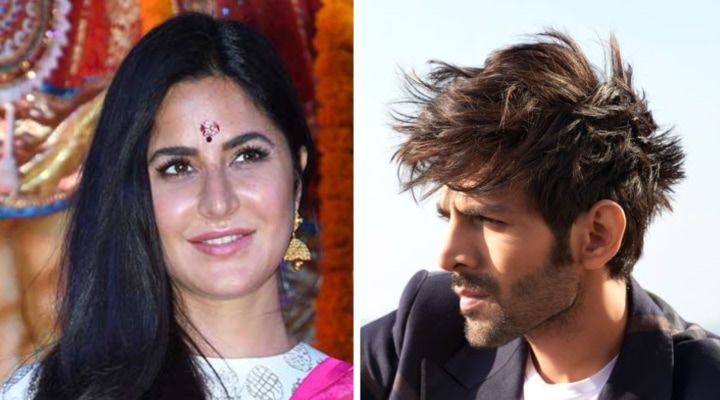 Katrina Kaif and Kartik Aaryan attended the press meet for the upcoming International Indian Film Awards (IIFA) yesterday. The latter arrived fashionably late, in true Bollywood style, with a sling on his arm. But before beginning the event, Katrina made sure that he apologised to everybody for making them wait.
The actor humbly agreed to it – by touching Kat's feet – similar to what Ranveer Singh did when he arrived late for the trailer launch event of Sooryavanshi a few days ago. He made up to Ajay Devgan, Akshay Kumar, Katrina Kaif, Karan Johar and Rohit Shetty for making them wait for 40 minutes.
Check it out here:
Well, in his defence, Ranveer lives on the town side of Mumbai and therefore faced a lot of traffic in order to reach the venue.
Check out Kartik's sweet apology here:
Aww! That ought to fetch him everyone's forgiveness. Punctuality is a virtue and everybody must always try to be on time. Amirite?