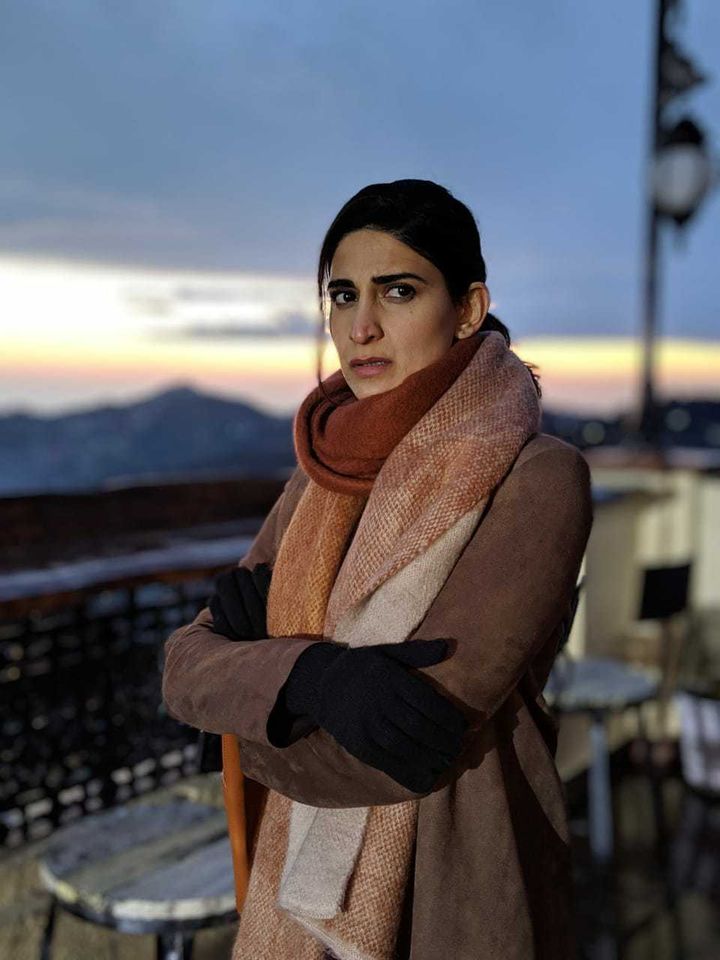 Given the current situation in the country where our film industry on lockdown, digital shows are the only ones coming to our rescue when it comes to entertainment! The latest one to join the hood is Voot Select's thriller drama, Marzi, starring Aahana Kumra and Rajeev Khandelwal in the lead roles. In a telephone conversation, Aahana talks about her role in the series, about how consent is still not understood and more.
The actress has always been one to not fear challenging roles and her part as Sameera Chauhan in Marzi seems like yet another strong role that has shades of grey to it. She shares that hers is a complex character who is not very stable, mentally. Ask her why she chose to play this part and she says that the various layers of drama and emotions excited her to take it up!
The series is about Sameera, who accuses Anurag (Rajeev Khandelwal) – a man she went out on a date with – of physical assault. A game of lies and deceit follow from there on as different perspectives of their story come to light to finally reveal the truth. In the trailer, we see that everyone around immediately questions her actions and decisions when she accuses Anurag of violating her.
Talking about it, she says:
It is true that my character is not an easily trustworthy one, but everyone around her(Sameera) constantly point their fingers at her. They ask her if she drank too much, if she wore revealing clothes, if she was the one who invited him over — it's always the girl who is asked all this. It's wired in our heads like that, in fact. I have also gone out and been hit upon by men. They have asked me irrelevant questions after getting drunk, made passes even, but I have known where to cut it off. But if I want to give in, I will. That is my decision. So, alcohol and clothes don't always mean that you are consenting to something and that's what most of them don't understand. I also thought this was a relevant conversation to have. People around the globe still don't understand consent; marital rape is still a thing that happens. I think now it's so important to at least start a conversation about it.
Sameera is someone whose head is not in a very good space. Ask her about her own temperament when she was shooting the show and she tells us that it was not any different. She says that she consumed a lot of disturbing content to get in the zone which made her rile up before shots.
Elaborating on it, she goes on to add:
I was pretty unpleasant while shooting Marzi and I often felt pissed off, violated, angry because of all that I was consuming. And I am glad that I felt all that because that's what my character had to feel. Nobody wanted to have a small talk or chit-chat with me on sets. I think I was already isolating myself since then, preparing for coronavirus!
Talking about what she wishes the viewers to take away from the show, she says:
For the audience, it will definitely be a conversation around consent as well as the story – which is gripping from the start till the end. For me, it will be the performances, because each person has done such a great job in it!
The show also stars Shivani Tanksale, Rajeev Siddhartha, Pavleen Gujral and Vivek Mushran. Well, I sure am going to binge on this thriller drama directed by Anil Senior. What about you?