3 Hair Oils I Swear By To Fix An Itchy Scalp
Eesha Kokane , 02 Apr 2020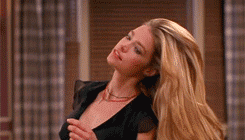 Having a gorgeous head of hair is everyone's dream, amirite? We all try our best to take care of our locks; from DIY hair masks to expensive conditioners, we do it all. But in an attempt to take care of your hair, you tend to neglect the most important thing—your scalp. When the foundation of your hair is not in it's best shape, all the efforts you take for your hair won't matter. If you have an itchy or dandruff-prone scalp, then it can cause hair loss. That's why it's essential to nourish your scalp first. Here are some hair oils that I swear by:
1. Kama Ayurveda Organic Neem Oil
This hair oil is one of my favourites because of it's stellar quality and the plethora of benefits it offers. It is made by cold-pressing organic neem seeds, and with just one use, you can tell that the product is of excellent quality. It also contains essential fatty acids and antioxidants that relieve dandruff and stimulate hair growth. So if you want to keep your scalp healthy and grow out your hair, then give this hair oil a try.
2. Forest Essentials Ayurvedic Herb Enriched Head Massage Oil
If you want to treat your scalp and hair to some TLC, then massage your scalp with this hair oil. It is made using an ancient recipe from the Vedas, and it contains black sesame and virgin coconut oil. This oil not only moisturiser your scalp, but it also reduces hair fall and improves hair growth and volume.
3. Nature's Absolutes Amla Hair Oil
Amla contains incredible healing properties, and it has been used in Ayurvedic medicine for ages. It also has a host of benefits when it comes to hair. This cold-pressed amla oil will strengthen your scalp and your hair. It will also reduce dandruff and make your hair look vibrant and silky.
Follow @missmalinibeauty on Instagram for more updates.