3 Dermatologist-Approved Tips For Treating Dark Circles
Eesha Kokane , 07 Apr 2020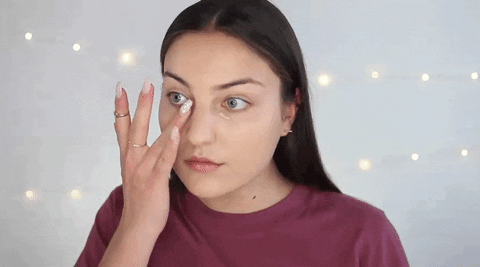 Staying up all night and watching your favourite TV shows may seem fun at the moment, but it comes with its own consequences. Not only will you feel exhausted the next day, but your under eyes will also hate you for it. Dark circles seem to be one of the side effects of today's modern lifestyle. There are a lot of products out there that promise you bright under eyes, but how do you know if it's the right one for you? Thanks to Dr Dray, a board-certified dermatologist who spread skincare knowledge through her Youtube channel, we now have proper knowledge about skincare.
Recently, I came across one of her videos, where she spoke about dark circles and dry under-eye skin. In this video, she mentions that people usually turn to eye creams treat dark circles and under-eye dryness. However, these eye creams tend to have a long laundry list of irritants like artificial fragrances and alcohols. That's why following these simple tips to treat dark circles and dryness is much better:
1. Boost Your Moisturiser
Dr Dray mentions that you can treat dark circles and fix under-eye dryness by just boosting your moisturiser with a hyaluronic acid gel cream. When the under-eye skin is dehydrated, it looks dull and sallow. So, adding a HA gel to your moisturiser and applying it to your under-eyes will thoroughly hydrate it.
2. Use Products With The Right Ingredients
As mentioned earlier, most eye creams contain irritating ingredients which may worsen the skin condition rather than treating it. Using products with the right ingredients is key. Dr Dray recommends using products with these ingredients:
Peptides
Ceramides
Hyaluronic Acid
3. Use Hydrogel Eye Patches
When you use hydrogel eye patches before applying a moisturiser, you lock in the serum from the patches into your skin. Just make sure that the hydrogel eye patches you use, don't contain any artificial fragrances or essential oils as it can irritate your under-eye skin which is much thinner than the rest of your skin.
If you missed Dr Dray's video, you can watch it over here:
Follow @missmalinibeauty on Instagram for more updates.