16 Fashion-Forward & Empowering Women Characters From TV Show History
Nelly Wadia , 08 Apr 2020
I've mentioned in my blogs before about how I am quite the TV show buff and that I cherish spending my time watching movies and shows. I feel like I retain a lot of my knowledge and information from them and I have no qualms admitting to that fact. I'm also quite the self-proclaimed fashion buff as well and I often flock to movies, shows and promotional events for my dose of inspiration. Some TV show characters are so fashion-forward that their sense of style has been burned into my brain forever.
That's when you know a costume stylist has done an incredible job because if you can return to a characters style years after they appeared on TV, it means they left an impact on you. Some of the fashion returns and some of the styles are evergreen and relevant even today. Style icons can also be fictional characters that grace our screens and I'm pretty sure that there's one fictitious style muse out there for each and every one of us.
Here's a list of my favourite fashion-forward TV show characters of all time:
1. Villanelle, Killing Eve
Played by Jodie M Comer, Villanelle is one of the more eccentric characters you'll find on-screen with such great taste in fashion. It seems like she spends all the money she makes from her contractual killings on expensive designer wear. Thus making her quite a fashion-forward character.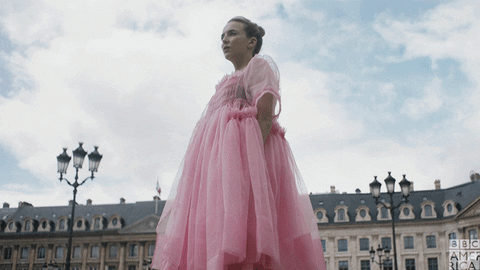 2. Cookie Lyon, Empire
Cookie Lyon played by Taraji P. Henson is a badass boss babe on TV and her wardrobe backs that up. Cookie hasn't met an oversized hoop she hasn't loved or a faux-fur stole/jacket she didn't want to wear with her animal print fitted dresses. Her bold and bright ensembles are fitting for a woman who cannot be ignored and will not be ignored. Top-notch fashion-forward unapologetic style.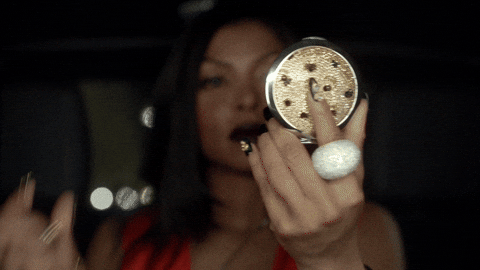 3. Hilary Banks, The Fresh Prince Of Bel-Air
Hilary Banks played by Karyn Parsons was so polished in all her suits and hats I was almost envious of her style. She managed to look sexy even in all her conservative upscale styles. Did you notice that she mostly wore primary colours? Like reds and blues? And of course, let's not forget that this show actually brought street style and streetwear to the silver screen.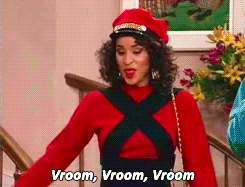 4. Rachel Green, Friends 
Rachel's been everyone's beckie with good hair and popular haircut of her was named The Rachel. Rachels style clearly earmarked evolution as her career graph grew. It went from casual to more glamourous and who can forget her classic black dresses, pleated skirts and fitted trouser looks. Her fashion-forward ways made her quite an iconic and memorable character on screen. Rachel Green is played by Jennifer Aniston.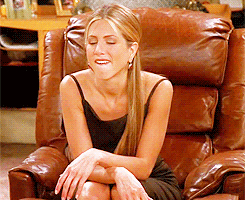 5. Tahani Al-Jamil, The Good Place
Tahani Al-Jamil is all about cocktail dresses and party outfits. Her vibrant and full personality is easy to identify with the kind of clothes the character has been assigned. She's a hard one to miss with all the prints, colours and silhouettes. I wonder if Jameela Jamil bears any resemblance to her on-screen characters fashion sense.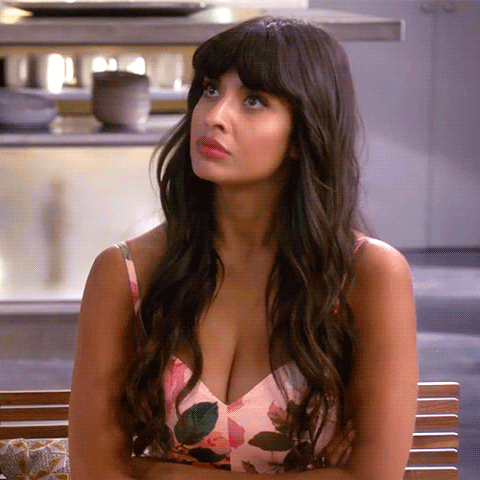 6. Liza and Diana, Younger
Don't tell me you haven't noticed Diana's love for chunky jewellery. She displays one after the other fabulous chunky necklaces and earrings on the show. Liza on the hand keeps it young, fresh and edgy with her outfits. I love the fashion-forward vibe on this show. Diana is played by Miriam Shor and Liza is played by Sutton Foster.
7. Betty Draper, Mad Men
Betty Draper played by January Jones dresses up like the perfect housewife. Her striking tastes in fashion made her look elegant and sophisticated. You'll mostly spot her in retro swing dresses with full skirts and the classic 60s dresses with a trusty cigarette as her accessory. Betty isn't the only stylish character on Mad Men and to be fair the whole show has been styled impeccably.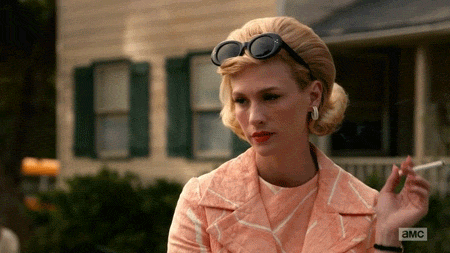 8. Jackie Burkhart, That 70s Show
The ultimate throwback show and Jackie was the lovable and snooty lil firecracker. Her style represented her every bit. With her quirky retro tee, present bohemian style blouse and high rise flared denims she kicked the 90s right back to the 70s with her fantastic fashion-forward vibe. The show aired in the 90s but really popularised and brought back some retro and fun trends. Jackie Burkhart was played by Mila Kunis.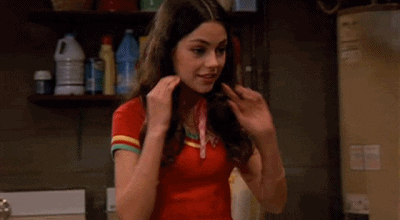 9. Jessica Day, New Girl
Jessica Day played by Zooey Deschanel mastered a nerdy girls sense of style with ease. She gave us cardigan looks paired with quirky prints. Her vintage-inspired fashion-forward style has us wanting to do the rounds of thrift stores and fishing out our hairbands and pointy ballet flats. Her love for bright pops of colour defined her sunny and positive disposition on life.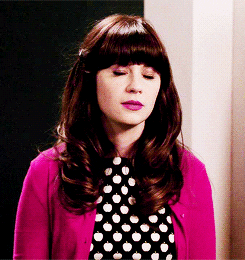 10. Mindy Lahiri, The Mindy Project (Another fashion-forward fave)
Firstly, thank you Mindy Kailing for your honest Indian representation on TV. It is very tiresome to hear people talk to me with an Apu like accent. Mindy broke those stereotypes and dressed like a modern Indian woman does on The Mindy Project. We don't essentially mix bindis with our trousers, you know? Her style was youthful filled with unexpected print and colour combinations. My favourite mixes are her floral-print dresses and brightly coloured coats with poppy shoes.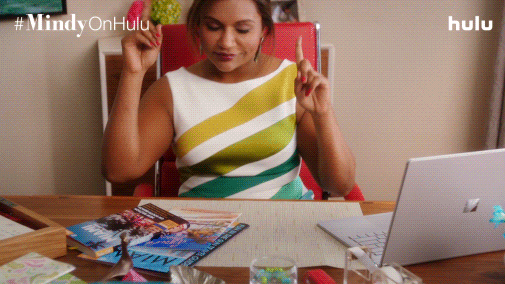 11. Shoshanna Shapiro, Girls 
I loved that Girls was a highly relatable show that was sometimes over the top. One character that went unnoticed for a long time was Shoshanna Shapiro, played by Zosia Mamet. Shosh went from being cutesy in her pink sweats and mini pleated skirts to a more evolved young lady with her quirky edge and take on life. Her style and vibe was almost influenced by her stint in Japan. You could tell she had channeled their style or maybe that's who she always was and just needed to move across the world to find her niche.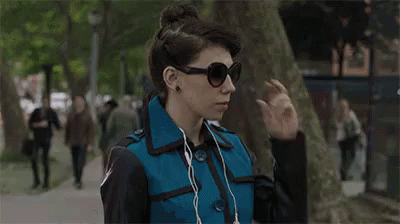 12. Jessica Pearson, Suits
Jessica Pearson played by Gina Torres has a wardrobe that boats of designers shoes, bags, dresses and jackets. Nothing short of the lifestyle to expect from a top-dog at a top-dog law firm in New York. Her style ranges from muted tones and colours to fitted dresses and pantsuits. Also, I can never forget her intimidating strut. Jessica is constant fuel for my work-wear wardrobe.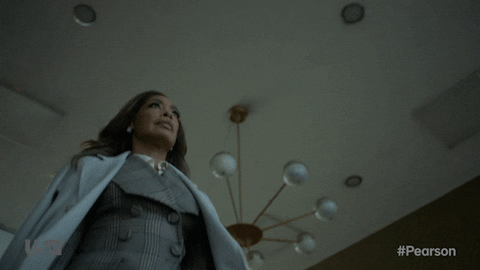 13. Chanel Oberlin, Scream Queens (My personal fav fashion-forward show)
Played by Emma Roberts this entitled spoilt brat looked stylish even when there was a serial killer out to get her. Chanel Oberlin's wardrobe is like descending into closet paradise. Filled with clothes and accessories from Chanel befitting to her on-screen name. Chanel mostly wore ultra-feminine styles in pastel shades of pink and blue, even though she had a dark personality. She's rich, pretty, mean and sophisticated and dressed the part.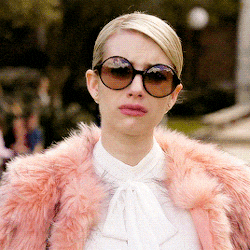 14. Marissa Cooper, The O.C.
The O.C. followed the life and happenings of hip young teenagers from California. Marissa Cooper played by Mischa Barton always sported the best of the best. With her fancy bags and dresses, she was the centre of attention. Every young teen aspired to emulate her fashion-forward style. The fun and vibrant summer fashion on the show quickly made its way into our closets and onto many college corridors.
15. Larissa Loughlin, The Carrie Diaries
Freema Agyeman plays Larissa a British style editor at Interview magazine who was always running around in some of the trendiest outfits. She was famously known as a party girl. You could say that was pretty much the vibe in the 80s. She channelled punk fashion, feminine peplums, jackets and sophisticated millinery. All of her looks were off-set with striking and bold accessories and she really knew how to ace wearing print-on-print.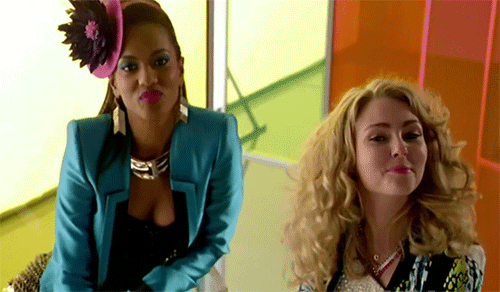 16. Naomi Clark, 90210
Naomi Clark is a character portrayed by AnnaLynne McCord. This character is rich, popular and pretty and she's also very aware that she's the centre of attention at her high school. Thanks to her fashion sense as well. Naomi's closet is filled with party dresses, tank tops, white jeans and pencil skirts. Her style was influenced by the fact that they lived by the beach because of which you'd see her in swimwear and cover-ups.
Do you agree with this list above? Let me know in the comments below.
Be sure to follow @missmalinifashion on Instagram for more updates.