7 Feel-Good Movies On Netflix You Need To Watch RN
Eesha Kokane , 14 Apr 2020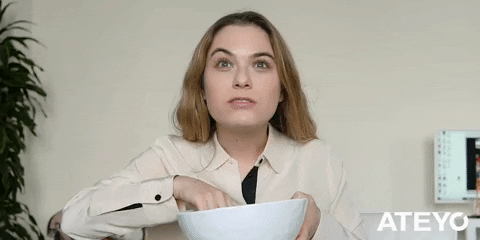 I don't know what it is about movies, but they always manage to put me in a better mood. Even if I've had a terrible day, I know that when I come home, I can just turn on Netflix and there's a world of movies to cheer me up. I know for a fact that all of us need to be cheered up a little since we've all been cooped up in isolation due to the lockdown. So, if you've been feeling a little blue lately, here are some feel-good movies that will put a smile on your face:
1. Julie & Julia
This heart-warming movie is based on the real story of famous American chef & author Julia Child and Julie Powell. The movie has two different timelines, and it shows Julia and Julie's life in parallel. If you love food and an emotional storyline, then you'll love this feel-good movie.
2. Crazy Stupid Love
If you're in need of a good laugh, then I highly suggest you watch this feel-good movie. It's hilarious, it has a happy ending, and Ryan Gosling and Steve Carrell are the lead actors, what more could anyone want, amirite?
3. The Princess Diaries
This classic early 2000's movie will always be one of my favourites. The film is about an awkward teenager whose goal in life is to be invisible until she finds out that she is the princess of a small European country, and Julie Andrews is her grandmother/mentor. How can anyone resist this classic feel-good movie?
4. The Bucket List
From driving a Shelby Mustang to visiting the Stonehenge, two terminally ill men with only six months to live, decide to make a bucket list and go on a wild adventure while they can. This movie will make you sob a combination of tears of joy and sadness.
5. Set It Up
This light-hearted Netflix original is one of my favourite movies. It's funny, and it has an adorable love story between two very relatable characters. So if you need to get your mind off things, then this movie will be perfect to watch!
6. Holiday In The Wild
This Netflix original has beautifully combined the subject of elephant conservation and the story of how a woman finds love and her true calling after being separated from her husband. This feel-good movie is a hidden gem, and you should definitely watch it tonight!
7. Letters To Juliet
I saved the best (IMHO) for the last. This movie takes place in the beautiful city of Verona in Italy, where Shakespeare's Romeo & Juliet was set. The film is about how an aspiring writer, Sophie tries to unite Claire with her long lost lover. This movie will definitely give you those warm fuzzy feelings!
What's your go-to feel-good movie? Let me know in the comments below.
Follow @missmalinilifestyle for more updates.