Amidst the coronavirus lockdown, actress Sunny Leone recently launched her brand new Instagram chat show titled 'Locked Up With Sunny' to entertain her fans and followers. She goes live with several several celebrity guests on the show where they have a fun time dancing, singing and enjoying themselves. One such recent guest was YouTuber Be YouNick.
On the show, Sunny and Be YouNick were seen having a blast and it sure was a laugh riot for the audiences who watched it. The two taught each other their favourite dance moves and even had a dance-off together. Nick also sang Baby Doll for her on his guitar. Not just that, Be YouNick also taught Sunny his signature style of wearing a cap by flipping it from the mouth — something that he had learnt during his bartending days. Sunny, being an absolute sport, took up the challenge and succeeded in learning the trick. But our favourite part of the live will definitely have to be the time when Be YouNick pranked Sunny in Marathi!
Have a look at these stills from the live: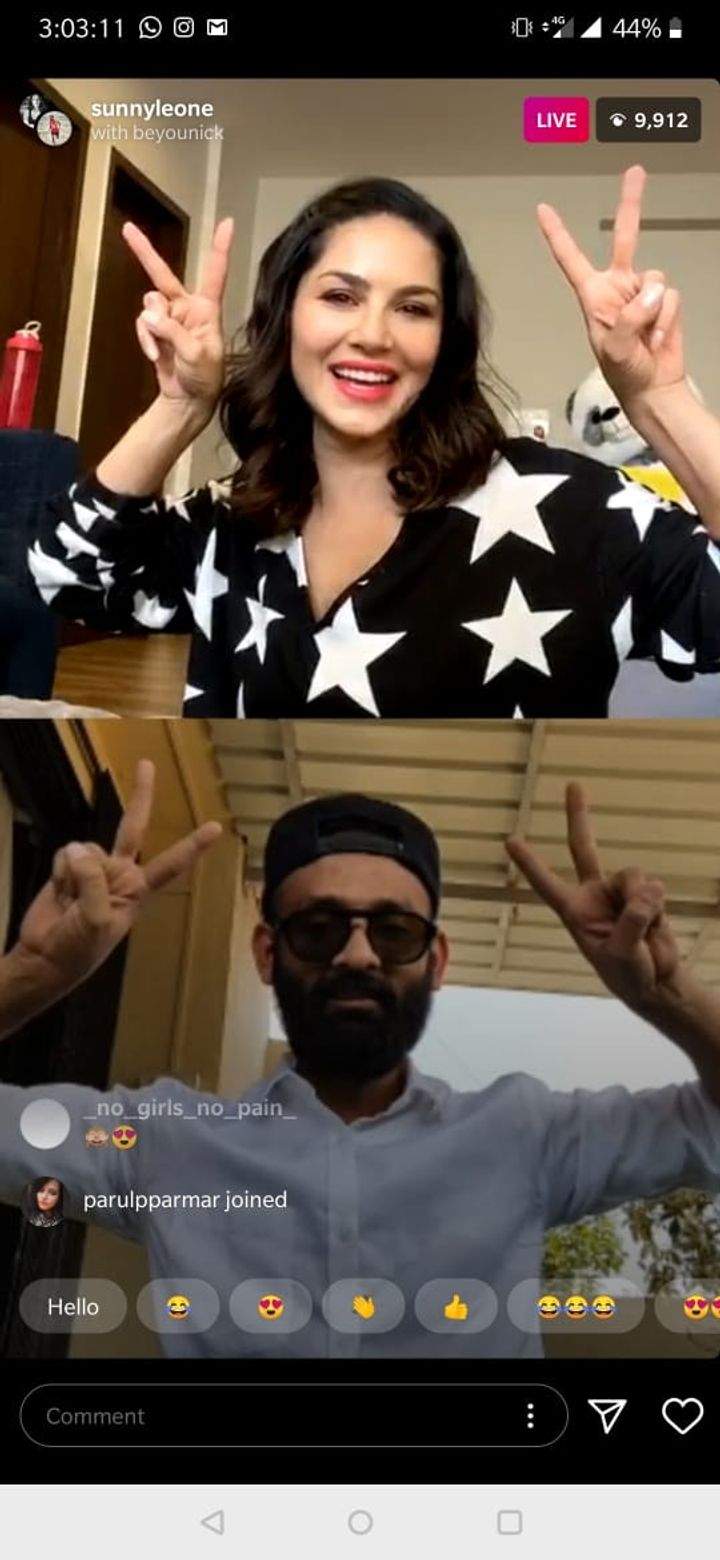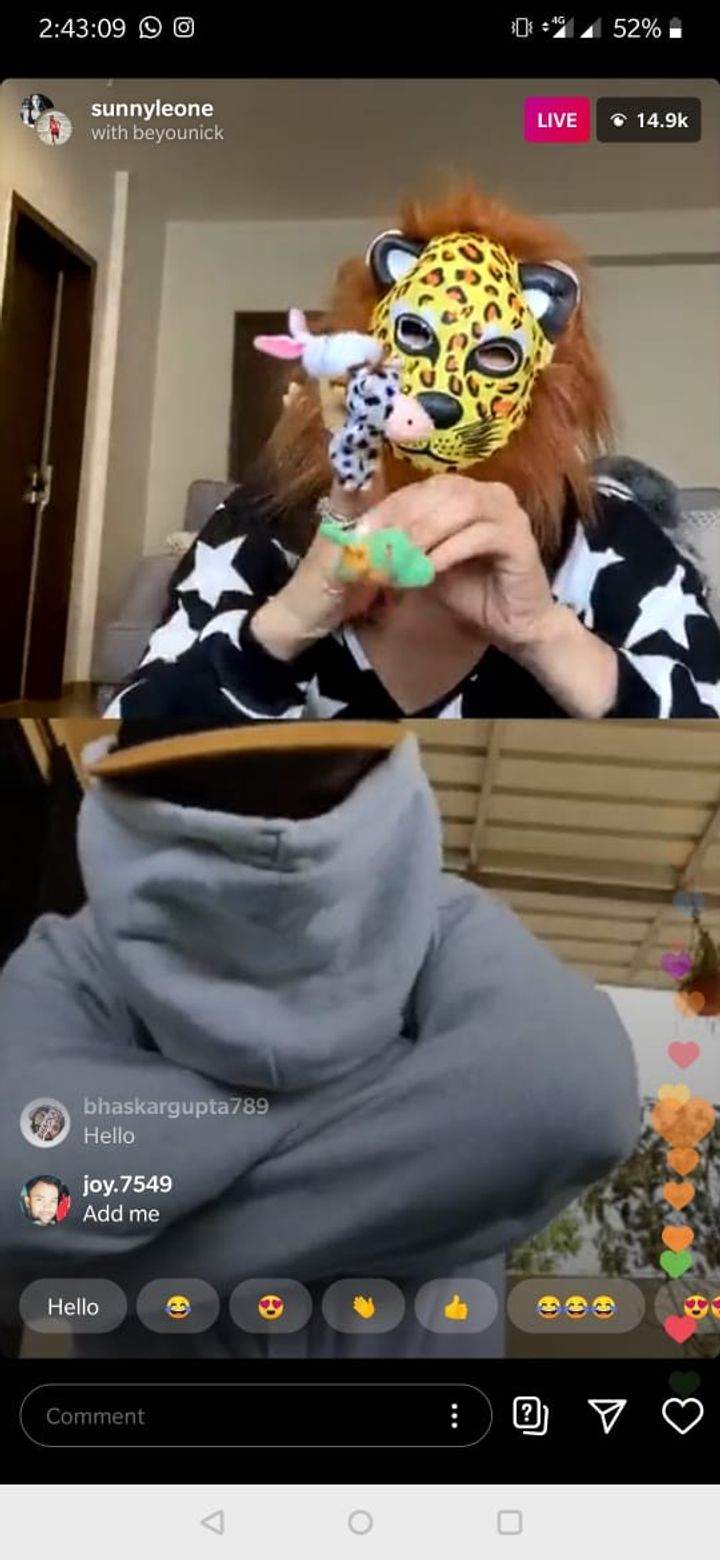 Viewers were so thrilled to see Sunny speaking in Marathi. But if you know Nick, you know how his videos always have twists and funny pranks in them, and this was no different. He managed to get Sunny to say "I love you and I want to marry you" to him in Marathi. Sunny, who doesn't understand the language as much, thought she was saying, "I love you and want to see you guys soon" to her fans. The viewers, as well as Sunny had a good laugh after! Not just this, she also wanted to learn something thug in Marathi, so he taught her the phrase, "Aala Motha Shaana". The audience took to the comments on her Marathi skills and requested for her to speak more in the language.
It sure was a super fun live, and we can't wait to see them both create some fun content in the coming times!