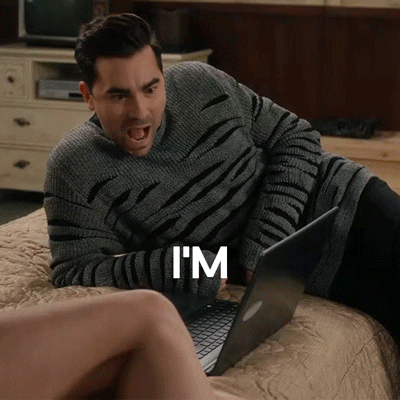 I have a feeling that if my Netflix account could talk, it would say, "Girl, leave me TF alone, go read a book or something". Ever since the lockdown has been enforced, I've spent a considerable amount of time watching Netflix. Now I've reached a point, where there's almost no stone left unturned (the stone being shows and movies).  That's why I've now turned to YouTube to endlessly binge-watch content. From kitten playing the piano to endless food recipes, YouTube is what dreams are made of. However, my favourite thing to watch on YouTube is celebrity beauty routines! So if you're tired of watching Netflix all the time, then here are some fun celebrity beauty routines you can watch:
1. Sonam Kapoor's 90's Bollywood Makeup
If you want to know how to create a classic 90's Bollywood makeup tutorial, then here's your chance to be taught how to do it by Sonam Kapoor. She mentions in the video that she learnt this makeup routine from Mickey Contractor, who is one of the absolute best MUAs in Bollywood. So if you want to brush up on your makeup skills, then follow along with this fun makeup routine.
2. Deepika Padukone's Beauty Secrets
Ever wondered how everything about Deepika Padukone is always on fleek? In this video, she spills all her beauty secrets related to hair, makeup and skin! Watch this video to get a peek into Deepika's little black book of beauty secrets.
3. Priyanka Chopra Jonas's DIY Skincare
I love it when celebrities share their beauty routine, and it doesn't involve any products that would require me to sell a kidney in order to purchase it. Priyanka reveals in this video, three DIY skincare recipes that you can make with ingredients that you can find in your kitchen. It's simple, quick and super effective!
4. Kylie Jenner's Makeup Secrets
Who wouldn't want to watch beauty mogul, Kylie Jenner flawlessly do her makeup? From showing her eyeshadow techniques to how she bakes her face, you'll find out everything about Kylie's makeup routine in this comprehensive video.
5. Haily Bieber's Guide To Faking A California Glow
Quick, simple and glam, Hailey teaches us how we can fake a California glow in just 5-steps. So even though you can't go to the beach, thanks to this makeup routine, you can look like you went to the beach.
6. Madelaine Petsch's 38-Step Beauty Routine
I love skincare, but when I read that Madeline Petsch's beauty routine has 38 steps, I had to reread it just to make sure I wasn't hallucinating. Even though I don't have the patience (or money, LOL) to do a beauty routine with 38-steps, I enjoyed watching her do her beauty routine.
7. Rihanna's Going Out Makeup Tutorial
She's a singer, songwriter, founder of Fenty Beauty and straight up a beautiful human being, Rihanna is someone we all want to be! In this video, she shows us her go-to makeup routine. It's simple and leaves you looking naturally glowy and put-together.
Which celebrity beauty routine are you going to watch next? Let me know in the comments below.
Follow @missmalinibeauty on Instagram for more updates.