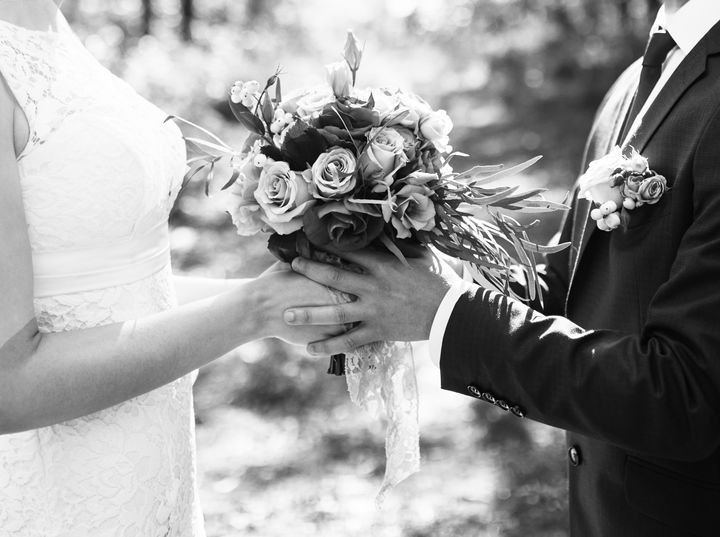 Recently I wrote a blog on the ultimate checklist for an Indian bride and it covered all the essentials. However, it didn't cover some trends that other religions may follow. Since I am Catholic I thought it would be fun to make a bridal checklist for a white wedding. White weddings have always had an air of whimsy and fantasy attached to them. The bride in a sort of ball gown, sashaying down the aisle to her happily ever after. And of course, we buy into this thanks to Hollywood movies. These movies have set the bar so high that some brides try to replicate them. My favourite bridal moment on screen was from The Twilight Saga.
I really did enjoy the fantastic earthy decor and Kristen Stewart's Carolina Herrera wedding dress. I promise you my dreams are made of French Chantilly lace, you'll notice this lace on the back of her dress. Don't tell me you ladies haven't dreamt of those Manolo Blahnik satin pumps because I sure as hell have. Anyway, I've gotten carried away enough so let's get back to the topic at hand. A few pointers will remain the same as my last blog and I'm listing those here. Location, accommodation, catering, wedding cake, the theme, invitations, decor, photographer, videographer, musicians, hair and makeup artist, wedding lingerie, bridal jewellery, shoes, transportation and an emergency kit. Needless to say, you have to set a budget in place before venturing out and locking down any of these details.
Here's a bridal checklist for your white wedding:
1) Shoot engagement photos
This is pretty much a recent fad and a step you can skip if you like to do low-key. But if you want to mark this day with a special memory for posterity then this is the best way to do it. You can also use these images for your Save The Dates if at all you are doing those. Although the best way to do those is by making them digitally, just to save paper and be more economical.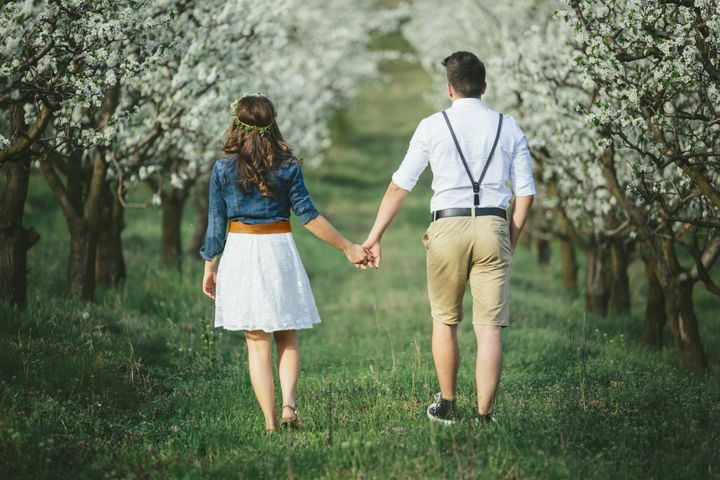 2) Choose a priest and church
Yes, you can choose the priest you like, if you already have one from your parish that you prefer then you can meet with him, lock the date and invite him to officiate the wedding. Ask your priest about intermarriage requirements if your partner is not Catholic. Choosing the church is also important, if you're having a destination wedding then this will require a little research. Once you lock in these details, your Wedding Banns will be read out at mass—this is a public announcement of your upcoming wedding. The purpose of the banns is to enable anyone to raise an alarm with regards to any legal issues that could lead to the marriage being annulled in the future.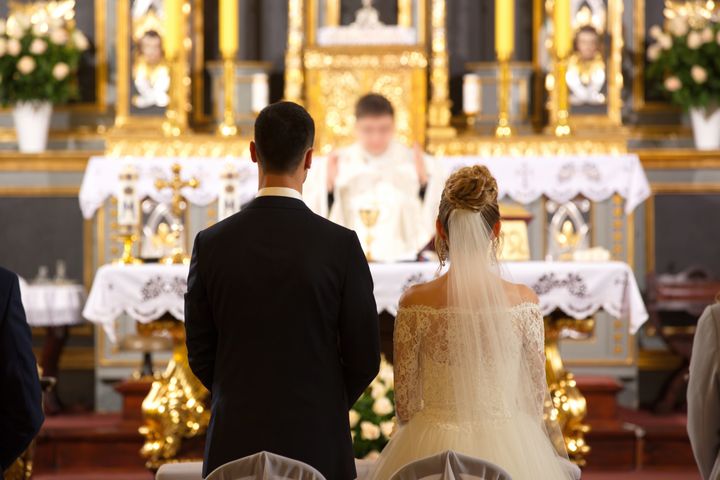 3) Get your marriage license in order
Make sure you do this 1-2 months before your wedding. You need to research all the documents that you need to take with you. Alternatively, you can also fill the form online or simply go down to the registrar's office and register. This is an essential certificate if you want to open a joint account and even travel together. And, yes, it is mandatory to register your marriage under the Hindu Marriage Act or Special Marriage Act as per the government of India. This one should be at the top of your checklist ladies and gents.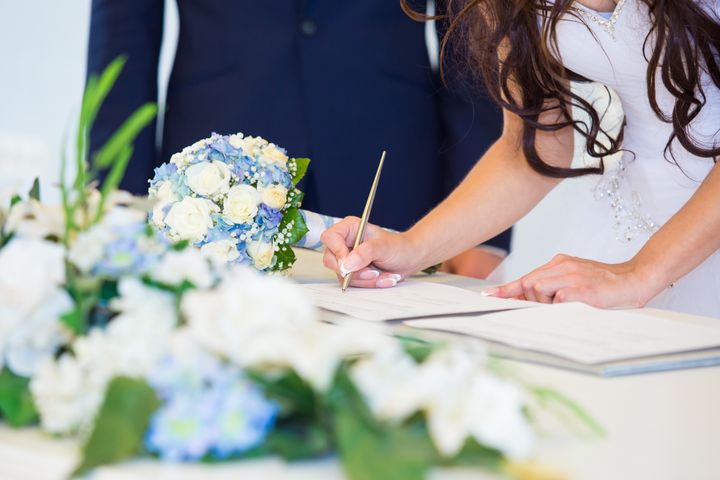 4) Wedding preparation course
This course is mandatory if you are marrying a Christian, it helps develop the spiritual enrichment of the couple for the sacrament of marriage. It is necessary to attend this programme for 6 months or more.  People of all religions and faiths can participate in these workshops. Registration is on a first come first serve basis and you need to provide them with basic details, such as (Name, Address, educational qualification, etc.). Christians are required to provide a copy of their baptism certificate. Registration includes pre-course reading material, snacks, buffet lunch and other material supplied. The couple needs to be present for the whole course to be eligible for a certificate. This is a very important detail of your checklist.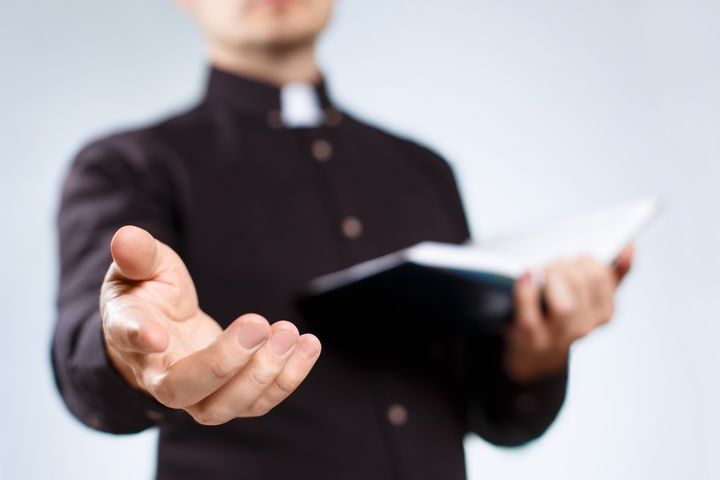 5) Pick the maid of honour, your bridesmaids and groomsmen
Of course, your bridal party can be as large as you choose, but it must include a maid of honour and a best-man. It is important that one of these two is Catholic. The maid of honour serves as the chief bridesmaid and aims to reduce to brides stress by tending to her needs and helping out wherever required. Same with the best man for the groom.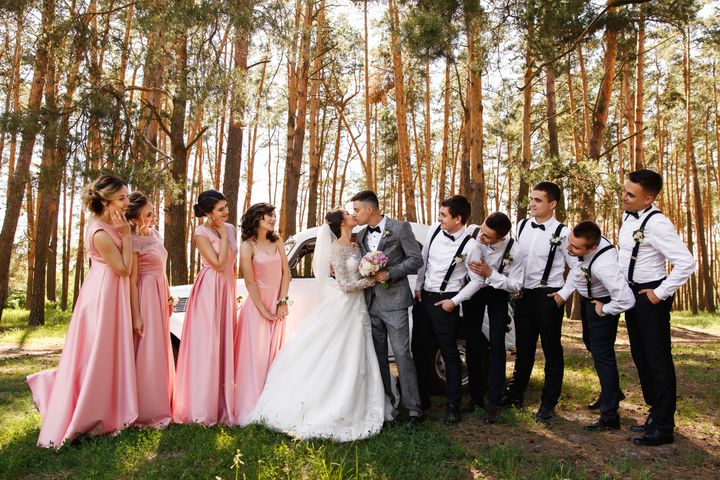 6) Pick the flower girls and ring bearer
This one's an easy one to cross off the checklist. Get the kids from your family to participate or get your friend's kids to be flower girls and the ring bearer. Just make sure to give your flower girl a cute basket, so she can checker your path to Holy Matrimony with flowers.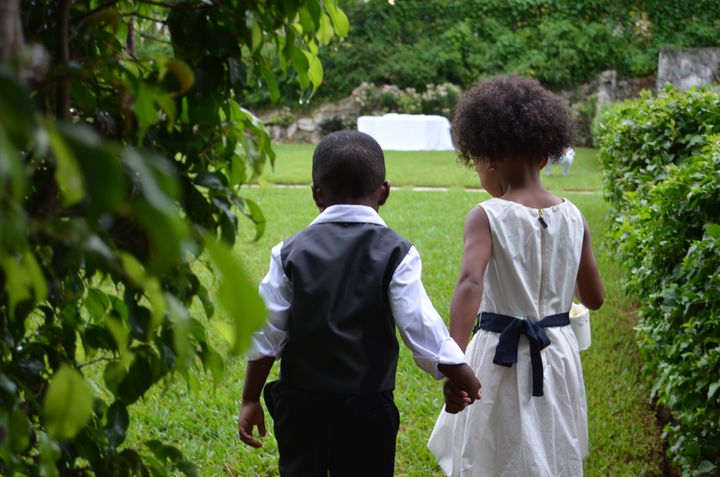 7) Pick your toast-master
Generally, the best man, maid of honour or the bride's father gives a speech and raises a toast to the newly married ones. This part is really heartwarming and lovely.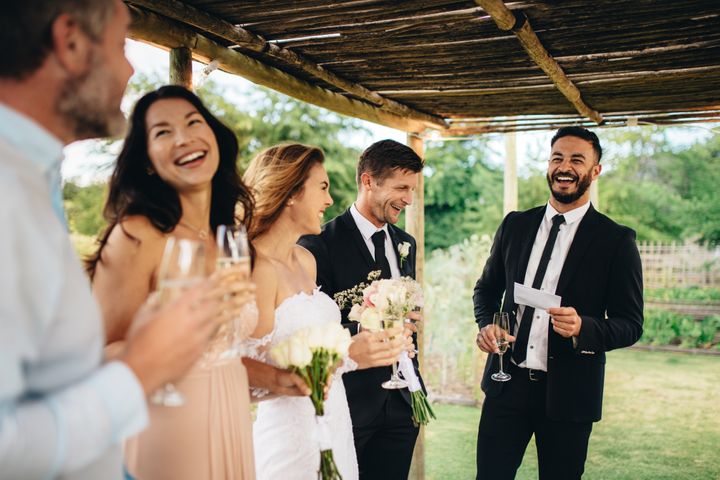 8) Write your thank you speech
Also, a super important one on the checklist. You want to publicly acknowledge anyone and everyone who played an instrumental role in putting your wedding together. Apart from gifts, kind words also go a long way and you want to hit your special peeps with a double whammy of love.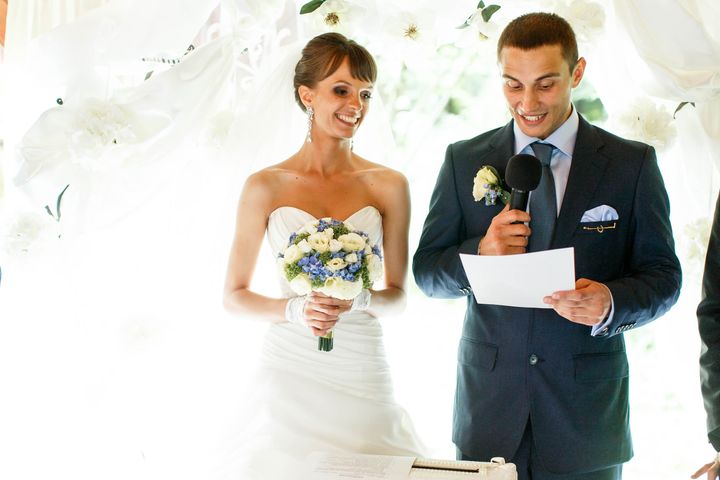 9) Write your vows
Normally, Catholic churches have pre-ordained vows that get exchanged but I'm pretty sure that you can request the priest to also add your own after the original ones are said. I would want to have personalised vows, I would want to reiterate to the love of my life, how and why he's the centre of my universe and is going to remain there until death do us part and maybe even after.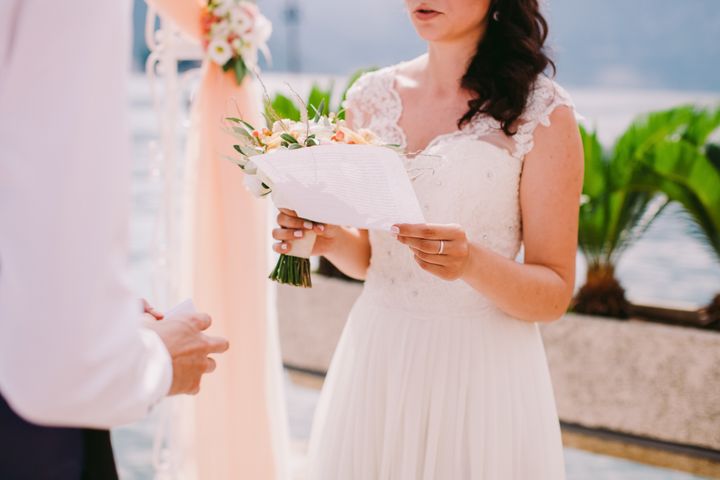 10) Find the perfect wine and plum cake
So, this is like a classic or shall I say a typical part of a Catholic wedding. The wedding cake is only cut and then taken away to the back and essentially only distributed amongst family. But upon entering the venue, all guests are served with a rum plum cake and port wine. I know it doesn't sound elegant and fancy but I promise you it is amazing.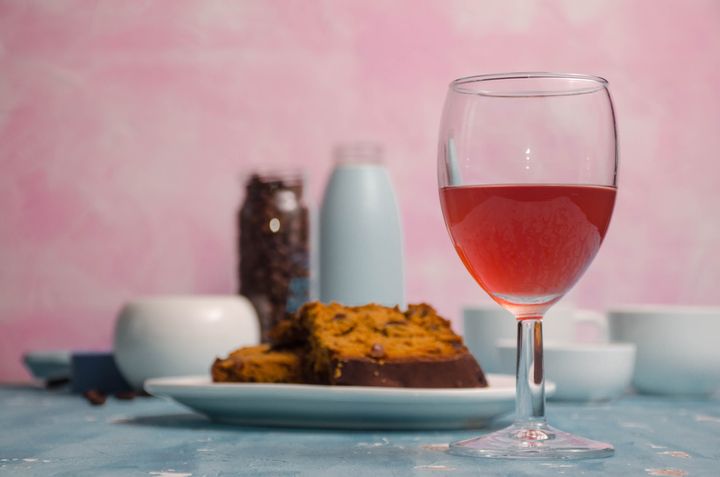 11) Find a compère
Catholic weddings mostly have compare's telling people what to do. They dictate and control the night and add a fantastic flow to the celebrations.  They also give everyone the push they need to get up on the dance floor. They continually make announcements about what's coming up next so guests know what is happening. I genuinely enjoy these lads. Some of them can be really funny.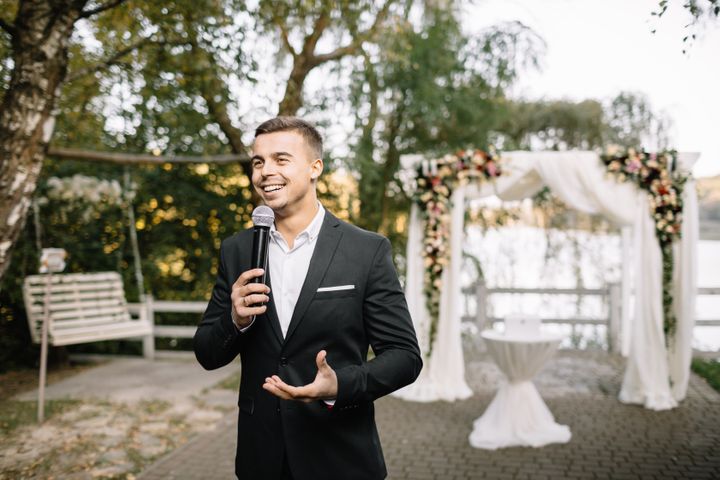 12) Pick the song for your first dance
I must have changed this track forever while growing up, I never knew who I was going to marry and it didn't matter but I wanted to pick a song that told our story or just what I feel for my partner. Today's day, I would most likely pick a song that people wouldn't have heard and definitely has some form of melancholia. But, I don't have a song anymore because I know now what I didn't know then, is that this song should be something that both of you pick together.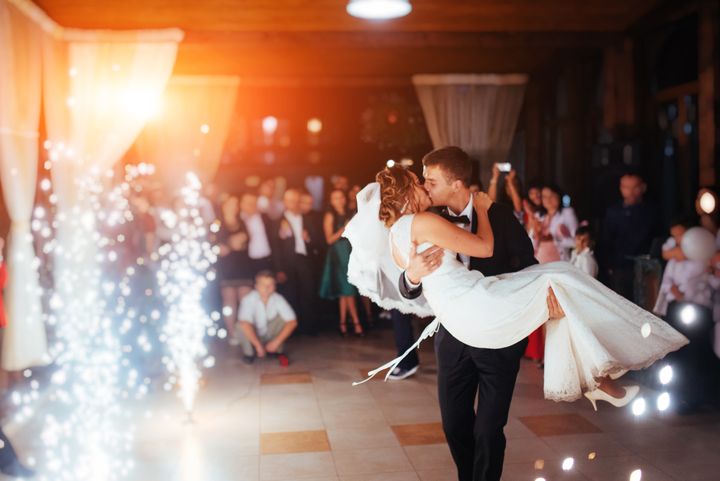 13) Pick a song for your father-daughter dance
Argh, this one is going to make me cry my eyes out. I'm every bit a daddy's girl and dad is going to cry, I know for a fact. But, imma try and be the goofball that I am and make him laugh instead. My dad almost always reminds me of Steve Martin from Father Of The Bride, not so extreme but just the underlying emotional sentiment.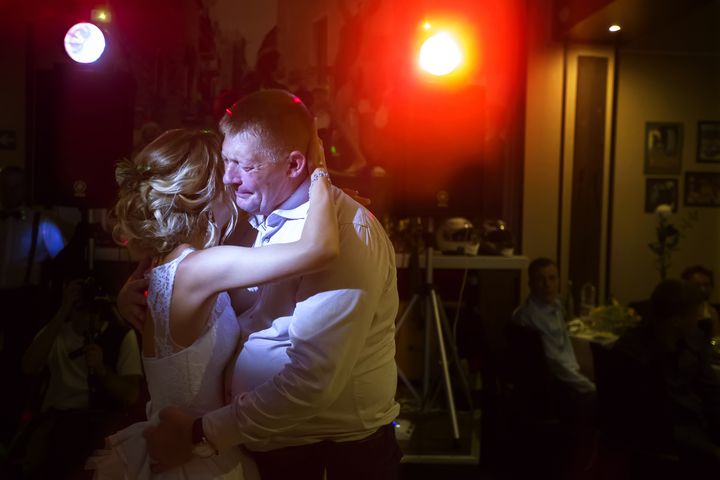 14) Wedding bands
Plain and simple gold wedding rings is what you need. You can get them inscribed on the inside if you want of course.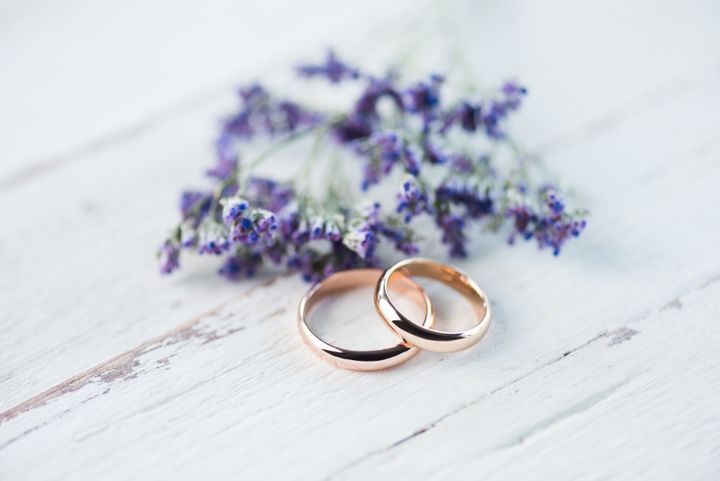 15) Find your wedding gown
Find a good seamstress and designer who will understand your needs and execute your vision. A wedding dress is sort of the make or break of the night and most brides are almost always stressed about this. I know I would be going crazy until this one gets crossed off my checklist.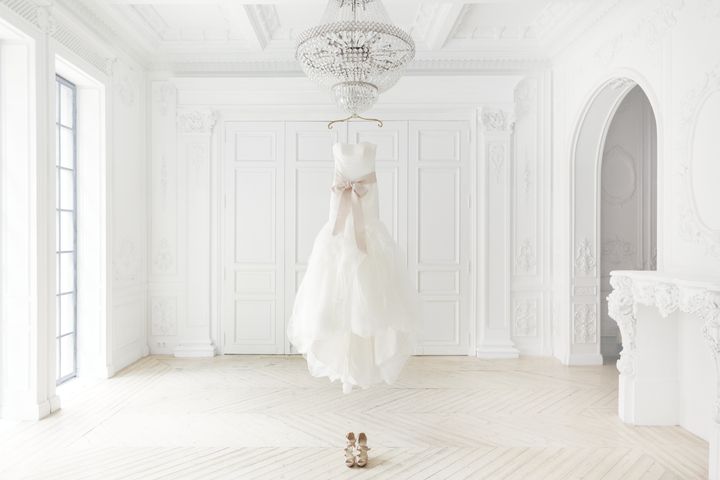 16) Get your veil
Traditionally, it was believed that the bride was susceptible to evil spirits and enchantment and hence the veil was used as a form of protection. But, the veil is also a sign of humility and respect before God, hence you will see some Catholics at church with their face and heads covered with a veil. Superstition has it that it is bad luck for the groom to see the bride prior to the wedding. Hence, you will find that Catholic brides and grooms spend the night before the wedding apart and don't speak to or see each other until the ceremony.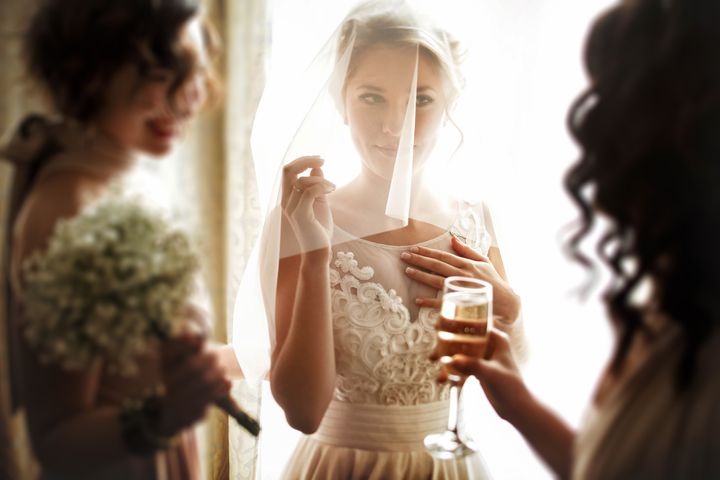 17) Bridal jacket or wrap
So, when you're getting married in church there are rules about no deep necklines and no shoulders showing. So it's best to carry a wrap or a jacket for the service. And once the mass is done you can toss it aside and dance the night away.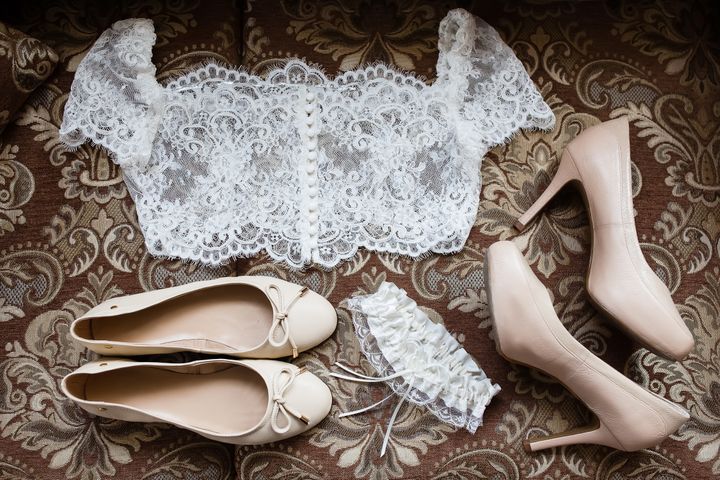 18) Help the groom pick his tux
You know as well as I do that your man is going to need your help. Make sure you help him stay true to his vibe and not push to fit your ideal. Yes, give him your suggestions and tell him the truth but don't force him.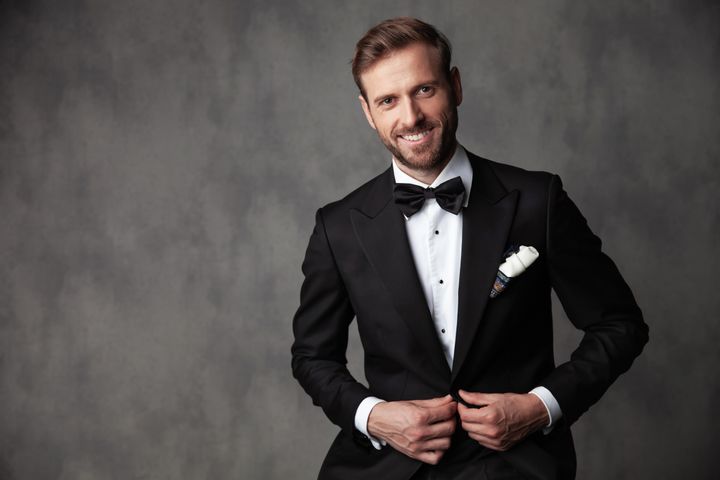 19) Bridesmaids and groomsmen's outfits
Once your theme is in place you can pick out the outfits and colours for your bridesmaids. Make sure you run the patterns by them to see what they would like. Alternatively, give them a budget to stick with and let them go out and buy what they like based on your theme. Another option would be to find a tailor that can stitch all their clothes if you're a stickler for uniformity.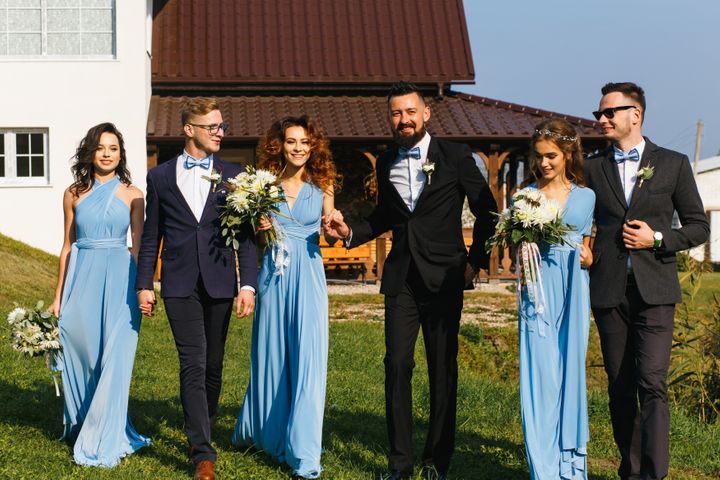 20) Bridal bouquet
Find a florist who understands your needs and gives you exactly you what you want from your bouquet. There's an old tradition where the bride throws her bouquet into a circle full of single women. She's blindfolded and then throws the bouquet. The lady who catches it is said to be the next in line to be married. I'll tell you something I've been catching that bouquet since I was 13. I'm 31 now, so don't get your hopes up. Also, let your florist know that you need supporting bouquets for your bridesmaids and boutonnières for your groomsmen. You might need wreaths and corsages for your flower girls. This completely depends on your needs.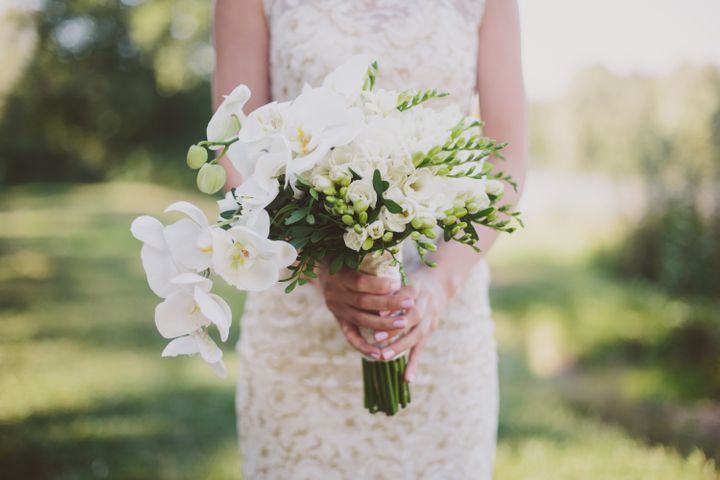 21) Find a ring pillow
Your ring bearer will walk down the aisle with the wedding bands that are mostly carried on a wedding pillow. These are super cute items to DIY and a fun activity to do with your mums.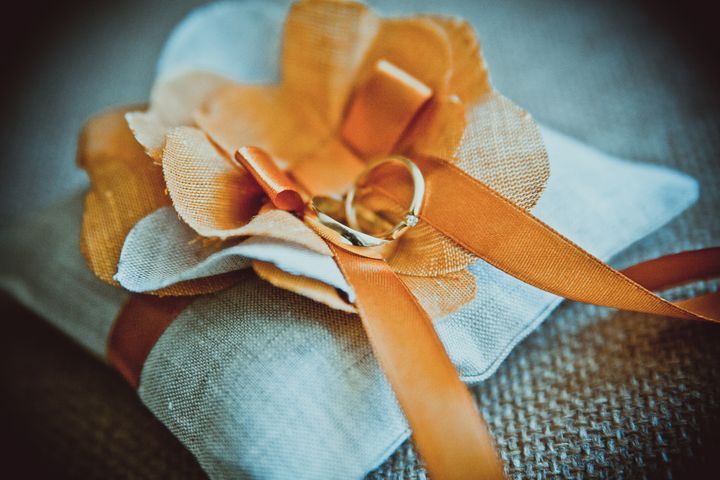 22) Get your something old, something new, something borrowed and something blue
This is quite a traditional one on the checklist and also a fun addition. I grew up hearing my mum remind all my cousins on their wedding day about this lil tradition. They're usually small tokens of love from your friends or family. Something old is just a way to keep continuity and most likely given by the bride's mother. Then there's Something new that offers optimism of the future. Something borrowed is to bring good luck cause it is generally borrowed from a happily married friend or relative. And lastly, Something blue was originally meant to ward off the evil eye and the colour blue stands for love, purity and fidelity—key qualities to make a happy marriage.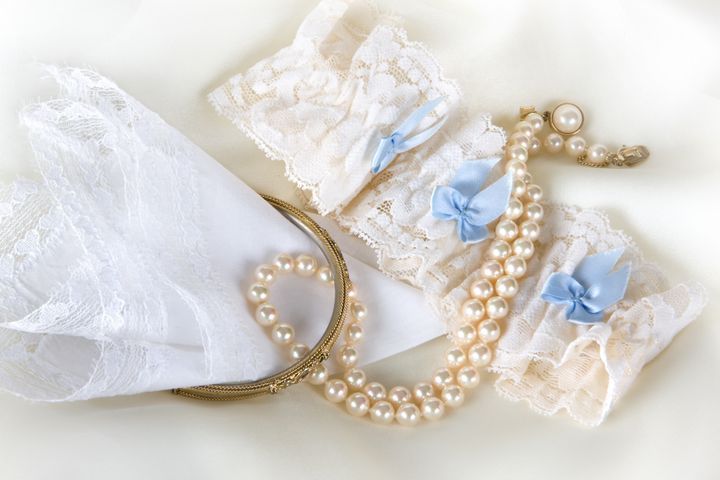 23) Guest-list
I would like a very small and personal wedding, so I would be savage when making this guest-list. Not in a way that offends or should offend anyone. But weddings are personal and sometimes you just want those few important people that really count. I would definitely have a seating chart because I'd want my closest friends and family right beside me. Make sure you have an easel that has the table numbers for your guests to find their seats. Affix place-cards for their names as it is also a fun and personal way to make your guests feel welcomed. They also dress up a table quite beautifully.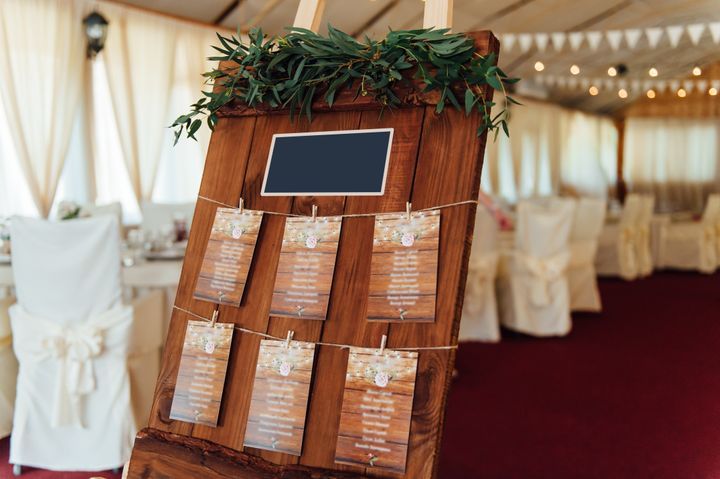 25) Church decorations
Remember this is a very important part of the checklist. You don't want your guests to enter a barren church, of course, churches by themselves are very beautiful but they still need some decor. Maybe an aisle runner, some flowers on the church pews and some additional flower decorations would be adequate and just enough for a mass.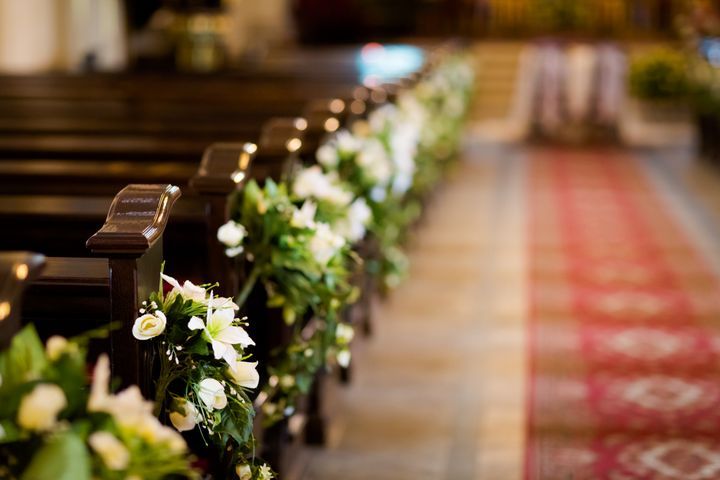 26) Wedding favors
At Catholic weddings, they get added as table centrepieces. Most times it's a candle or a small curio. Make it simple and personal and something that will be of use to people and not yet another item for them to toss.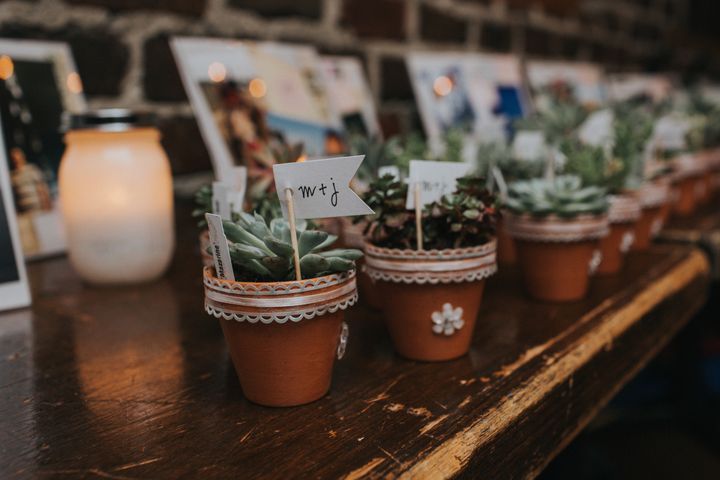 27) Wedding welcome sign
You obviously want people to know their walking into the right location. Often, I'm confused or lost and just bad at directions, but signage will help take care of that.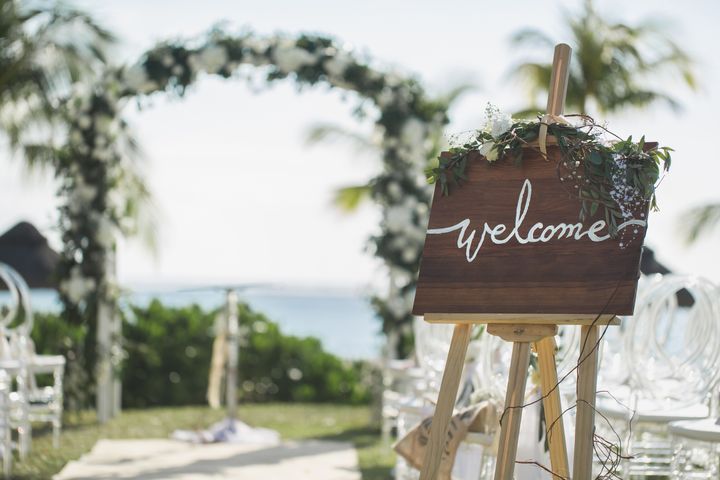 28) Wedding programs
This is not a necessity, if you're conscious of the way you spend and use paper then this one can be avoided. But if you're traditional and insist on having this then go for it. This pretty much covers the flow of events and how and what the mass will contain, in terms of readings from the bible and hymns etc.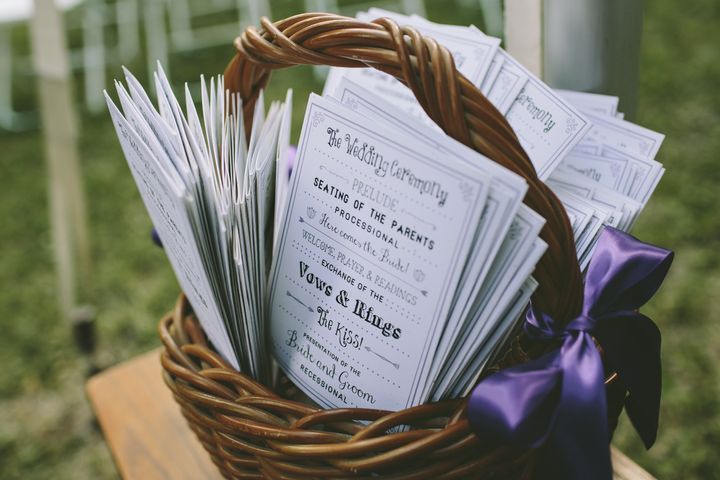 29) Confetti
This is such a traditional must-have and get's thrown on the bride and groom when they enter the location and especially during the bridal march. Another option people use is crazy string and spray-on snow which is also fun. Here's a hack that is also helpful to the environment: Clip holes in dried up leaves, collect them and use as confetti. Cute and conscious, amirite?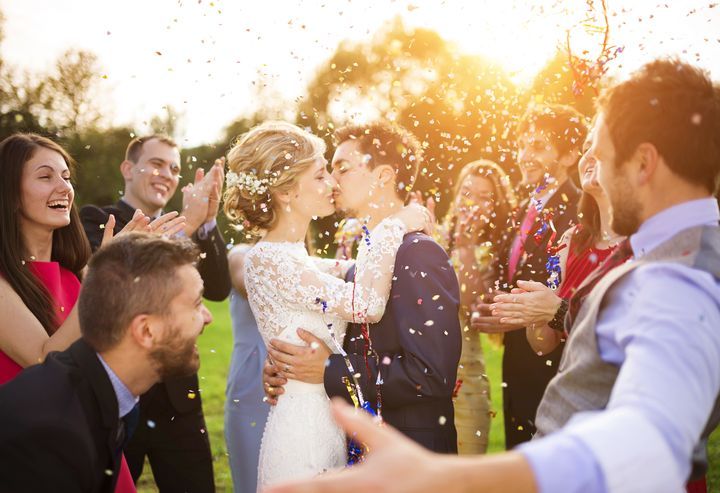 30) Toasting flutes
I love the idea of personalised flutes, I'd definitely have the Mr & Mrs flutes to sip champagne or wine from. Traditionally, we drink wine but you can add what you prefer. Make sure to drink up cause you are not going to get enough time to eat or drink between greeting your guests.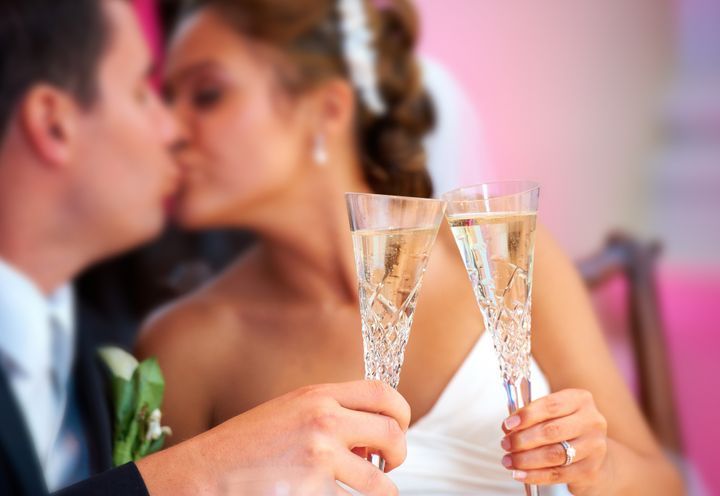 31) Guest book
I've never been materialistic not that there's anything wrong with being that way. I just prefer reading sweet and heart-warming messages from my friends and family. I'd cherish that over any physical gift. That being said, gifts in the form of money are always the best. I kid, of course.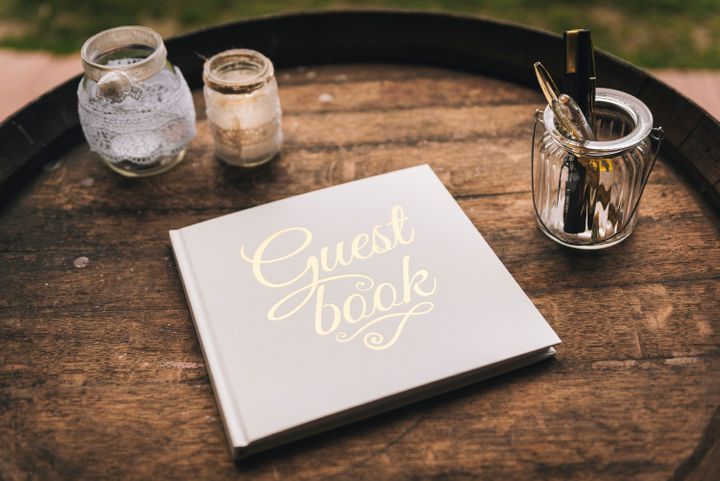 32) Gifts for the bride and grooms parents
I'd want my future husband's parents to know that they've raised a wonderful man. A man with a voice and a man who stands by me when the going gets tough. I would look for special presents that would reflect these emotions and add a lil note telling them that as well. This is such an important aspect of the checklist. I know it would reinforce their faith in your relationship too especially on the wedding day when emotions are running high.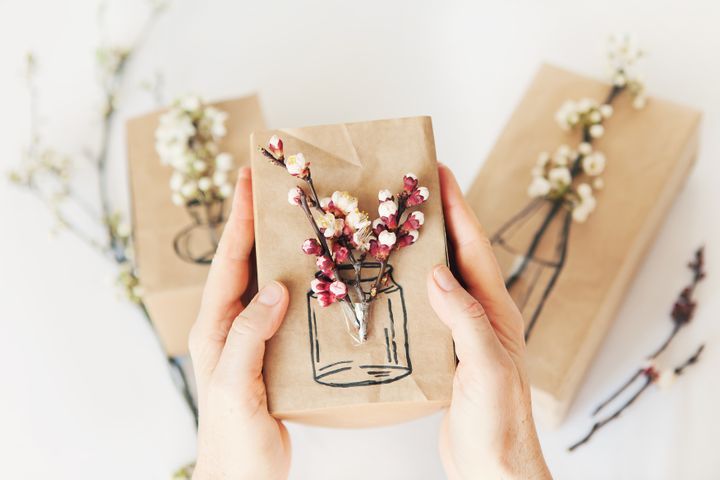 33) Gifts for Bridal Party
A token of appreciation of all your family and friends that have taken the time out to prioritise your big day. Please acknowledge that weddings are tough on everyone and even your guests will be spending their money to be part of your day. Treat them with kindness and respect and make sure they know how special they are to you with these gifts.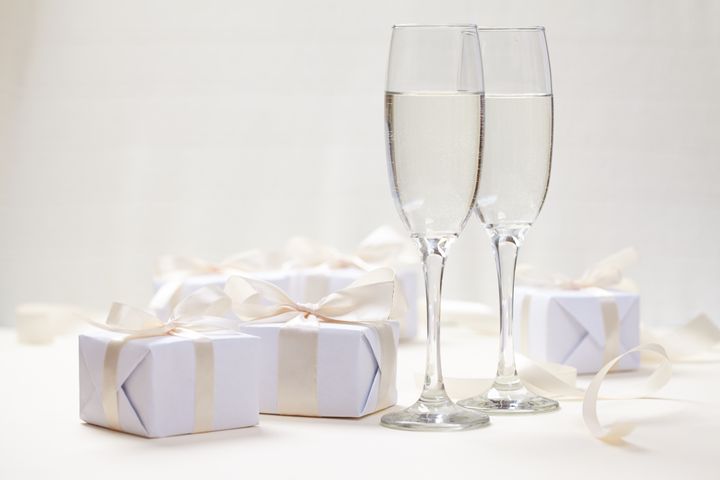 34) Gift exchange between the bride and groom
This is my favourite part of my checklist, I would love to wake up on the day of my wedding to a letter, a keepsake from my best friend. Nothing would make me happier. I'm emo like that.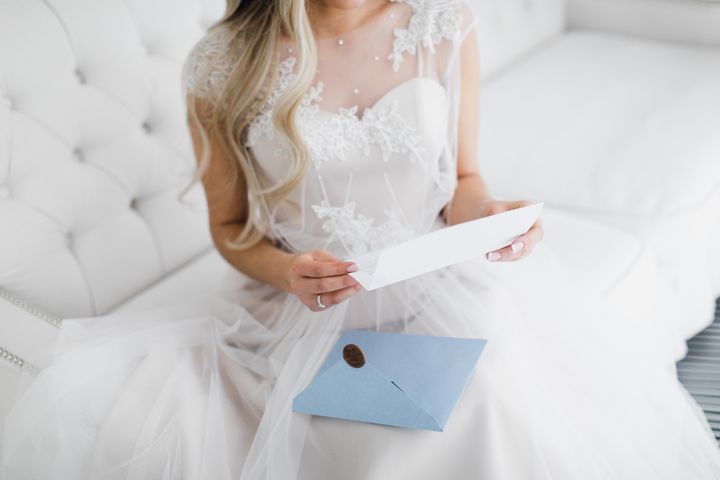 If you feel like there are more things that should get added to this list then definitely let me know in the comments below. Also, don't forget that you will be dancing to some crazy-ass tunes at a Catholic function, for e.g. Maria Pita Che and the likes of Ya-Ya Maya Ya for sure.
Be sure to follow @missmalinifashion on Instagram for more updates.