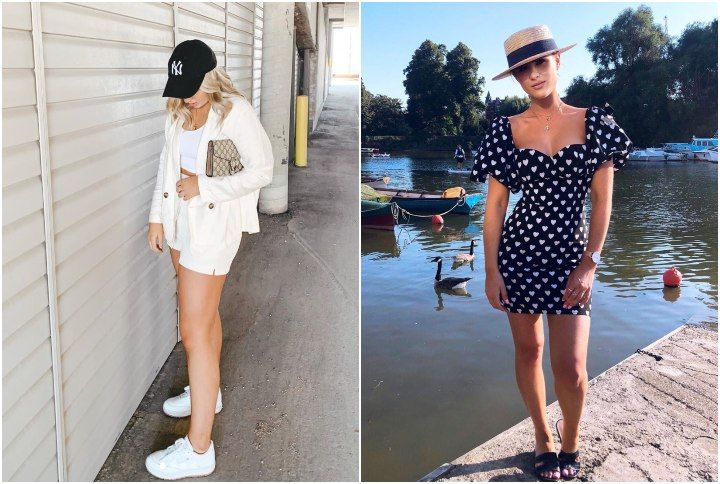 I truly feel hats are an underrated accessory and sometimes get a bad rap! Not only are they useful all year round but also can help enhance your style, giving your outfit that much-needed finishing touch. There is such a huge variety of hats available at our disposal that I understand it can be intimidating to find and choose a style that works best. The key is to start experimenting and trying some of them out from time to time and honestly, it isn't as scary when you have a few tips to help find the right one for you.
A stylish hat, aside from its practical use of hiding from the sun or covering up a bad hair day, isn't as difficult to style or add to your existing wardrobe as you might think. They can add class and be an amazing way to express yourself or even make a statement! We've listed the most popular hat options that are perfect for summer but first, we've pointed out the following tips to keep in mind when finding the right fit for yourself in-store or online.
Measure the circumference of your head to figure out your hat size.
Keep in mind the proportions of the hat in regard to your face shape.
Think about when and where you would style this hat for and its purpose. For example, daily errands, the beach, concerts, or a special event.
Keep your personal style in mind and select a hat that goes best with your existing outfits.
Keep scrolling to check our favourite stylish hats for the summer season:
1. Classic Baseball Caps
The modern baseball cap is not the old dad hat anymore. It has slowly become a more popular piece and it ushered in with the athleisure movement. Available in a variety of styles, structures, and chic designs, there's a type to suit almost any aesthetic. You can style these hats with anything from dresses to oversized suits and even your chic LBD. Pair this item with your everyday outfits and let your hair down to frame your face for a flattering look that gives you a cooler yet tougher vibe!
2. The Boater
This summer hat originally got its name in the late 18th century when it was popular with the men rowers. Over the years it has developed into a universal style for both men and women. It's a stiffer hat so try to angle it more sideways for a flattering look. The great thing about the boater is that it adds a bit of an androgynous element to your otherwise super feminine outfit. For a more French vibe, you can style this hat with a cute striped top that will give you a more modern Parisian flair that's cute and flirty!
3. Panama Style
You might have seen this hat hundreds of times on your favourite celebrity and not even known it. It's one of the most popular styles among celebs and for a good reason. It's one of the most versatile hats out there! Almost anything pairs really well with this— go from simple shirts or jeans to floaty dresses at the beach! Invest in a quality one with the classic short brim and this elegant accessory will last you forever.
4.Wide-Brimmed Sun Hats
The wide-brim sun hats are a holiday must-have! Perfect for your vacation getaway, it's a hat that completes your cute summer outfit and looks great in photos, but most importantly protects you from the sun. Opt for straw versions and lighter fabrics like cotton mesh that are super breathable, so you won't get too heated in the sun. This is a hat I would be surprised if most of us don't already have in our closets.
https://www.instagram.com/p/B9HidFwDuYZ/
5. Bucket Hats
Associated mostly with nostalgia, the bucket hat has had a return and been around consistently for a few seasons.  This trend is going nowhere soon with celebs and fashionistas embracing it wholeheartedly! These hats low key go well with your daily casual outfits, at the pool, or even if you want to go a bit more grunge and embrace the whole '90s vibe altogether. Play around with a variety of different colours, textures, and patterns while keeping it cool this summer. Pair it with a shirt dress and belt for an effortless breezy summery look.
https://www.instagram.com/p/B_FwXNjjDDD/
Which hat are you most excited about trying out this summer? Let us know in the comments below!