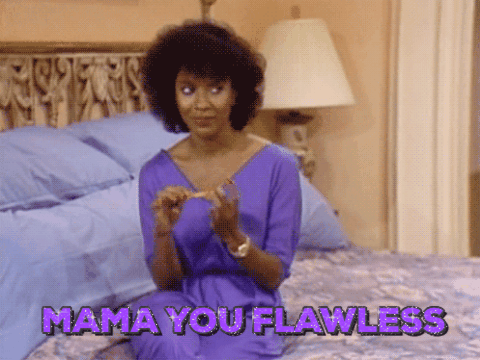 It's crazy to think that the moments you spent with your mom when you were a child really help build the foundation for who and what you are today. I vividly remember sitting at my (many) doctors appointments and flipping through a Vogue or an Elle18 magazine with my mom. She would always pause on the fashion and beauty section and show me these pretty models with their perfectly permed hair and what the "IT" accessory was. And as I'd watch her read with so much focus, I'd often wonder if what she was reading would ever interest me when I grew up. Little did I know, the fashion and beauty followed… And to this day, my mom's still someone I look up to for anything and everything.
This Mother's Day, I asked a few of our beloved celebrity makeup artists to share their cherished beauty memory and the first-ever makeup product they stole from their moms!
Namrata Soni
The first makeup item I took from my mom was her YSL blush palette. My mom always had tbe best makeup. And I grew sitting on her bed watching her get ready when she used to go out, fascinated with the whole process.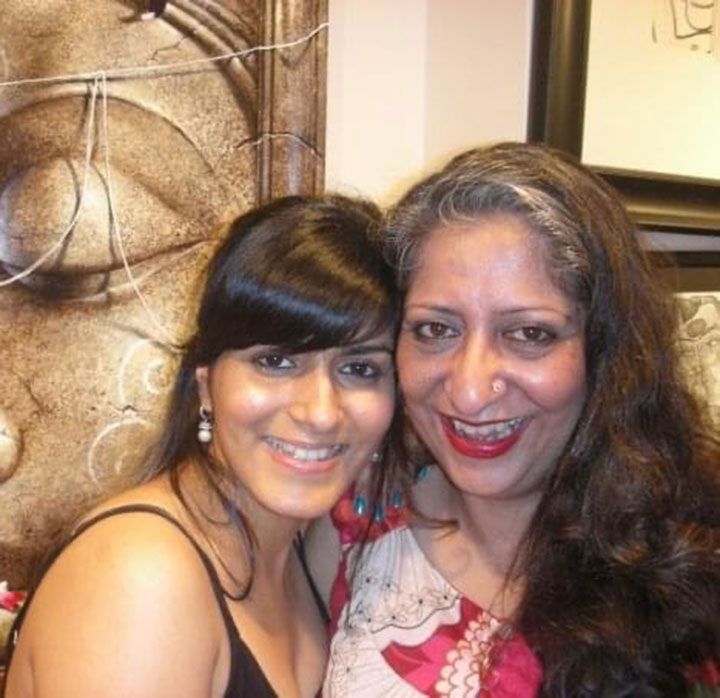 Mehak Oberoi
What I clearly remember as a child in the '90s, is that my mother used to wear these really dark brown, chocolate brown, maroonish-brown lipsticks which always caught my attention. I used to sneak into the bathroom with her lipsticks and try them on my lips, cheeks & eyelids, the same way she used to apply her makeup. And I guess, I picked up that one product make up hack quite soon in my life, I still use it so many times and it's the handiest make up routine ever!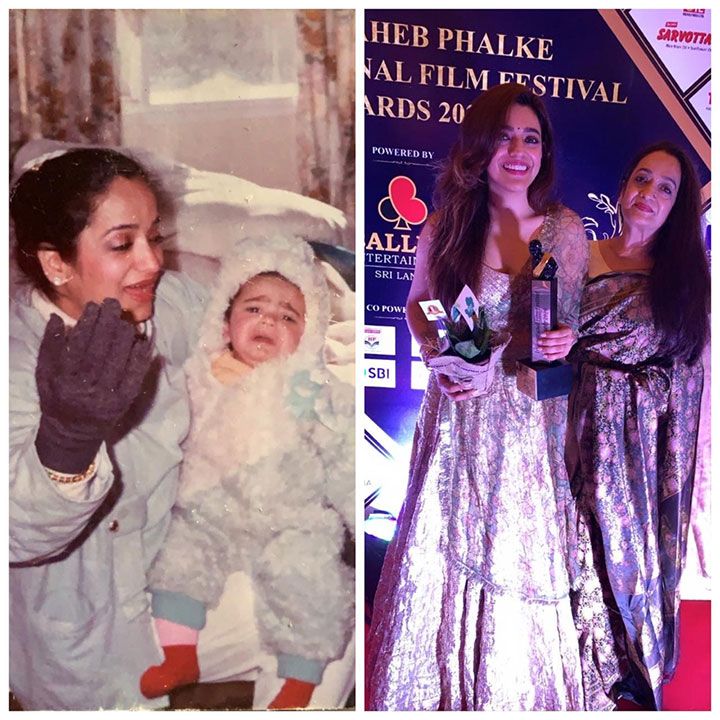 Arti Nayar
The first makeup product I stole from my mom would have to be her lipstick. She would mix two-three colours to get that perfect shade and I couldn't wait to try it. I would always watch her when she would do her makeup and then once she left I would try a few things and lipstick seemed like the easiest to apply at that time.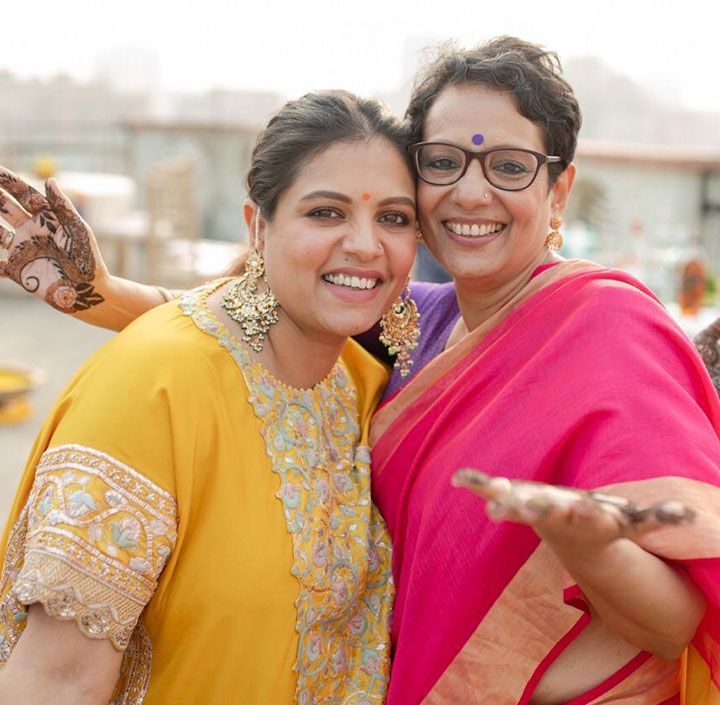 Elton J. Fernandez
My mother playfully accused me of stealing her lipstick which I never did. She found it later someplace shed left it. But I used to steal her retro sunglasses and wear her heeled shoes and walk around like a memsahib with her handbag around my elbow. As for a memory attached to her, my mother was always superbly groomed in beautiful sarees or empowered pants, gorgeous hair, arched eyebrows and perfectly painted red lip stain on thin lips that were considered the most beautiful kind in those days. She was strong, opinionated, beautiful, empathetic and kind—the perfect role model for a budding artist.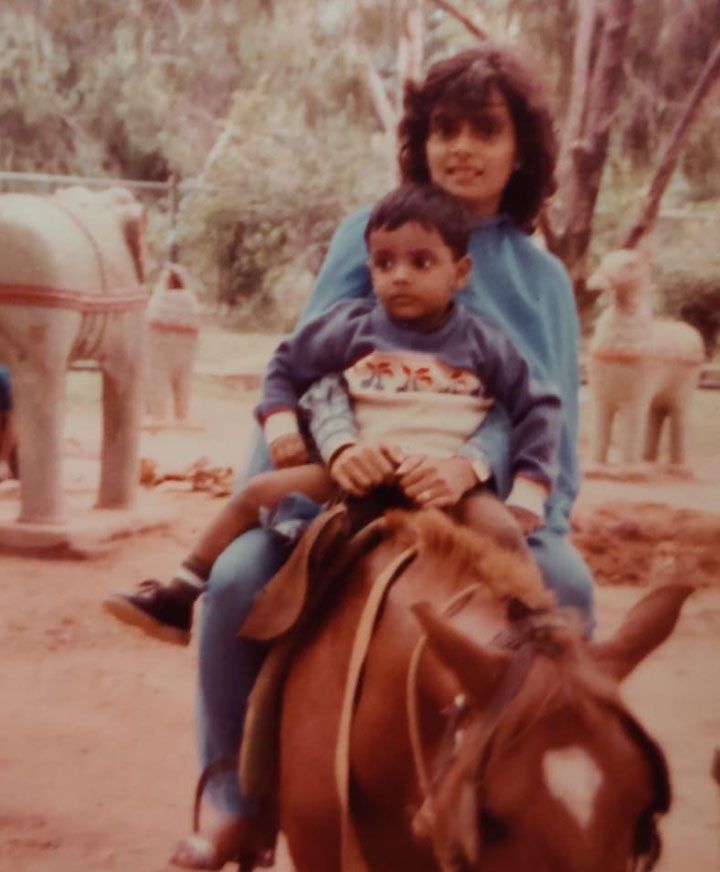 Shraddha Naik
I remember my mom getting ready at 7 am every day to go to work, she used to wear these beautiful sarees, matching bindis and a bright lipstick. I guess my love for makeup started from there. My sister and I weren't allowed to put on any makeup except for our birthdays. More than my sister, I used to look forward to that one day in the year when I could wear mommy's bright red lipstick. I still remember the brand, it was Lakmé!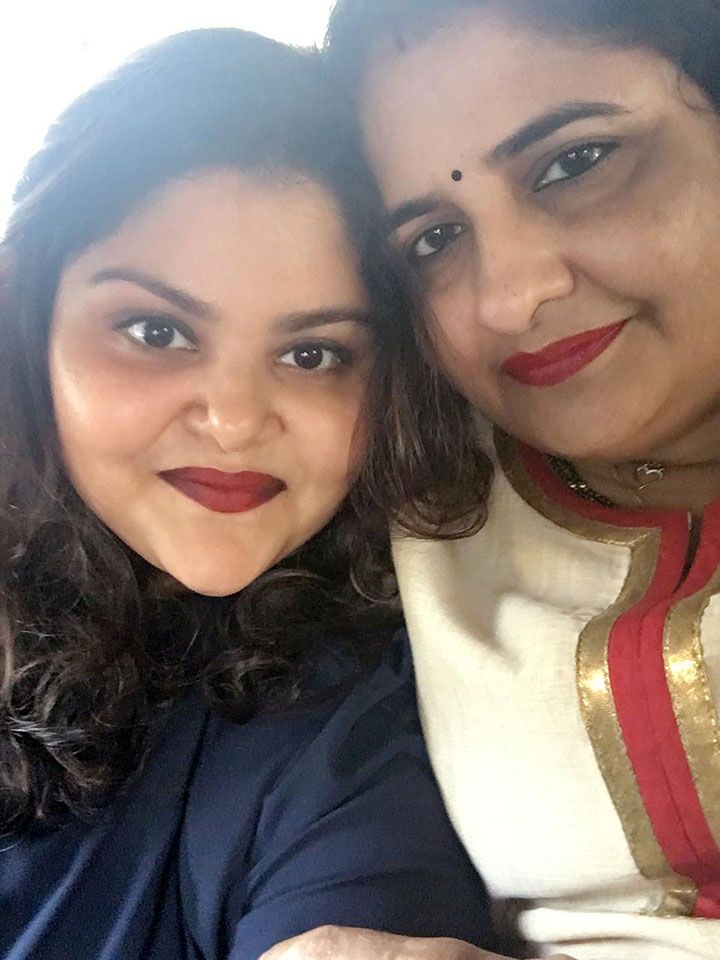 Natasha Moor
Easy, lipstick! From both my grandma and my mom which is actually one of the reasons I decided to start my range with lipsticks! I realised that no matter who it was, whatever age, the one item a woman had was lipstick, whether she liked wearing makeup or not. Mom and I are very close and I remember when my parents got divorced, I was 10 years old and I did my moms makeup and said, "Mom, go out and look hot!"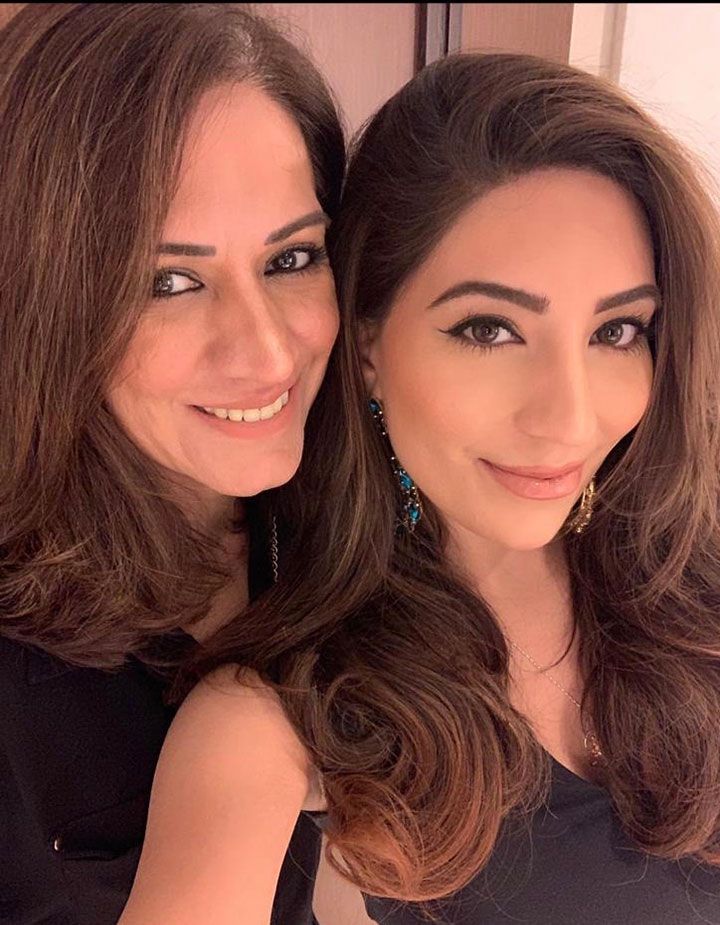 Pompy Hans
As a child my mother would drag me everywhere and I liked giving her company, be it a visit to the salon, beauty stores or neighbourhood kirana market.
I was always fascinated with what she wore, be it the fabric she chose or the lipstick she wore. I remember once she had gotten ready and stepped out, and I had gone back to her dressing table and peeked into her small vanity kit, inquisitive to know what lipstick she had worn. It was the Lakmé lip colour, shade 555. I had sneaked it into my room, I was very sure that, that was the shade I would use on my stars if I ever actually pursued my dream of makeup and styling.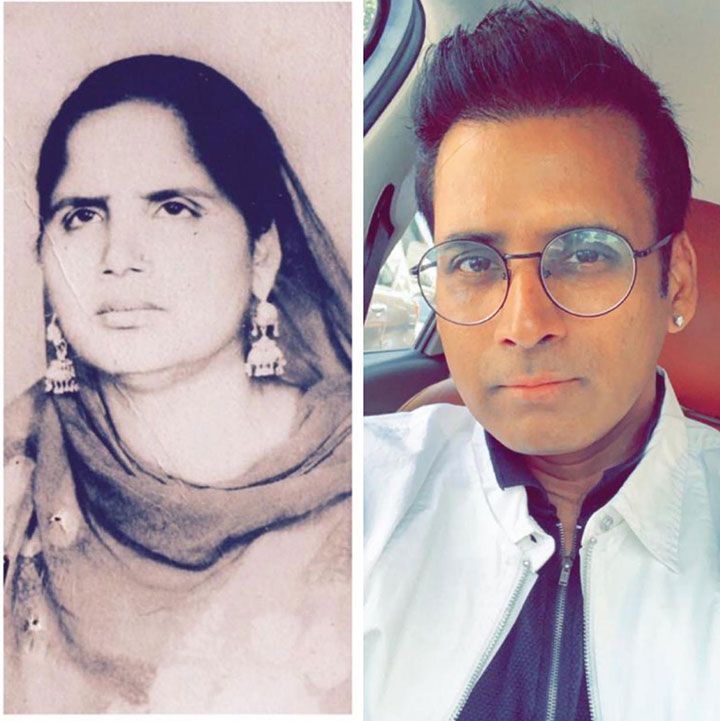 Sandhya Shekar
The first product I stole from my mom was lipstick. She had a beautiful collection of lipsticks, about 10 or 12 different shades. She also had a tray, the kind you'd see at a display in many of the stores right now. I don't know where she found that tray but she used to always place her lipsticks so beautifully on that. One of the lipsticks was this beautiful colour… Like a balmy orange—the kind that you'd get with a Dior lipstick now. I used to use that a lot, I was obsessed with that colour. I would put it on as a blush on my cheeks and as a shadow for my lids when my mom wasn't around. And I didn't realise you had to wind the lipstick down to shut it and I ended up messing a lot of her lipsticks like that. I got yelled at pretty bad for it.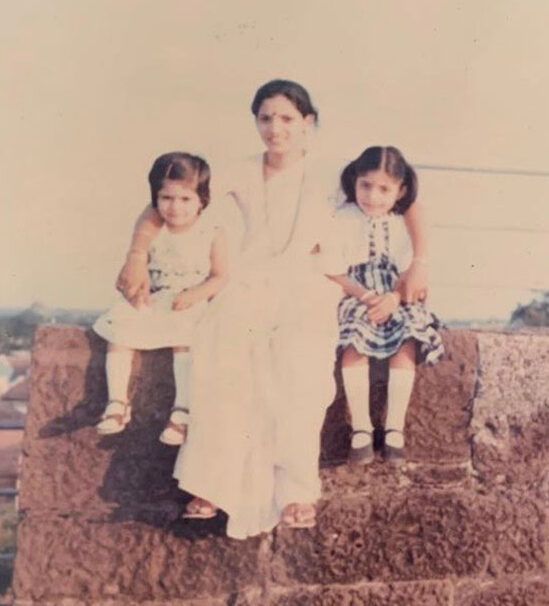 Seems like we've learnt a lot from our mamas and we're so lucky to have them in our lives!
So, go give your mama a big, tight hug and kiss—even if it over a Zoom call 🙂