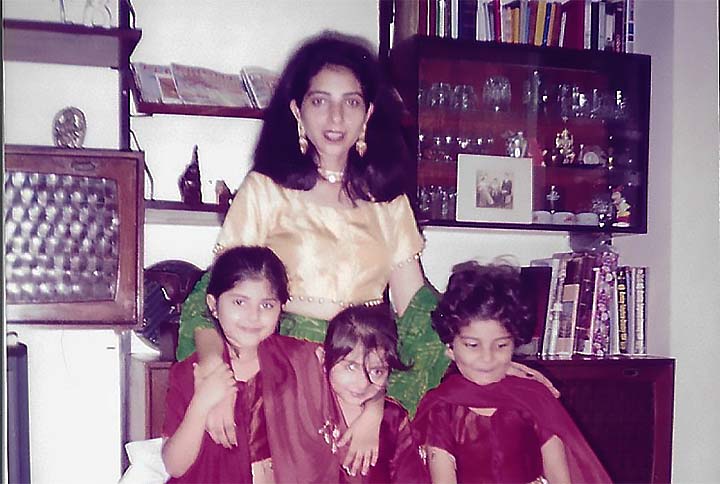 As a child, most of us at some time or another have stopped and watched in awe as our mothers got ready for the day. How she applied her kajal expertly or stepped into her heels for special occasions. I just wanted to be like her and like most girls at a young age, I would carry her handbag, put on her sunglasses and slip into her too-big shoes trying to copy her. My mom wouldn't consider herself as being fashion-forward but has a great sense with simple classics which influenced my style greatly.
One key thing my mom never did was step out in sweatpants for anything. I'm all for athleisure wear but it was one thing I have never really been able to shake off to this day. I still step out in jeans or trousers just to go to the grocery store across my apartment but never in sweats.
Growing up it was obvious I had a very different sense of style as compared to my mother's simple, classic look—don't get me about my teenage punk phase. But that didn't stop me from sneaking in to borrow a blouse or a shirt. TBH I still do this on the daily! Since my mother and I are relatively similar in size we now have rotating closets. I borrow from her and she borrows from me. While my whole vibe is more laid back there are just some beautiful classic pieces she owns that I would steal and style up in a heartbeat.
Keep scrolling to check out the key items I would grab from my mother's closet:
1. Shoulder Bag
One of my mother's favourite possessions is this gorgeous red Gucci shoulder bag she bought many years ago. This was the first official designer bag she bought to treat herself on her birthday. I truly expected her to get a more neutral shade and she really surprised me with the bold red choice.  Neither my sister nor I am allowed to borrow this without getting a lecture on how to take care of quality items that cost a lot of money. This is a great bright piece that subtly creates a statement with its colour. It really pairs well and pops with my more laid-back outfits or for a brunch date with the ladies.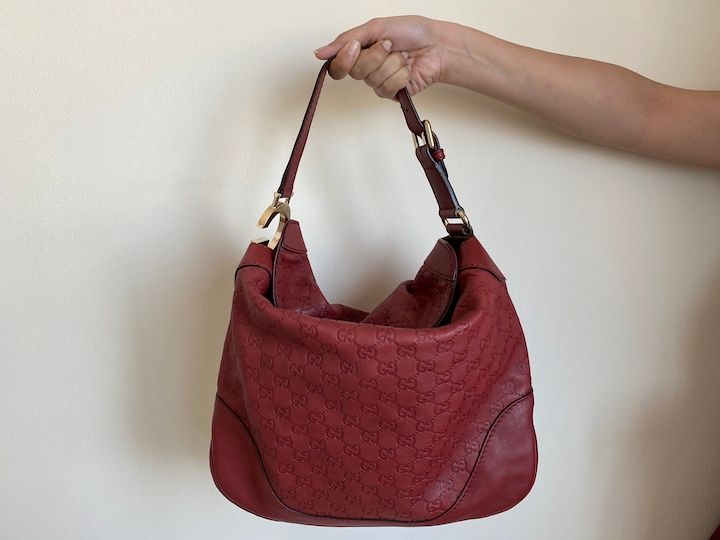 2. Bandhani Silk Ghagra
While my mom doesn't have a closet filled with designer clothing, I really appreciate her style. Her current clothing is much more basic and functional for every day but she always shines when it comes to traditional Indian wear. She looks gorgeous in them and has an uncanny ability to pick out beautiful outfits that stand the test of time. Where do I even begin to borrow just one? I'll be honest and let you know I always end up borrowing my mother's Churidars, Salwars, Sarees, etc on special occasions.
But if there's only one piece I could steal it would be her gold and green Bandhani silk Ghagra. It's a lovely vintage piece that is wonderfully preserved and has this understated elegance. I remember as a child, my sister and I loved it so much on her that she made us both similar matching outfits that we all wore for Diwali one year.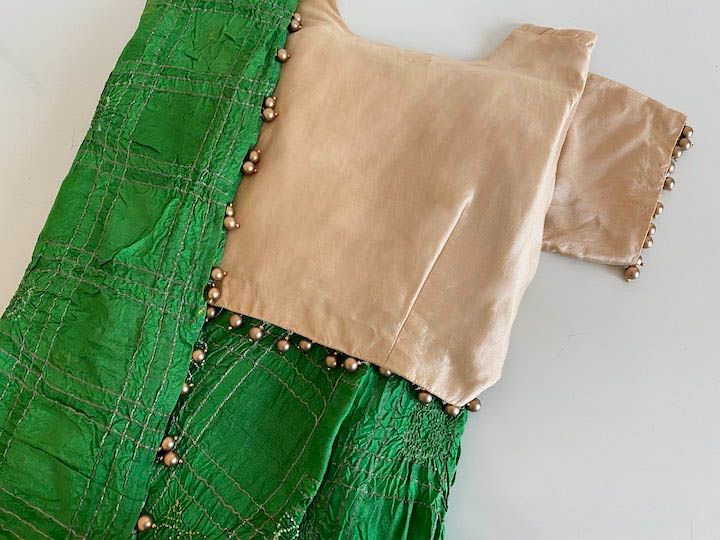 3. Pearl Earrings
This truly is my favourite item on this list. It's strange how pearls have a reputation for being suitable for more mature women when they're so versatile and pretty. I'm not much of a jewellery person but the simple clean elegance of this item really speaks to me. I love how the pearl isn't your standard off-white shade but a lovely dark grey that makes it more unique. It's another accessory that goes great with almost anything and just elevates any outfit. Another memory that comes to mind is that one time when my mother graciously lent it to me for my school's graduation prom dance. It was the cherry on top that matched my dark grey dress perfectly. I got so many compliments that night!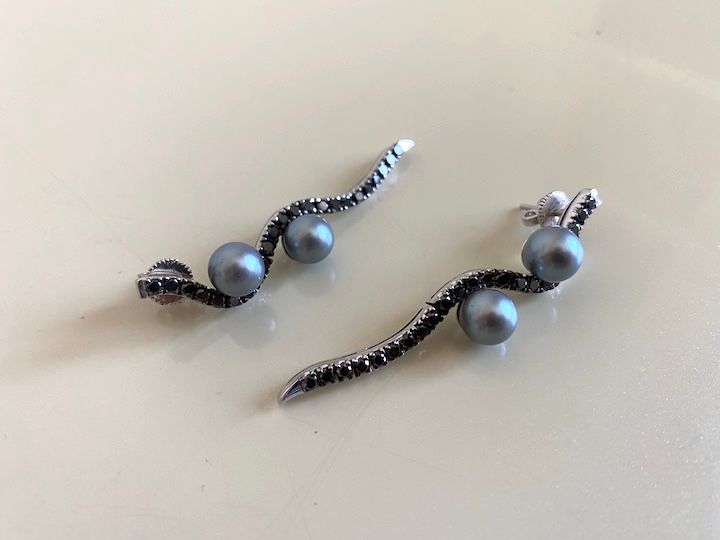 4. A Rotary Watch
Another classic, this Cartier rotary watch is a special elegant piece I really enjoy. A watch I feel has been an underrated accessory in recent years. I personally was never into watches much—where is the need thanks to mobile phones? However, this timeless piece is a great way to introduce some understated elegance and class to your outfits especially if you're a minimalist. It looks great with more laid-back outfits, workpieces and even more formal looks. A quality piece, that when well taken care of has lasted more than a decade in my mother's wardrobe.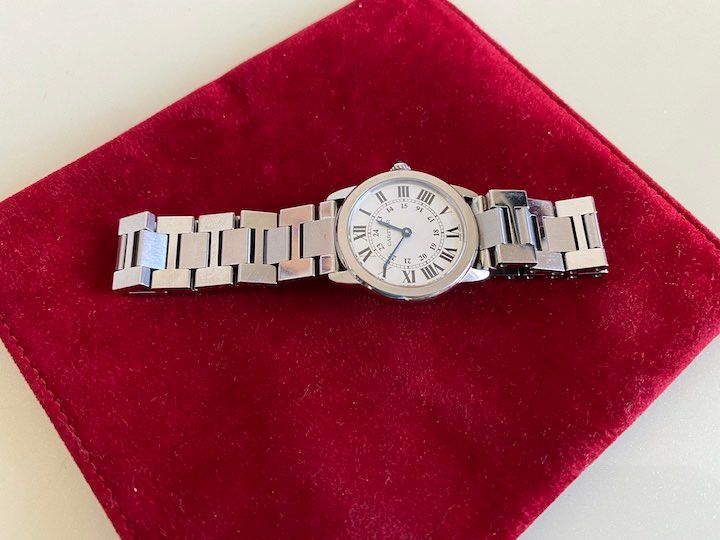 What would you steal or borrow from your mother's closet? Let us know in the comments below.
Don't forget to follow @missmalinifashion for all the latest style updates!