6 Bakers & Chefs You Need To Follow On Instagram Right Now
Nelly Wadia , 15 May 2020
I think I've always loved cooking and baking ever since I was a child. I enjoy that you can take different ingredients that taste like something else only to create something else all-together. You know that epiphany that Remy the rat, in Ratatouille has? Where he mixes ingredients and has an explosion of flavours in his mouth? That image goes through my mind over and over. I imagine that is how a bakers mind works too. Safe to say I'm a foodie and it always surprises me when someone says they aren't. How can you not like to eat good food? Shocking!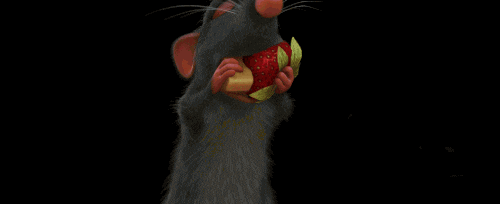 Ever since the lockdown began I've had this itch I needed to scratch. I needed to bake something and my colleague Alisha Fernandes is also a massive foodie. She mentioned an Instagram account, in the context of work. And I decided to check it out, I walked right into a bakers paradise. No time like the present they say and with this glorious lockdown at hand, I have the luxury of time. Time to bake anything I want. I quickly looked up a few other accounts and saved recipes that I had to try. As always, I curated a list of goodies that I can't wait to make. I did bake a batch of fudgy brownies the other day and they were so good. Yea ok! I am tooting my horn here. Let me enjoy this quarantine bliss while it lasts.
Here's a list of my favourite bakers to follow on Instagram:
1) Shivesh Bhatia
Listen he's only 24 and I already envy his kitchen skills. He's a self-taught baker and food blogger and has an insane amount of followers on Instagram. I like that his recipes are easy to achieve, easy on my pocket. His sweet and friendly disposition makes him a delight to watch. I am dying to make and eat this Parle-G Cake, doesn't it look delish? His YouTube channel called Bake with Shivesh has more such fun recipes and experiments.
2) Heena Punwani
Heena's Instagram is the most aesthetically pleasing. Remember the account I talked about in the introduction? It's her account, I love her stories so much. Her very detailed mise en scène shots of the ingredients for the upcoming recipe, make my day. This delicious looking Marie-Hélène Apple Cake is going to be the apple of my eye. Can't wait to try this buttery goodness. I really like her Insta handle tag too and can't stop won't stop calling her Tiffin Tales. Apart from her role on social media, she is also the Executive Pastry Chef at The Bombay Canteen.
3) Devika Manjrekar
I actually found Devika through a friend of mine who raved about her cupcakes. Obviously, I swiftly looked her up. I thoroughly enjoy her quirky ain't stories and very real and enlightening rants about the culinary universe. Everything she makes looks super tasty and experimental. I'd love to visit one of her popups just to tell her I think she's super cool. She always shares helpful cooking tips and how-tos on her Instagram. But what I'm most keen to make is her yummy Brownie recipe.
4) Neha Sethi
I have been obsessed with Sweetish House Mafia for the longest time. Every time I experience a sweet tooth it means it's time to get me a nice yummy treat. My favourite is the Nutella Sea Salt Cookie from them. And just look at this giant cookie, isn't this making you want to rush to the kitchen and begin baking? I'm so glad they've been sharing recipes with noob bakers like me. Can't wait to make a gargantuan cookie, stay tuned my Instagram followers for it shall be posted to my stories, DUH!
5) Pooja Dhingra
Pooja is probably one of the most well-known bakers and chefs out there. She's built up her business from scratch. In fact, a very close friend of mine always boasts of how hard-working and talented this young chef is. Owner of the Le 15 chain in Mumbai, she popularised macaroons. Her Instagram is fun and clearly represents her vibe and genius skills. Since Banana Bread is the dessert to bake during this lockdown I think I might try my hand at her recipe. Like if you haven't baked banana bread during the 2020 lockdown, did you even experience quarantine?
6) Niti Mayer
Niti is the sister of my ex-colleague Isha, so it's no surprise that I found out about her through my colleagues Insta stories. When I checked out her Instagram page, I realised she's a lawyer who makes these beautiful delicious baked goodies. What I enjoy even more is when bakers are willing to share their recipes with the world. I mean goodness is meant to be shared, amirite? Take a look at her aesthetically curated page and I was most enchanted by Marble Cake with Roasted Hazelnut And Chocolate Ganache. Might give this one a try for sure.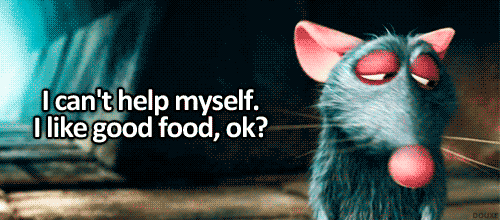 Are you following these bakers and chefs on Instagram already? Let me know in the comments below.
And don't forget to follow @missmalinilifestyle for more interesting updates.