When it comes to fashion weeks, I share a love-hate relationship with them. The only reason to really hate them is for how exhausting they are. But the energy, glamour and the experience they bring with them is something I always look forward to. Now with 2020's agenda being set in motion (the lockdown), we're not quite sure what the future of fashion weeks hold for the year. However, it's never an odd time to revisit the previous seasons to refresh our fashion memories. Recently, one of India's biggest fashion weeks—Lakmé Fashion Week SR'2020 took place. The #5DaysOfFashion left no dearth in the variety of trends brought to the ramp. Some budding and some well-established designers showcased their collections, and all in all, it was definitely the fashion event of the year!
While a number of trends caught our glimpse, the one style that really stood out for us was the unique take on the saree blouse. The 6-yard staple constantly undergoes a myriad of revamps, and now the blouse has joined the bandwagon too. Think peplum jackets, exaggerated ruffles, halter necks in fine ropes to boxy blouses, poncho-like overcoats and dramatically long sleeves. As a lover of the humble saree, these quirky twists to the saree blouse have made their way into my fashion mood board.
Scroll ahead for 8 unique styles you should bookmark for the next time you want to make a saree statement with your blouse:
1. House of 3 x Tantajo
I absolutely love how the exaggerated ruffled collar of the blazer and the hems of its sleeves accentuate the otherwise simple saree.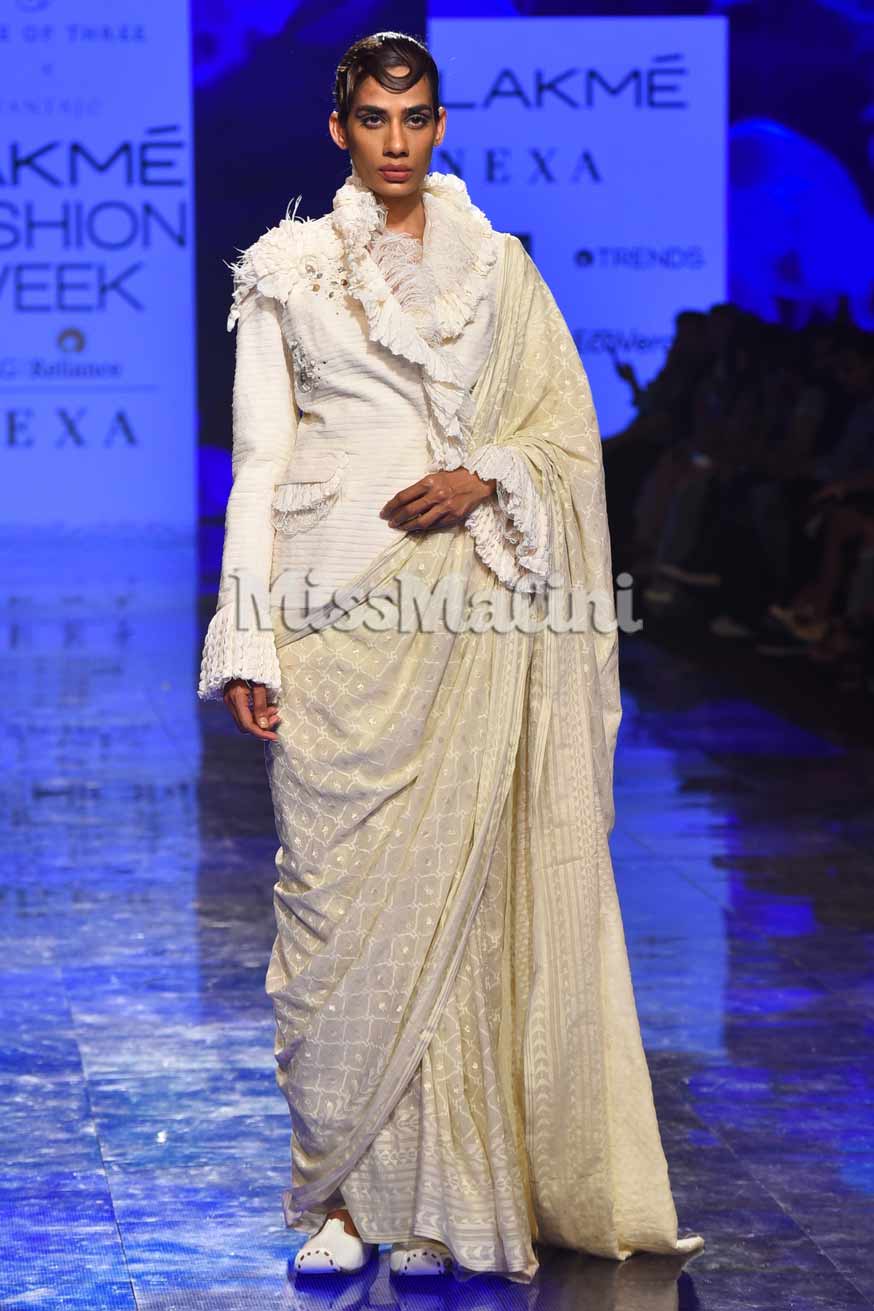 2. Pooja Shroff
I can foresee myself feeling fashionably powerful in this boxy blouse with those sharp and structured shoulders! What do you think?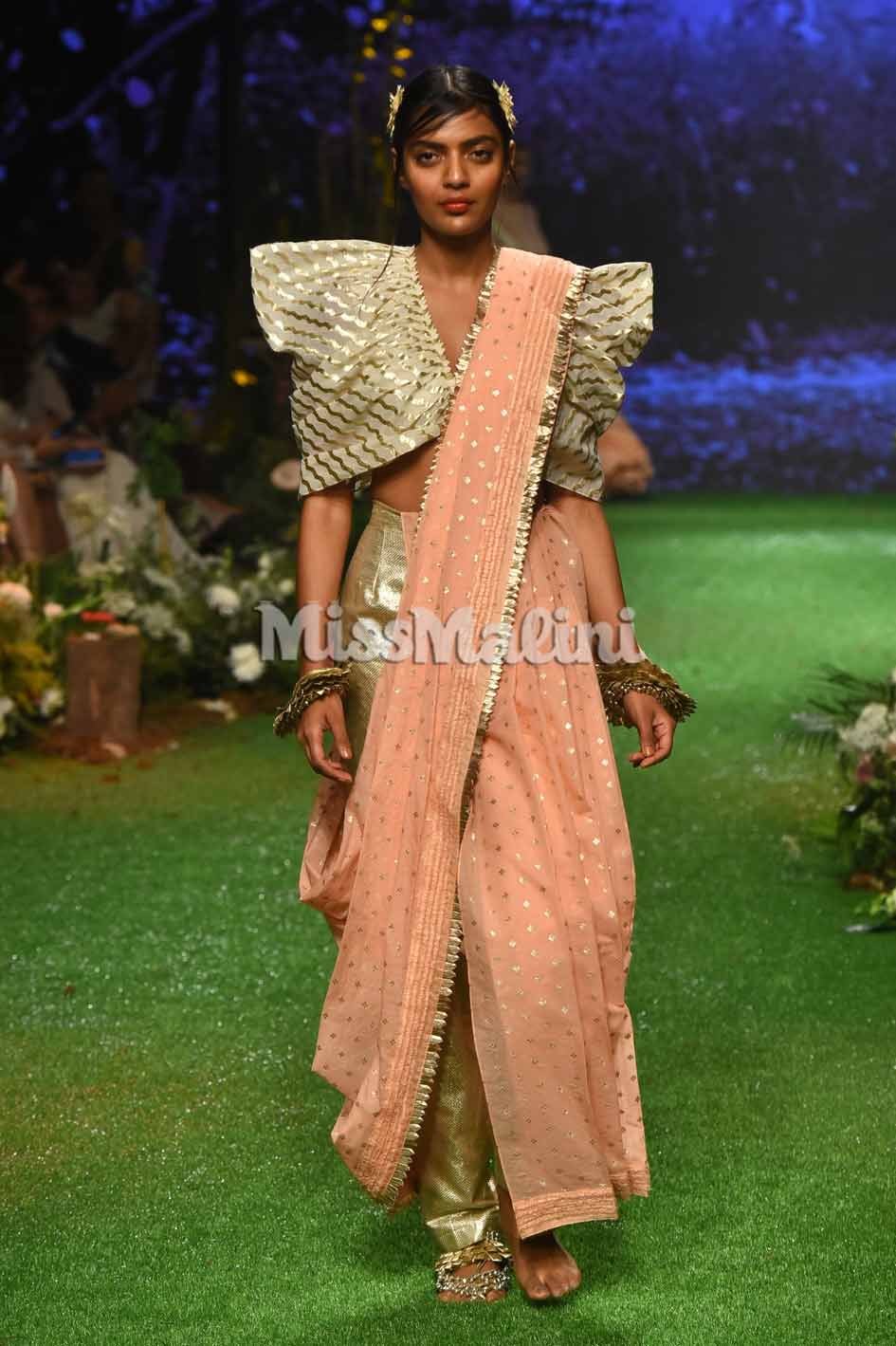 3. Vaishali Studio
The corrugated texture and the polki buttons of the sultry, halter neck blouse are 2 things that I instantly fell in love with!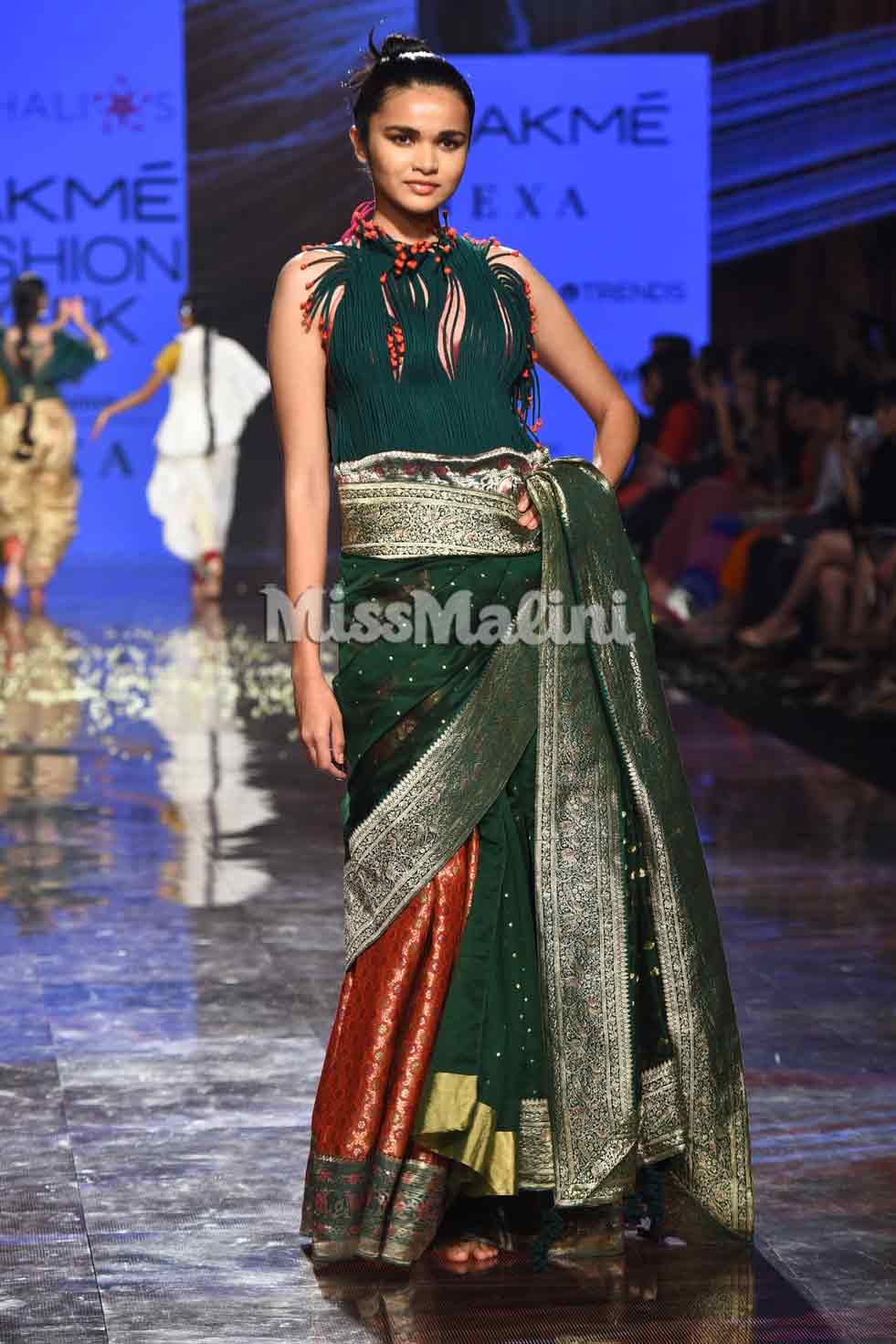 4. Medium
I am personally a big fan of free and flowy ensembles. And nothing better than when that's incorporated in a saree! I could totally don this balmy, handsfree saree on a hot, summer day.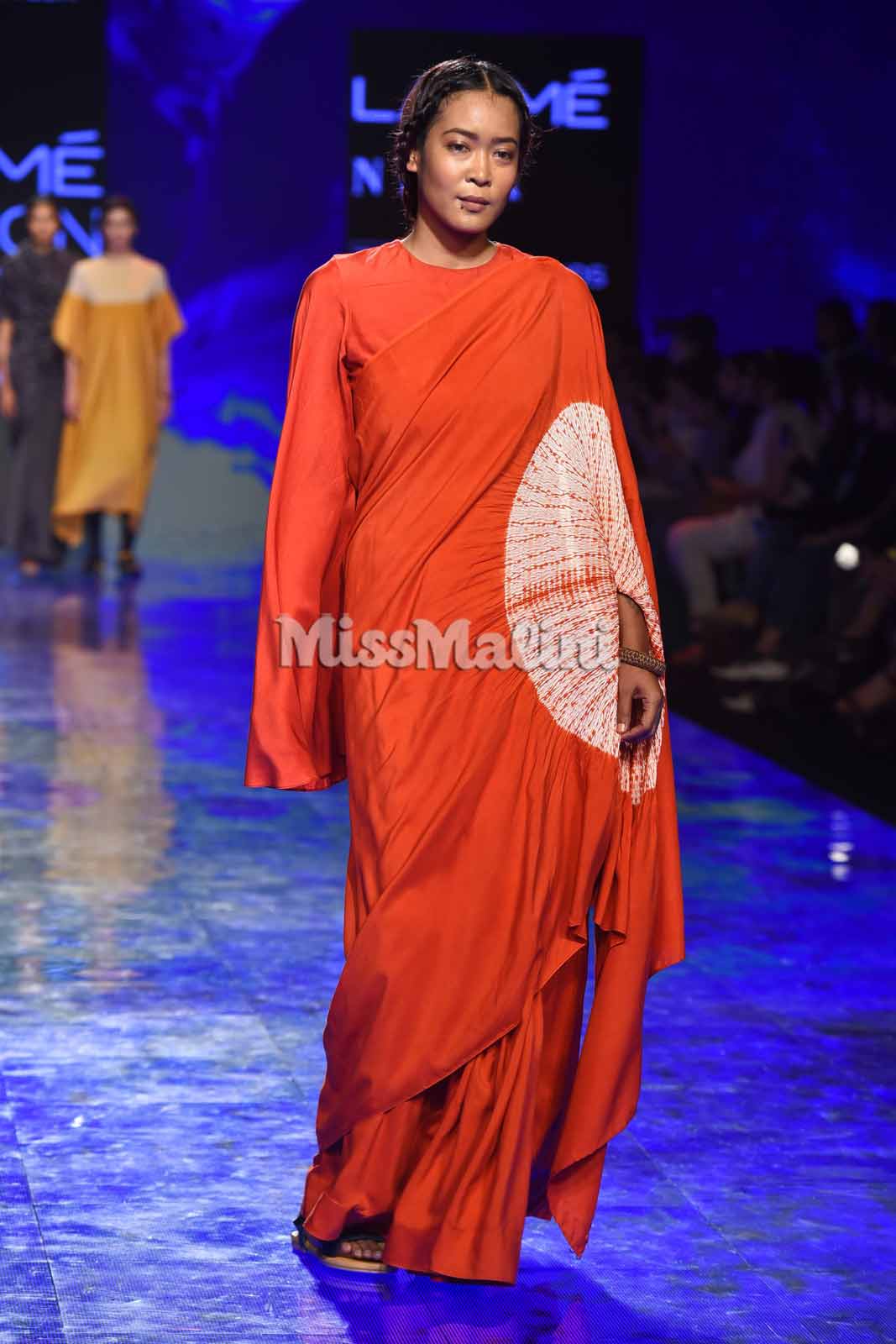 5. Kanelle
Absolutely love how the simple white saree with scatters of floral threadwork is teamed with such a fun, ruffled blouse. For someone who loves to rock sarees to work, this Kanelle number could be a nice addition to your workwear wardrobe.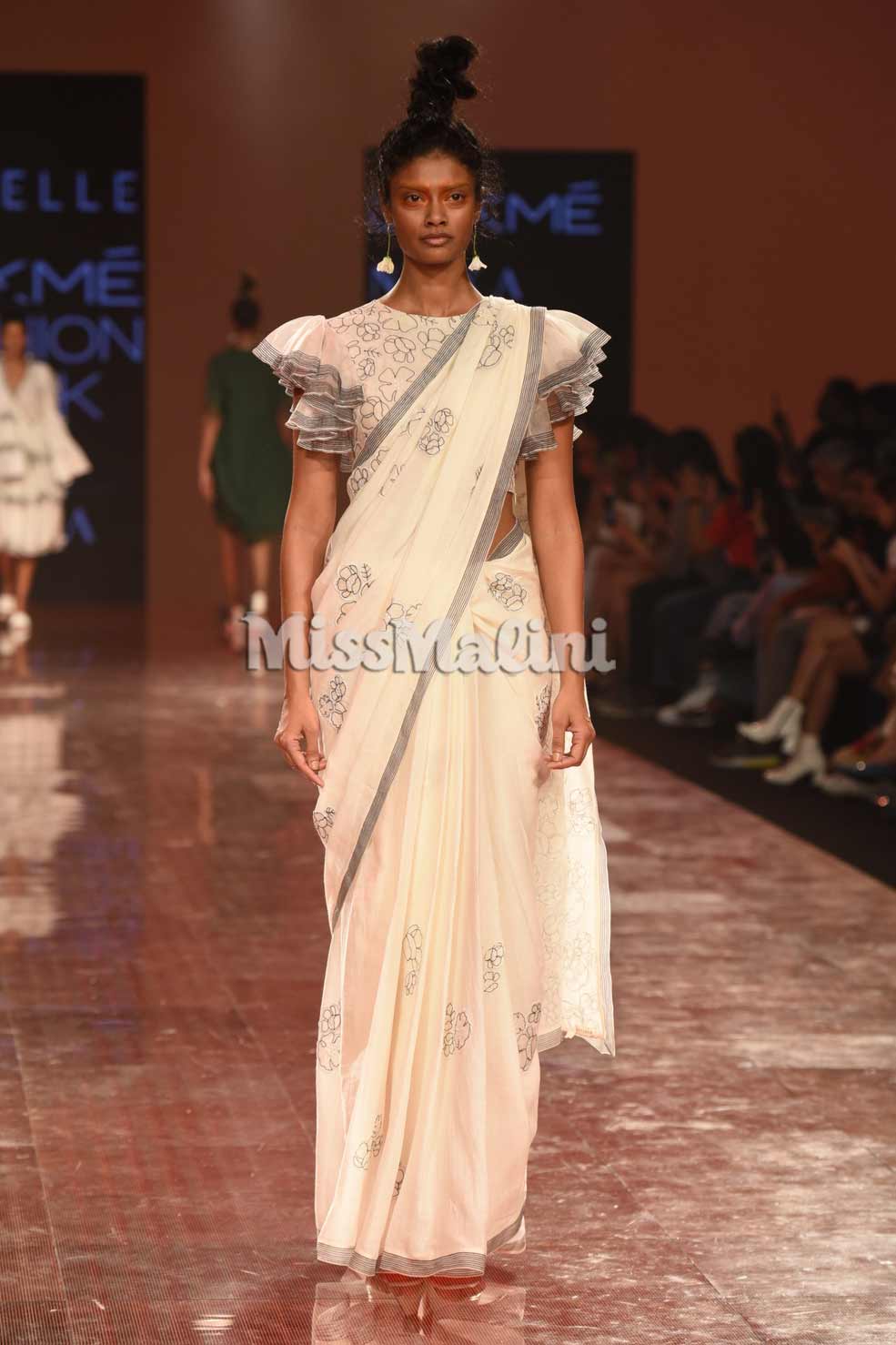 6. House of 3 x Tantajo
Don't you just love a well-fitted jacket that features power shoulders, and has a bouncy peplum? I certainly do. Mix that with the good old plaid print, and I assure you, you'll be the boss of the room!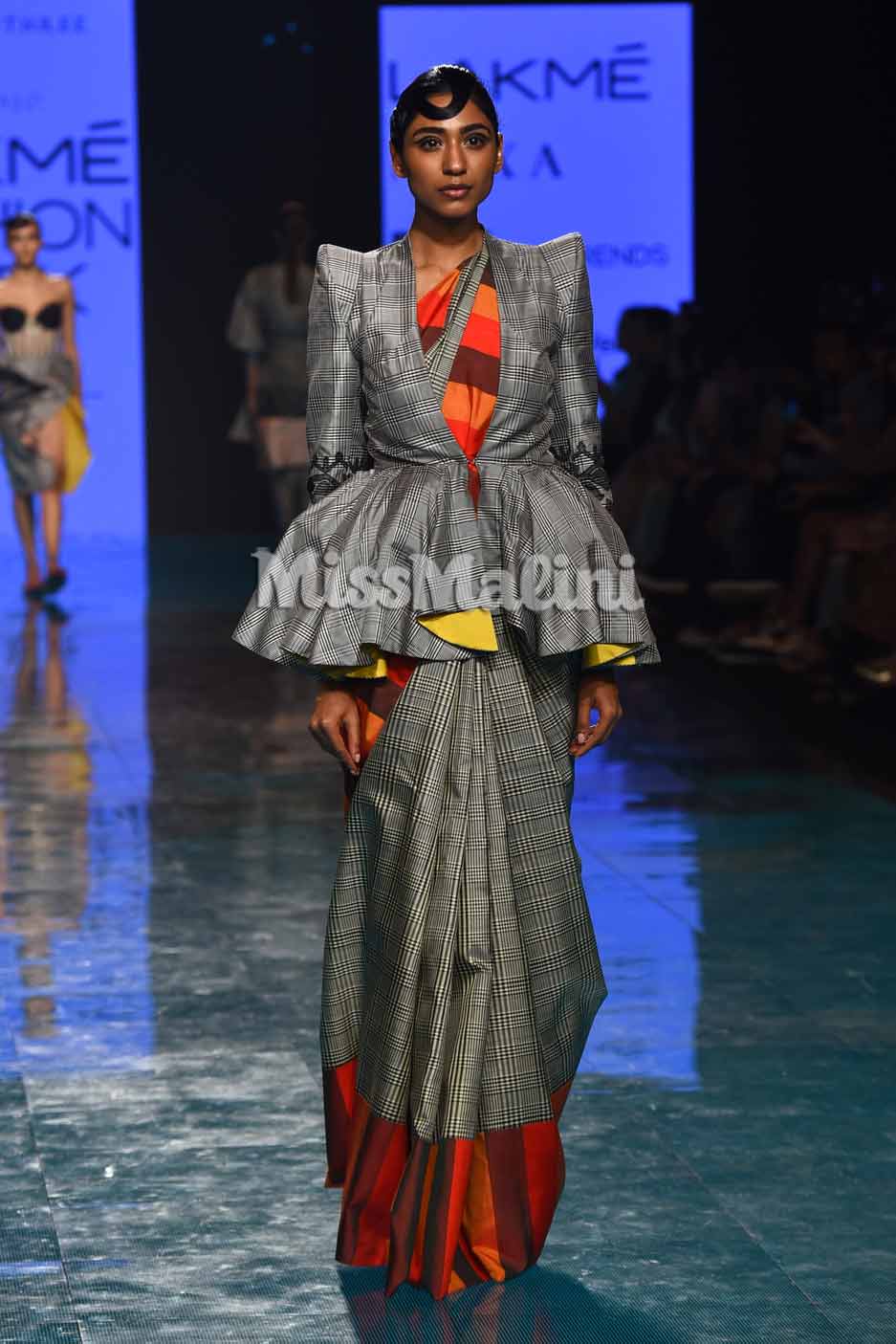 7. Crafted in Crochet By Shades of India
Never thought of teaming a tunic with a saree, and here is an example of just how fun and chic it looks! Don't you just love the amalgamation of 2 major Indian staples?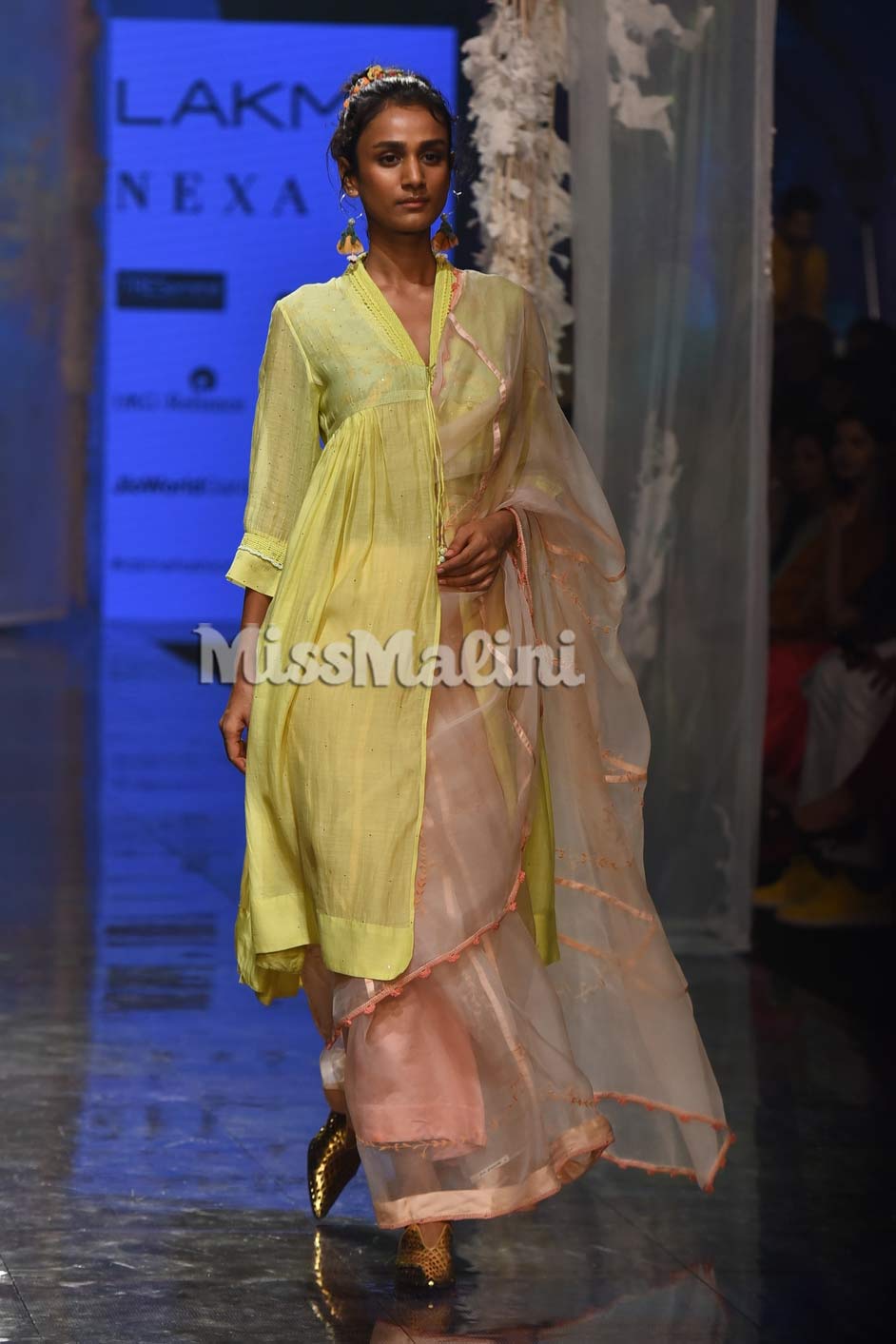 8. Sanjukta Dutta
The hands playing peek-a-boo in this poncho-like blouse is yet another playful spin on the saree that I am taking notes of. Are you?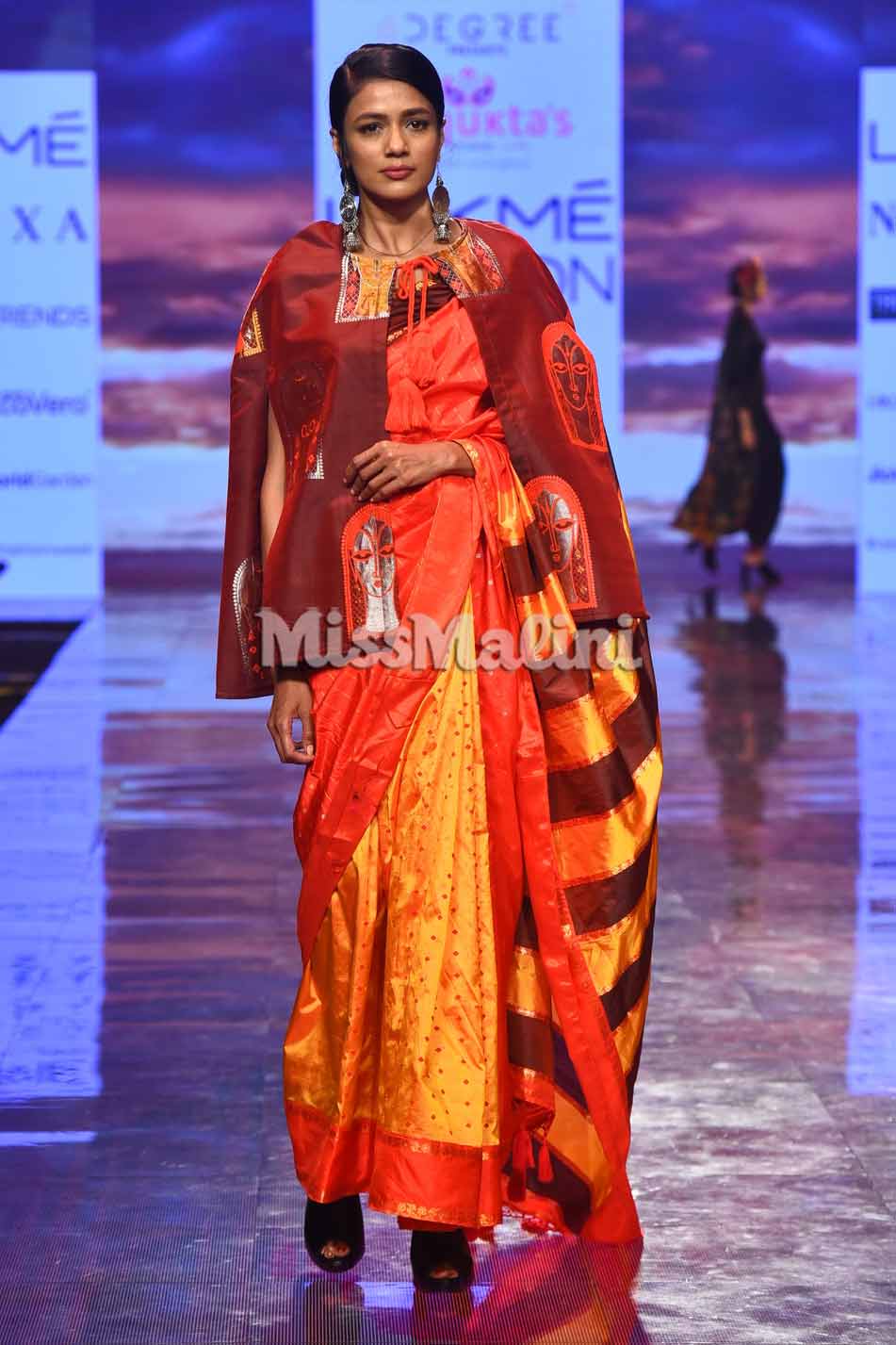 I love all the blouse styles, and cannot pick any one of my favourite! Which blouse did you like the most? Tell us in the comments below!
And don't forget to follow @missmalinifashion on Instagram to never miss a style tip!