How To Use Dry Shampoo The Right Way
Jyotika Udeshi , 23 May 2020
What would we do without dry shampoo? Since we aren't stepping out, the motivation to wash our hair can be low right now. Thankfully, we have this miracle product to save us from greasy roots! When used incorrectly, however, dry shampoos can lead to unsightly white streaks, flaky patches and dull hair. To prevent these issues from cropping up, I've created a little guide that will show you the right way to use a dry shampoo.
1. Pick The Correct Formula
Whilst you can use any dry shampoo on your locks, you can maximise the benefits of it by picking a formula that works for your hair type! Aerosol sprays or foam-based products are the best for those with fine or flat hair as they also amp up the volume of your locks. Those with thicker hair can use from powders or pastes as they are more concentrated. You can even go for a tinted formula to match the colour of your hair.
Exit
3. Spot Treat
The key to fresh hair? Applying dry shampoo only where you need it! Rather than blasting your hair with product, which can weigh it down, strategically use your formula of choice on only the greasy zones.
3. Apply Like A Pro
If you are using an aerosol formula, hold the can 8 to 10 inches away from your scalp whilst spraying to evenly coat it. Keep moving the can back and forth to prevent clogging up one area with too much product. Foam products can be applied directly at the roots, whilst powders and pastes should be applied little by little over different sections of your scalp.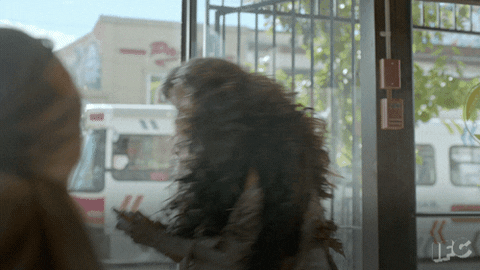 4. Wait It Out
Once you are satisfied with the amount of product in your hair, take a few minutes to chill. By allowing the formula to sit in your hair for a bit, you are helping it sop up all the excess oil. I've even left mine on overnight so that I could wake up with better hair!
5. Distribute The Formula
The last step is crucial. To prevent your hair from looking chalky, massage the dry shampoo into your scalp with your fingers. Then, use a brush to distribute the product all throughout your scalp. Finally, use a hair dryer over the roots of your hair to get rid of any excess.
Exit
Do let me know if these tips help you out!
P.S: Follow @missmalinifashion and @missmalinibeauty on Instagram for more updates.