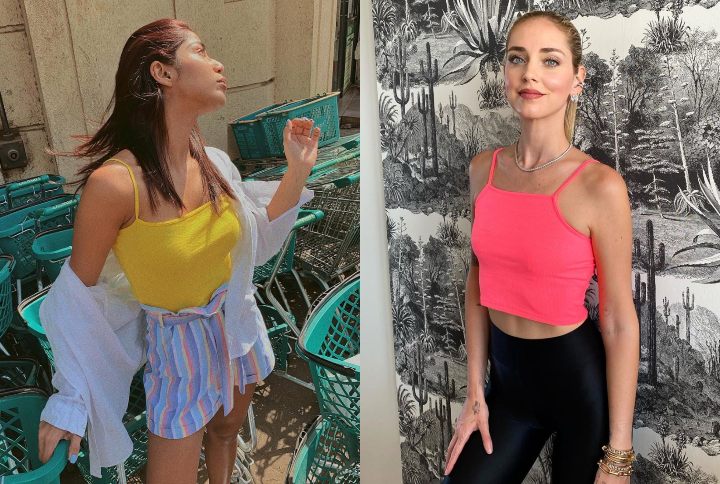 The need to beat the heat every summer is so real. With the temperatures soaring, the question on how to stay fashionable while being comfortable is one we ponder about. Look no further, as the answer lies in the realm of our basics drawer: a summer tank top. It might be an understated piece of clothing but is a go-to for times when we can't be bothered to make an effort. We all have given into the fashion trends of elaborate shirts, dresses, paint suits etc. However, during the hotter days, we tend to reach out for the more reliable, simple and layer friendly tank tops.
A common misconception made is that one or two basic tank tops are enough. You might want to reconsider that decision. Summer means sweat, which also means an often change of clothes and regular washing. It would be wise to make a small investment in a variety of different tank tops that range from colour, fit and style to mix it up. If you already have enough, it is time to revisit these lifesavers. This collection can then be used throughout the season to create various summer looks. Whether it's tucking them into bottoms or layering them below an outfit, the possibilities are endless.
Here are more than a few ways to wear this summer staple. Scroll below to check out how these trendy bloggers have styled their summer tank tops:
1. With Flow Shorts
When we think of going out in the heat, we want is something loose and flowy. A great way to keep light is by wearing a flow short. If you don't own a pair, consider getting some. Santoshi Shetty's choice of a bright yellow strappy tank top paired with striped flow shorts gives us the fun summer vibe right away! This look is trendy enough to wear for a fun day out or even a first date. Moreover, you can also consider layering a shirt over it like Santoshi did, for a more casual look.
2. With Jeans
A very simple look, however, there is something very sexy about a woman in a tank top and jeans. Seeing Amy Jackson in this look is proof enough. Her choice of a stretchy square neck white tank top paired with ripped boyfriend jeans is the perfect effortless look. Additionally, to make this otherwise basic look more stylish, Amy has chosen to accessorize with Steve Madden nude heels and a classic Chanel shoulder flap bag.
3. With A Mini Skirt
A definite solution to beat the heatwave is by rocking a mini skirt. Erica Hoida is setting fashion goals by pairing a black muscle tank top with a military green, utility-style skirt. The subtle additions of layered arm candy, rings, and big hoop earrings are adding up to create an overall fabulous look. Taking inspiration from her hair-do, a bun-knot is a great idea to keep the sweat away from the hair. Don't miss out that Prada sling bag making us green with envy!
4. With Denim Shorts
A pair of shorts and a tank are the go-to summer outfit for every other person. Be that is it may, there are different ways to style this generic look as well. A graphic vintage tank top such as Samira Radmehr's is a great investment. Her choice to pair with it a high-waist denim knee-length shorts gives an edgy vibe to her look. Throw on a backpack and some chunky sneakers, and you will be channelling your inner '90s.
5. With Overalls
We love a good pair of denim overalls. Layer it over a basic tank top and you will be comfortable all day long. Kristen Hostenske's polka dot zipper overalls paired with simple white sneakers and a wide-brimmed hat is the cute yet stylish summer look we all want. A countryside aesthetic amidst the humid city life!
https://www.instagram.com/p/CAZCdD0J_Pz/
6. With Leggings
A more challenging look to carry off, this one is more suited for an athletic or slim body type. Nonetheless, it is the most comfortable attire to sport around the house or for quick errands. Chiara Ferragni's choice of a neon pink halter tank top is instantly brightening up our mood! Paired with simple black leggings it creates a cool contrast. Spot the admission by Chiara herself in the caption of her obsession with the simplicity of this look!
7. With A Printed Skirt
Styling it up for a formal look, we love Juhi Godambe's choice of a nude turtle neck tank top with a printed skirt. This combination adds a feminine touch to make you look lovely and delicate. Throw on some make-up, pick some simple heels or sandals, and you are ready for any occasion!
What is your preferred way of styling your summer tank top? Let us know in the comments below.
Don't forget to follow @missmalinifashion on Instagram for more such updates.