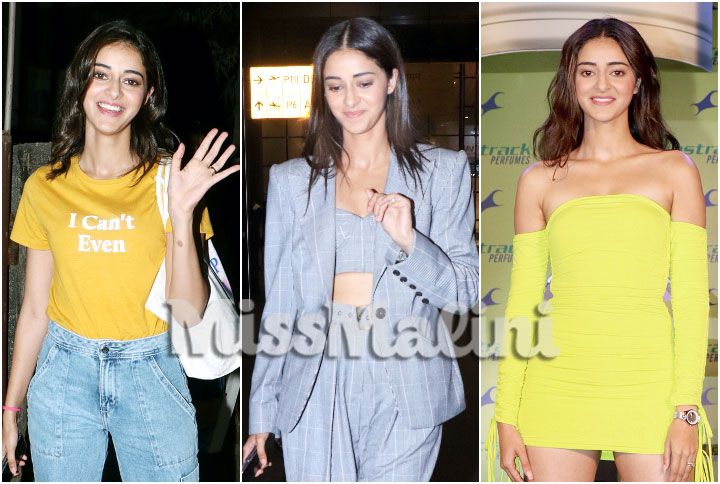 Ananya Panday was the talk of the town even before she debuted in Student Of The Year 2 in 2019 opposite Tiger Shroff and Tara Sutaria. There is no doubt that this young, preppy girl has come a long way. She bagged several roles in movies and has so many more to come. Apart from her good acting skills, there's something I really like about her, which is her sense of style. Doesn't she look like a cute doll every time you spot her on the streets? Her stylist, Ami Patel, and team have always styled this cheerful gal in the best ways. Take a look at what I think Ananya swears by when it comes to her choice of outfits.
1. Statement Tees
Whether it's been a movie promotion, airport look, or a casual night-out, Ananya seems to love t-shirts with quotes written on them. I guess that's her way of portraying her mood and I love it! She usually pairs them with her denim jeans, skirts, or palazzos and keeps the accessorising minimal.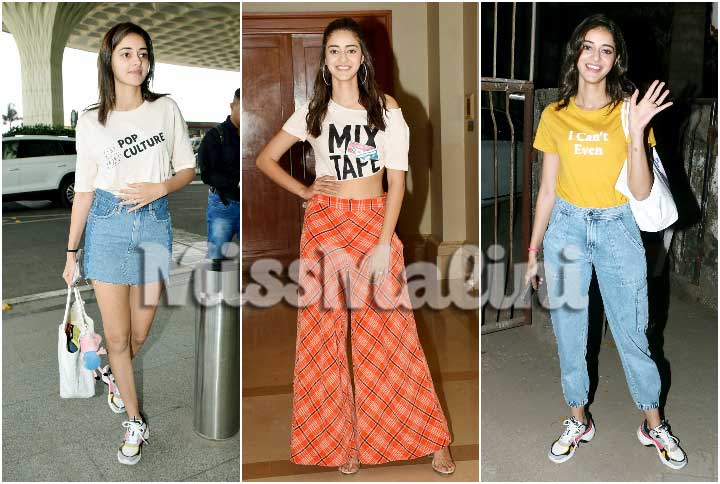 2. Neon
I have spotted Ananya in neon colours so many times. TBH, the bright colours suit her skin tone and she carries them off very well.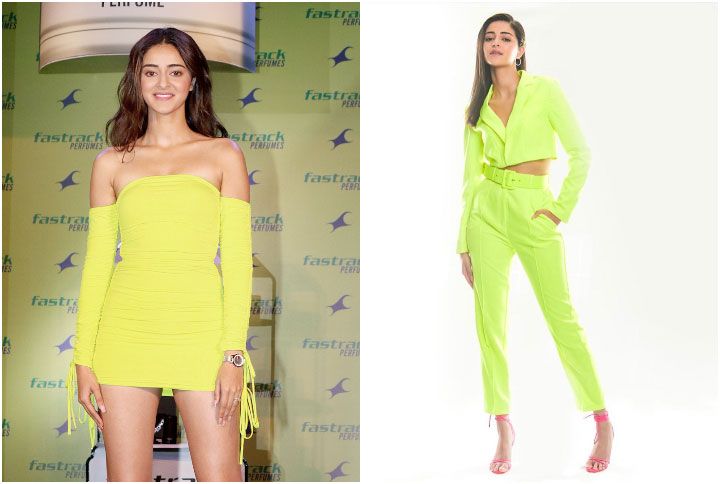 3. Slit Skirts
I've observed that Ananya likes to explore skirt styles from short to midis, but her favourite kind seems to be the ones with a slit in it. She has mostly paired her skirts with coordinating shirts and stiletto shoes.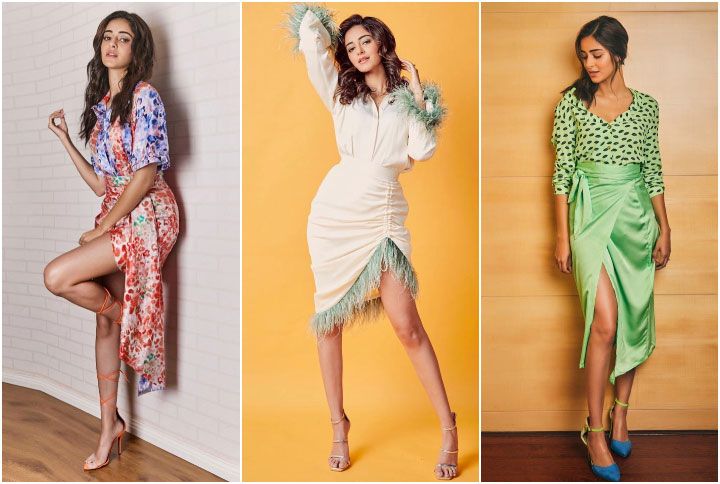 4. Power Suits
Even though Ananya is quite young, she has a very mature sense 0f dressing when it comes to formal wear. She chooses to rock pantsuits in different styles—cropped, open blazers and more, and pulls them off with so much ease.
5. Summery Dresses
If there's one person who has given me tons of dress style inspiration, it's Ananya Panday. She has worn the prettiest of dresses in summer prints and colours. And now when I look at these photos, it really makes me want to pull out a dress from my wardrobe and step out for a while. But alas, that's not possible for now.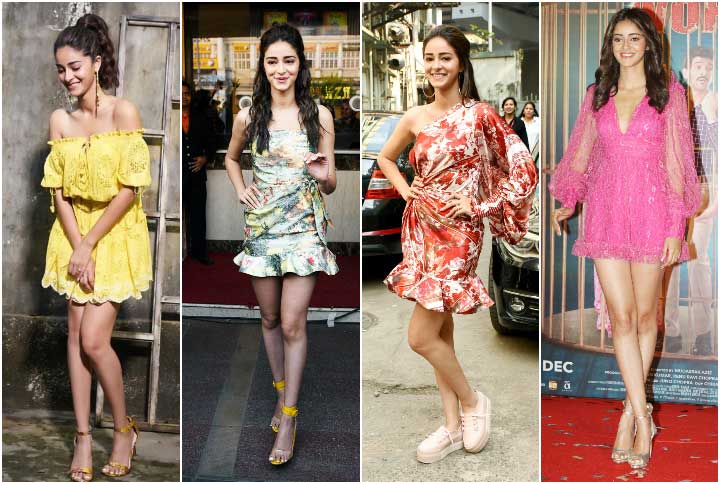 6. Ripped Jeans
When it comes to her choice of denim, Ananya usually opts for a ripped, fitted pair of jeans in different shades. She usually pairs them with crop-tops or tank tops and has chosen to accessorise them with sneakers, boots, and stilettos in the past.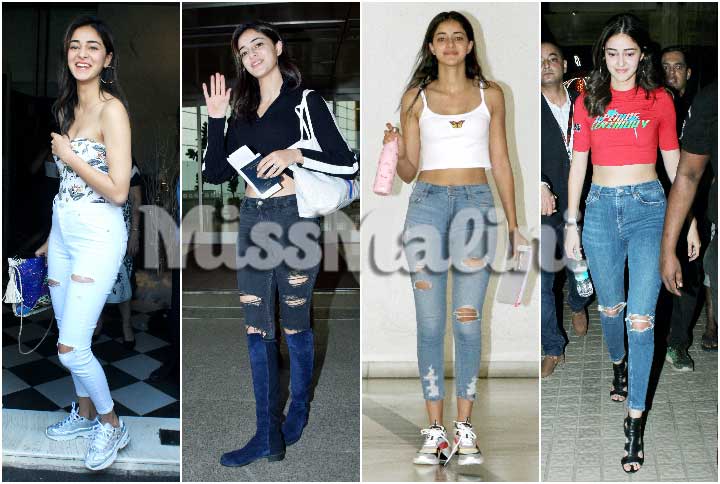 7. Her Pink Slides
While going through some of our celebrity archives, there was one noticeable element that Ananya certainly cannot get over. They're nothing but her pink slides. There are so many images in which I saw her donning this comfy footwear.
What do you think of Ananya's style? Let me know in the comments below.
Don't forget to follow @missmalinifashion for all the style updates!