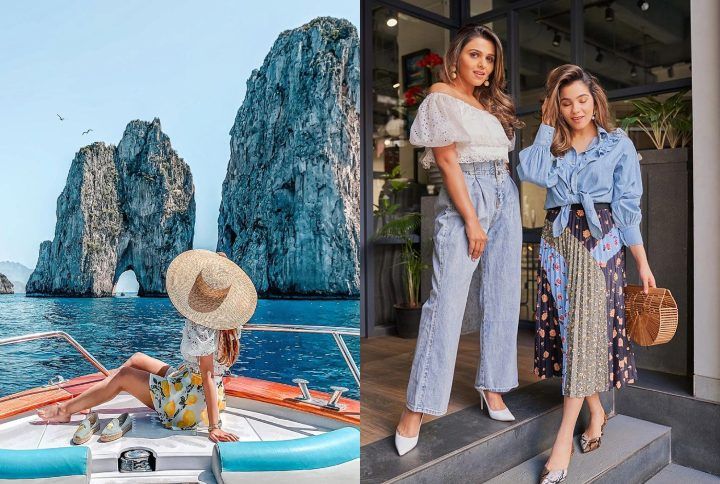 To quote Anna Dello Russo, Italian fashion journalist: "Accessories are like vitamins to fashion–as such you should use them liberally." We all love our share of dangly jewellery, funky sunglasses and various accessories to complement our OOTD. However, once the summer months hit, it gets tedious to layer up and go the extra mile. A simple solution—keep the accessories minimal. With the various options available, it isn't hard to find the right pick to suit your persona. Moreover, as many fashion statements are making a comeback, chances are you probably own some of these accessories already.
Subtle accessories are an easy way to enhance your summer wardrobe along with the usual additions of the sundress and swimwear. It is important to consider the whole look when pairing your accessories with an outfit. Summer months usually calls for bright-coloured clothes and fun loud prints. As a result, minimal jewellery and additions to the outfit help to maintain elegance and prevent your overall look from appearing garish. As the famous saying goes—less is always more! We have turned to our favourite Instagram influencers to see how they have styled their minimal summer accessories.
Keep scrolling for your complete guide to must-have minimal accessories this summer:
1. Slim Sunglasses
You have seen them, thought about them, but do you own them? The super-small sunnies trend is one we have seen on all our favourite Instagrammers and celebrities. Maybe it is time to take the plunge and finally own a pair if you don't yet. These slim shades come in various styles to suit different face shapes. Check out the tortoiseshell, retro, slightly rounded frame, or even the pointy cat-eye style. Other than the style factor, sunglasses are an essential accessory in summer to protect your eyes. Masoom Minawala is embracing summer in the park with her cat-eye sunglasses. Dressed in light colours and a flowy skirt, she has chosen to wear no other accessory other than these simple shades which make quite an impact.
2. Gold Jewellery
The right jewellery is always the star of your look. Fashion those gold-tone necklaces, bracelets, rings, and hoop earrings with your outfits in the summer months. Investing in the right pieces will serve you for many seasons to come. Whether with a summer dress, or denim and a basic tee, contemporary gold jewellery is a winning option. Keeping this accessory minimal might be slightly trickier compared to the others. Nonetheless, we love how Sheefa J. Gilani has styled her gold jewellery to go with her look. The selection of layered necklace and gold hoop earrings get your attention. This look speaks volume without going overboard.
3. Natural Bags
Keep it natural this summer with the woven bag trend. This trend comes in various materials such as wicker, raffia, and bamboo. The style has great appeal to it and is the perfect companion for your beach days, date nights, or even formal occasions. A famous trending piece is the Cult Gaia basket tote bag. Aaliya Nensey and Tina Dhanak's denim look paired with the Cult Gaia beauty makes for a great contrast which highlights the naturalness of the basket material. Moreover, the simplicity of the designs and neutral colours in this bag trend makes for the perfect minimal summer accessory.
4. Embellished Slides
Step it up with some statement slides this season. Take a break from the staple tan sandals and treat your feet to something fancier to go along with your summer outfits. Take a cue from Sadaf Khan who has paired her Dune laser-cut embellished slides with a bright yellow dress and neon pink bag. Her overall look from head-to-toe screams summer, including the high pony hairstyle. This fun summer-style is definitely brightening up our mood! Additionally, the best part about statement slides is that they can be worn every day as they go with most outfits.
5. Summer Hats
Not limited to the beach anymore, summer hats have graduated to chic everyday wear. From small to super-sized, the wide-brim hats are great for protecting your hairline from the harsh summer rays. Moreover, a hat can rescue you from a bad hair day. There are a wide range of hat styles available to suit different face shapes. Read up on a quick guide to help you make the right choice. A lemon print skirt, white Broderie Anglaise top and accessorizing with a Zimmermann straw hat, Kresha Bajaj has nailed her summer look. Simple and fashionable, we cannot take our eyes off her picture.
Which of these summer accessories are your favourite and you are most likely to own? Let us know in the comments below.
Don't forget to follow @missmalinifashion for all the latest style updates!