3 Cleansing Brushes That Will Transform Your Skin
Jyotika Udeshi , 13 Jun 2020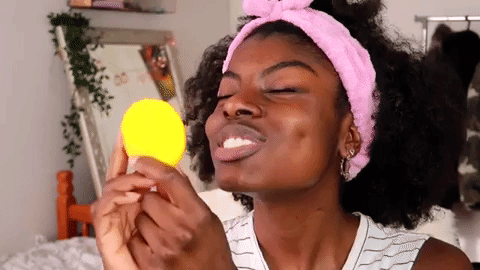 Whilst we all know that cleansing is the first step towards better skin, how often do we actually pay attention to it? Most of us are guilty of aimlessly smearing around our cleansers for a few minutes and then rinsing it off – which often does no good at all. The correct way is to massage in the product for at least a minute, thus giving it time to break down all the grime on your face. However, I know that it's easier said than done! Luckily, the skincare industry has developed cleansing brushes, which are tools that take the guesswork out of this step. Here are 3 that are worth the investment.
1. Clarisonic 
Mia Prima Facial Cleansing Skincare Device
Arguably the most popular one out there, this cleansing brush is ideal for those who are looking to amp up their skincare regimes. With gentle vibrations, the oscillating brush head sweeps out dirt, makeup, oil and sunscreen residue from your pores to give you fresh and clear skin. It also provides mild exfoliation and sloughs off dead skin so that your face stays smooth and soft.
2. Foreo LUNA Play Plus
I can personally vouch for this device. Small, but mighty, this sphere features an array of nubs that pulsate across the skin to purify it. Unlike the other brushes, this gadget is made entirely of silicone, which is the most hygienic to use as it resistant to bacterial build-up. Another major point of difference is that this particular version is battery-operated. This is great for frequent travellers, but if you do prefer a rechargeable device, they do have a few other options out there.
3. Clinique Sonic System Extra Gentle Cleansing Brush Head
Worried about how these brushes will affect your sensitive skin? All you need to do is pick up this gentle one. Comprised of ultra-soft and fine bristles, it works to remove all kinds of impurities from your skin, without inflaming it. If you still aren't convinced, imagine the sensation of a plush feather being run across your skin – that's how good this brush feels!
If you have tried any of these cleansing brushes, share your reviews in the comments below!
P.S: Follow @missmalinifashion and @missmalinibeauty on Instagram for more updates.