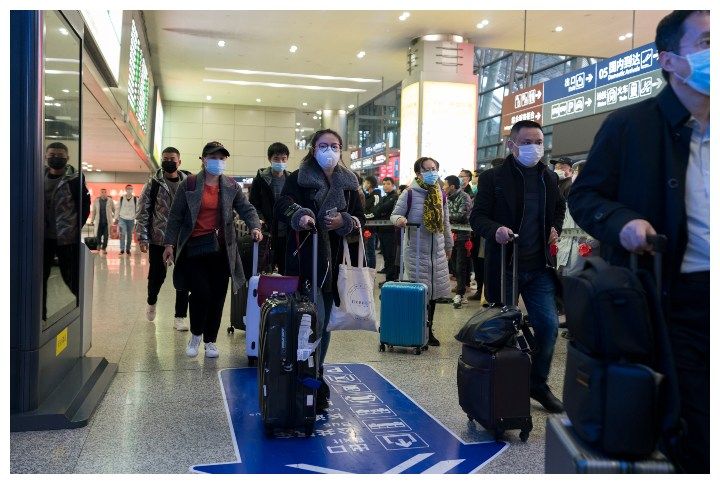 This is a detailed account of flying in the time of COVID-19! I am breaking it up into three parts for everyone's convenience.
Pre-flying
Web check-in
You have to web check-in and depending on the airline, you can do this up to 48 hrs prior to your departure. I was flying Indigo Airlines, so it was 48 hours.
During the web check-in process, the airline makes you electronically sign off on the COVID declaration and also asks for contact details as well as details of your destination, i.e. physical address, contact number, etc. This is compulsory!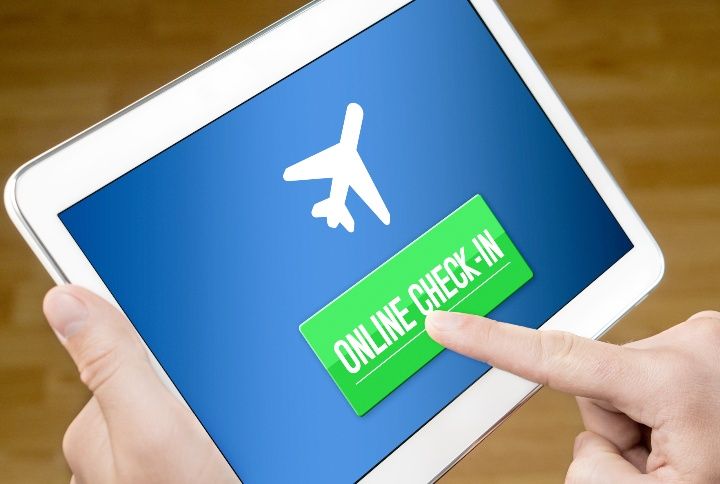 Pro-tip
It's best to pay extra and choose your seat, and not leave it to chance where you might get a middle seat (more on this later) or even an aisle, as you will have people walk past you constantly.
At the Delhi airport
Before you enter the terminal, they spray disinfectant on your luggage (and a little bit on you). You then queue up to show your boarding pass/id to the policeman to enter the airport, as per normal.
Aarogya Setu App
THIS IS IMPORTANT. They check if you have the Aarogya Setu app and check your temperature. If you don't have the app you are sent back outside to the airline counter to sign a declaration. I didn't have the app, but the idea of having to go out all the way and then repeating all the above steps was less appealing so I downloaded the app there and then. Anyway, the app marks you safe and they check that and only then let you in the airport.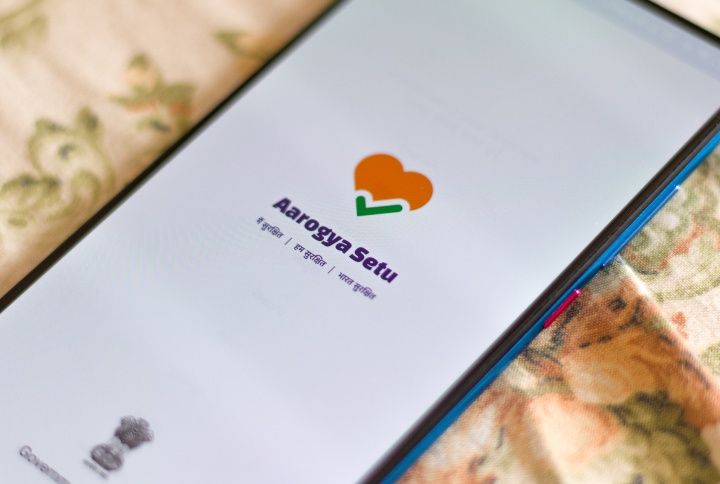 Pro-tip
If you don't want to download the Arogya Setu app, make sure you sign the declaration before entering the airport at the airline counter.
Baggage
Only ONE checked in bag per passenger is allowed, though they have increased the max weight to 20 kgs! Please note that only a backpack/laptop bag or women's handbag is allowed as cabin baggage. NO cabin baggage like a wheelie or a stroller is allowed as the overhead bins are not being used for storage! (I learned this little fact the hard way.)
The airline then provides your electronic baggage tag and boarding pass to print. Though you can get these at the airport kiosk as well and save on paper!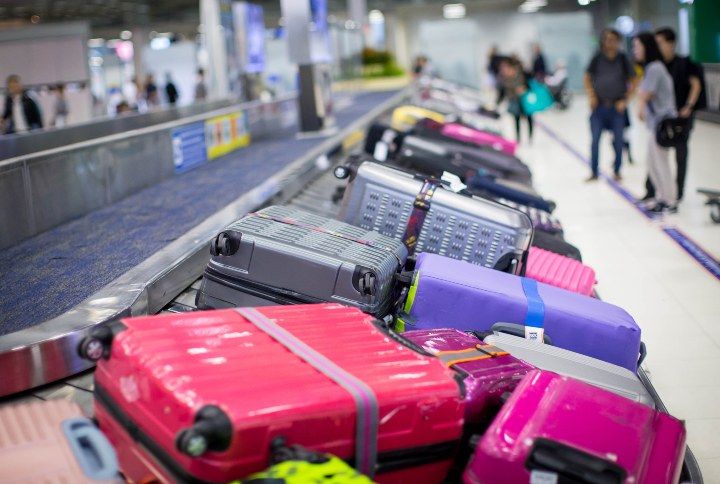 Pro-tip
It's best to print your baggage tag at the airport kiosk as it's easier to stick it onto your luggage. It's the normal luggage tag.
You then self-check-in at an electronic kiosk and get your boarding pass and baggage tag to attach to your luggage. I have to say the Indigo staff was around and was super helpful. Baggage drop off was smooth and is as per normal with social distancing in the queue with markers on the floor.
Pro-tip
They do check your baggage weight though, so be prepared if you have excess!
Security Check & Boarding The Plane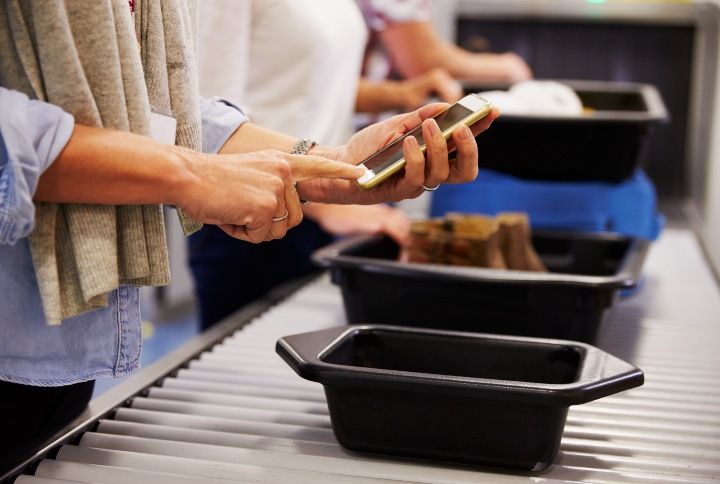 The security check is normal and smooth with a little social distancing which I hope becomes the norm instead of people invading your personal space in the queue! Post security, all shops, and restaurants are open for your pleasure with social distancing, so be prepared for that.
You then make your way through a weirdly half-empty terminal to your gate and the airline hands over face shields, masks, and cute little hand sanitizer sachets. Boarding was normal & systematic as per your row number…remember no cabin baggage allowed!
The plane journey was normal but the crew does not serve anything onboard, even water is through self-service. I noticed all middle seats were empty. Not sure if that was on purpose or they just weren't that many people.
At the Goa airport
Once you land in Goa, you get to the baggage reclamation area which is clearly marked with individual squares. People were mostly adhering to these squares.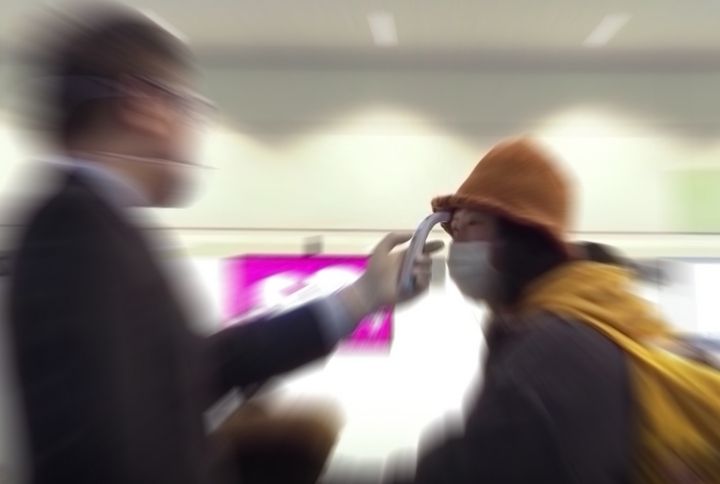 They thermal test you once you claim your baggage and give you three options (please note this is Goa-specific):
Show your COVID negative certificate no earlier than 48 hours and are free to exit.
Opt for a paid test for Rs. 2000, but remain in state-paid quarantine till your results come. They said it was taking at least 2-3 days for test results (as on 12th June).
Opt for 14 day home quarantine (which is what I have done).
They take down your details, however, they didn't ask for any address proof or any such document. My left hand was stamped and I was sent on my way home and under 2 week home quarantine!
I have to say the whole experience was very smooth but felt dystopian as everyone is unsure of how to behave and the airports are eerily empty. Having said that, the airline and airport staff are super helpful and patient with everyone so the experience is quite pleasant!
Follow @missmalinilifestyle for more updates.