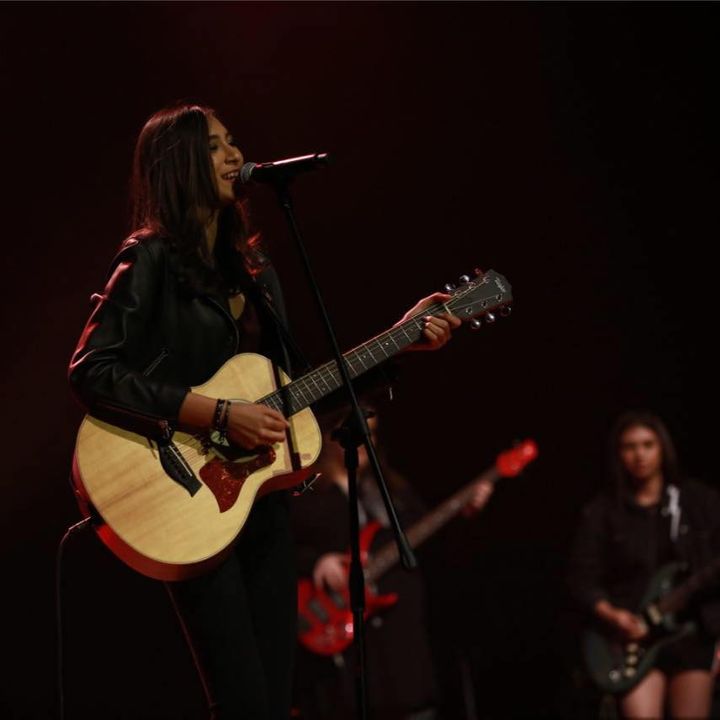 Mrinalini SomaniEntertainment with a cause is my favourite kind. And WE is just that! The brainchild of Mrinalini Somani—a young Indian musician/activist based out of USA—WE is a rock concert with a cause. Through it, Mumbai's under-privileged school children get an equal platform to showcase their talents. Their aim is to eliminate the financial difficulties of these children that cripple their creativity and dreams. The WE concert was actually born out of volunteering experience with the NGO Salaam Bombay Foundation by Mrinalini. The WE group was formed in 2013 by Mrinalini and her friends from Cathedral and John Connon School studying in the seventh grade.
We got in touch with Mrinalini to talk more about the WE Concert, scroll down to check it all out!
1. You're the brainchild behind WE—what sparked your inspiration and what was the first step you took?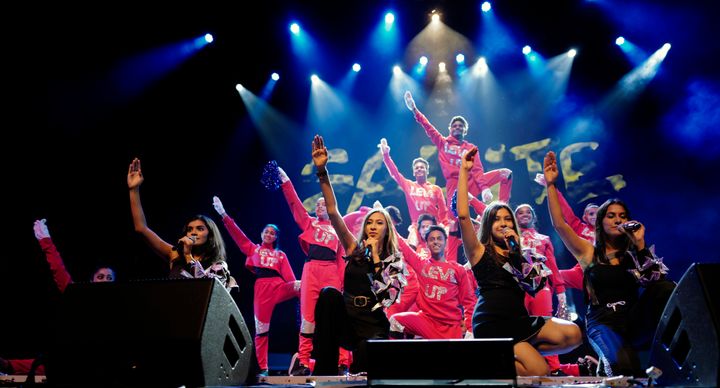 It all started in 2013 when I had volunteered with the Salaam Bombay Foundation. At that time, I realised that these children from resource-poor backgrounds are immensely talented and passionate about the Arts. All they lacked was the opportunity to showcase their skills. And that's when I decided to use my passion for music to make a difference in their lives. I pitched the idea of a joint charity musical rock concert with the children from Salaam Bombay Foundation to some of my friends and they came on-board. That is how WE began.
Since inception and before WE2020, WE has raised over INR 2 cr in funds, enabling more than 2,500 children from Salaam Bombay Foundation to acquire training in dance, theatre, and music. What binds us all together is our passion for the performing arts and there are some of us who have been a part of the concert since it began. 
The online format this year has allowed us to get more talent from around the world. While there are many fundraising concerts that are happening around, WE stood out because of the fact that it involved young millennials. This year, the concert saw young artistes from universities based in the UK and the US. It was a platform for hope and optimism for a global audience—a stage that brought two sets of youngsters from diverse backgrounds together virtually. While we are maintaining physical distance, we brought everyone closer through music. At WE, we do a mix of performances which includes dance as well music. This year for dance performances, we had taken Tiktok videos and mash ups, and for music we had rock, jazz, pop, Bollywood hits, numbers from the 80s, 90s till present. Right from the Beatles to the 21 Pilots, we played it all.
2) What has the biggest obstacle and biggest achievement been throughout your entire journey?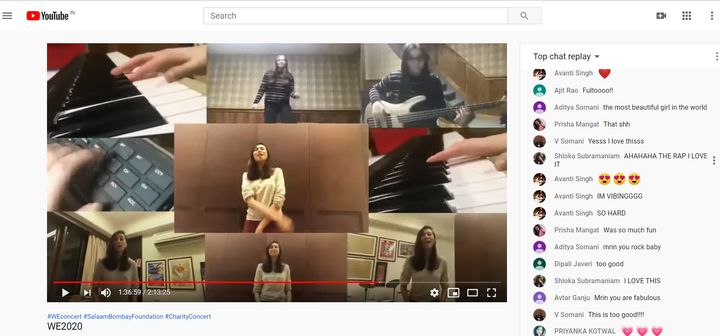 I think the biggest obstacle was figuring out how to record with people and collaborate, especially for bands, when you can't be in the same room and listen to each other. It was something that not a lot of people had experience with, including me. So I definitely feel like I learned a lot with respect to that. The biggest achievement I guess would just be pulling this whole thing off. I had no idea how the show was going to look until I watched the live stream because we put the whole thing together in a month! The fact that people from all over the world saw it and that we've been able to help so many children is just amazing. I am so grateful and thankful to everyone who took part and helped out through this whole process, WE wouldn't exist without each and every person in it. The WE family is a very close group of people who really care about each other and is constantly growing and I think that's the best part about this show and you can see this love if you look at the live comments on YouTube.
3) Since this whole year is basically virtual, what are your plans and hopes for this year's concert? Do you think it'll be a success like it's predecessors?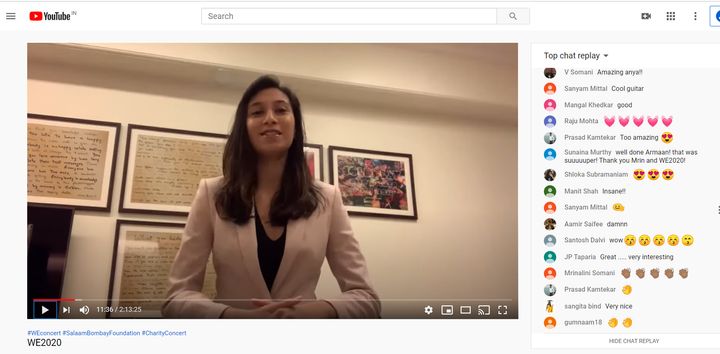 With COVID-19 and the current situation, WE decided to take the virtual route. We performed online through Facebook LIVE and YouTube. This year, we are happy that a whole gamut of new opportunities opened up for us to try out something that we had never done before. We had close to 192 students participating, out of which 150 were from private Indian and International schools based in Mumbai, the UK and US and 42 children were from Salaam Bombay Foundation. While normally we have 20 to 25 performances, this time we had 50 performances. The concert had the same length but this year we got time for more performances because of logistical convenience with bands/groups not required to change stages, etc.This in itself is a big achievement. The funds raised through WE 2020 will help Salaam Bombay students by catering to their immediate need for essential supplies and allow them to continue creative (music, dance, theatre) and vocational skill development through various learning opportunities. It was indeed a success as we received a lot of support from everywhere.
Madhuri Dixit, Diana Penty, Varun Dhawan, Shaan, and Katrina Kaif appeared during the show and appreciated the efforts. We are so happy that they gave a shout out to all our viewers to donate for this noble cause. This year, we raised INR 70 lakhs (and counting). The donation links on Facebook and Keto are still active until the end of this month. If anyone would like to support these efforts and make a difference to the lives of these immensely talented youngsters from Salaam Bombay Foundation, we request them to click here –
https://www.ketto.org/fundraiser/WE2020?payment=form,
https://www.facebook.com/salaambbayorg
4) What's been your biggest learning experience through the whole experience?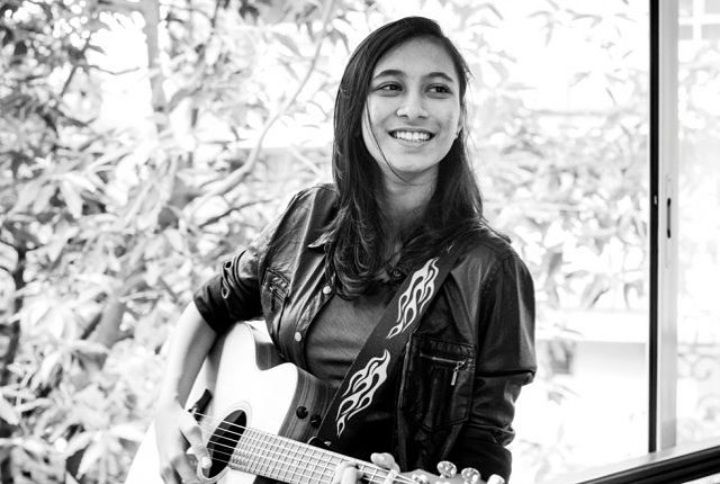 I think I learned a lot. I've learned of course about recording and equipment and technique. I also learned about what works and what doesn't when trying to promote a concert and what the timeline should be when putting it up (there are things I would have started doing earlier). Even how to ask for help when I needed it! But most importantly I learned that this show means a lot to a lot of people and I never realised the extent of it. WE has become so much bigger than I could have ever imagined and I have met the most amazing people because of it. I really cannot imagine life without them. I mean we had a zoom call after the show as an after-party and some of us stayed on that call for 6 hours! But all in all this show really made me think about how the next year is going to be and the vast amount of options we have in terms of how we want to put it together to allow us to collaborate with people all over the world.
Don't forget to follow @missmalinilifestyle for more updates.