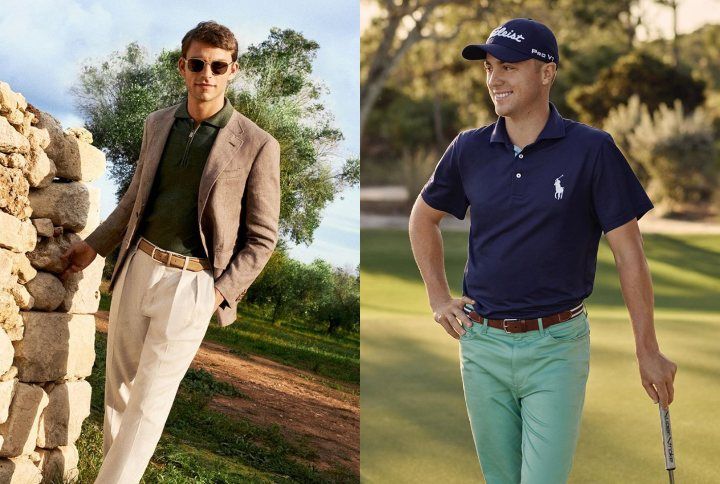 The first man we learn to love, our protector from all evil, and every daughter's knight in shining armour is no other than our darling dads. Father's Day is right here, and it's the time we usually reflect and think back of the many qualities that make our dads the best. While many warm memories cross our mind, their fashion sense is one we cannot forget. We have all followed the Dress Like Your Dad trend and looked great in it. However, I don't think we have given enough credit to the true inspiration behind the fashion development.
While many men enjoy good quality clothes, rarely do they have time to indulge in the trends or go shopping. I recall my father going to the mall only if he needed something, and it would be a quick trip. They like to stick to the basics and keep it simple and sensible. The loose fit jeans, chunky trainers, standard office shirt and pleated pants, are just a few of the key pieces we would find in their wardrobe. Even though these staple items were repeatedly worn till their last thread, our old man's dressing was low-key the coolest style out there-just like them! This Father's Day lets pay tribute to the heroes of our life, who are probably unaware of the impact their style of dressing has created. Let us take a quick trip down memory lane to recall the OG clothing items worn by our dearest dads.
Below are 8 staple fashion pieces we find in our dad's wardrobe:
1. Classic Polo Shirt
The dad uniform for weekends was none other than the classic polo shirt neatly tucked into shorts, jeans, or pants. Moreover, this wardrobe staple comes in a range of standard colours to make coordinating it with their choice of bottoms fuss-free. Soft material and assured comfort all day long make a polo shirt a dad style. The nostalgia of the embroidered brand logo on every polo and the smell of Old Spice aftershave is real!
2. Dad Cap
An inexpensive pick, or something they probably got for free, we all see our dads own at least one favourite cap that fits their head just right. This is usually their choice of accessory when going outdoors, be it for playing sports, attending activities, or even when on a holiday. We understand the protection our loving fathers need from the harsh rays of the sun hitting their tired eyes!
3. All-Purpose Blazer
A neutral colour blazer, in a sturdy material that has probably lasted them years, is one staple item every dad proudly owns. Nonetheless, we have seen this repeated many more times than we would like! Practicality being their strong pursuit, we have witnessed the trusted blazer being used for a wedding function, office meeting, and even as a jacket when it is cold outside! Probably it is time we take lessons from our dads on how to make the most of a single clothing item.
4. High Socks
Numerable pairs of socks in every colour possible is something we can find in every dad's drawer. A shade for every shoe, shirt and pant! Recently, men prefer to sport the invisible sock trend showing their ankles. However, dads are not one for that ideology. Pulled-up socks, the old-school style is their way of doing it. No matter what style the shoe may be, we cannot imagine our dads being caught flaunting their ankles in the name of fashion.
5. Pleated Trousers
A signature style for office or formal events is the pleated pants. Tailored to perfection, and paired with a crisp shirt, I remember my dad wearing a pair every morning. I am sure we can all recall how handsome our dads look when they got ready in their formal attire. We hope this classical style remains intact and today's generation embraces the pleated plants with equal style!
6. Checkered Shirt
While some dads may be more obsessed with checks than others, it is safe to say every one of them owns a pair. An old-man checkered shirt is a favourite print that we see dads wear in many different ways. This is probably their version of a versatile piece! Moreover, our fathers know how to pull this shirt off for formal wear with a tie or even casually tucked in.
7. Stonewashed Jeans
Another addition to the standard weekend wear is the loose, straight-legged denim jeans. With no fuss over various colours, styles and fits; all dads usually own a staple comfortable pair which is their go-to. Dad jeans are usually light in colour, robust in material, and somehow seem to last a lifetime! I can still picture the famous Levis label at the back of my dad's stonewashed jeans.
8. Chunky Trainers
A good sturdy pair that they can walk miles is the only requirement dads have from trainers. With not much importance given to style, all they look for is comfort and feasibility. Other than for exercise, every dad has a pair of trainers that they consider casual shoes. We have often seen this being worn with the stonewashed denim and polo shirts. Additionally, these chunky trainers are also the popular choice of footwear for every family expedition!
We love our dads and their prosaic yet exceptional style! What is the one staple fashion piece you remember from your dad's wardrobe? Let us know in the comments below.
Don't forget to follow @missmalinifashion for all the latest style updates!