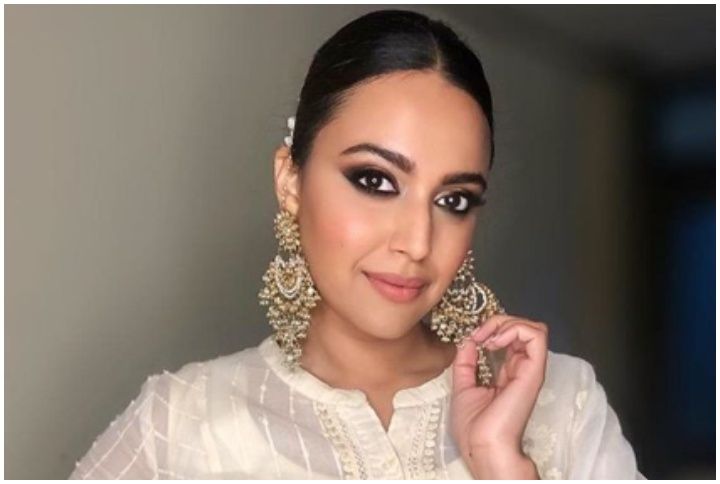 The chairman of Central Board Of Film Certification, Prasoon Joshi recently expressed his displeasure and disagreement with a few scenes in Amazon Prime's new web series Rasbhari that stars Swara Bhasker in a lead role.
The show talks about a small-town boy that falls in love with his teacher. The story moves forward when people discover that the teacher has a sex-obsessed alter ego. The show is directed by Nikhil Nagesh Bhatt and written by Shantanu Shrivastava. The censor board chairman took to his Twitter account to talk about the show and how he thought the makers should have been more responsible and that we should rethink the difference between freedom of expression and freedom of exploitation.
Take a look at his Tweet about the same:
The series is produced by Applause Entertainment and Tanveer Bookwala and started streaming on Amazon Prime from Thursday. The producer to clarify that the CBFC chairman had misunderstood the scene that he was referring to. And that he must've missed the subtext of the said scene.
Take a look at his tweet:
Swara also took to clarify that this was not their intention and tweeted to Prasoon Joshi explaining the same. She explained the scene that he was referring to and informed him that he was getting the scene wrong.  She said that it was the exact opposite of how he had perceived it.
She further added the small girl is dancing on her own wish and her father is embarrassed. The dance is not shameful. The girl is just dancing, she doesn't know that society will sexualise her. This is what the scene shows.
Take a look at her tweet:
The matter seems to have blown up on Twitter already with Swara Bhasker's name trending on Twitter. The actress is being mercilessly trolled due to this exchange. Many are even converting this into a political conversation by saying that this is the type of content that leftists create. Many Twitter users have urged Prasoon Joshi that there should be control over what is put out on OTT platforms as well.