5 Nail Colours That Are Perfect For The Monsoons
Jyotika Udeshi , 30 Jun 2020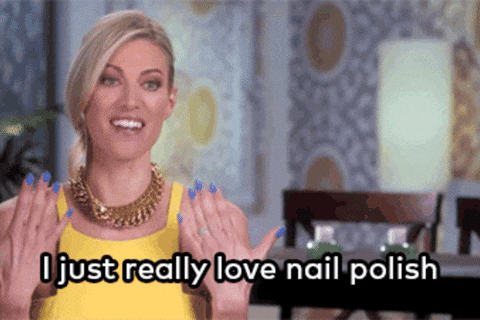 Nails are the one thing I can change up, without spending too much time or effort. Whilst I often pick the colours depending on my mood, I also love to choose shades that match the season! With the rains coming up, I decided to curate a list of polishes that fit right in with the monsoon vibe. Scroll below to see my picks.
1. Chanel Le Vernis In '555 – Blue Boy'
There's nothing more luxurious than a bottle of this nail polish. This grey-tinged blue matches the skies during this season and looks chic on your nails. Although the colour is muted, there's no denying that it will grab eyeballs.
2. Lakmé Absolute Gel Stylist Nail Color In 'Grassroots'
You know the fresh, glistening looks of leaves and damp grass after the first rains? This colour totally reminds me of that. The full-coverage formula stays on for days on end, without losing its shine.
3. Essie Nail Polish In 'Pure Pearlfection'
This iridescent, pearl white hue will give the illusion of raindrops on your fingertips. Wear it alone or top it over a nude lacquer to amp up the effect.
4. Sally Hansen Insta-Dri In 'Grease Lightning'
Here's a stormy shade that's worth trying out! The dark grey shade gives off an edgy vibe and looks great on short, square-shaped nails. Plus, the formula dries down within the minute, so you don't have to worry about streaks or chips as you do your chores.
5. OPI Nail Polish In 'Nessie Plays Hide & Sea-k'
I'm a huge fan of this glittery lacquer. With metallic ribbons of blue and green, this hue shifts colours depending on which light you see it under. If you are in the mood for fun nails, this is definitely the bottle to opt for!
Which of these nail polishes are you excited to try? Let me know your picks in the comments below.
P.S: Follow @missmalinifashion and @missmalinibeauty on Instagram for more updates.