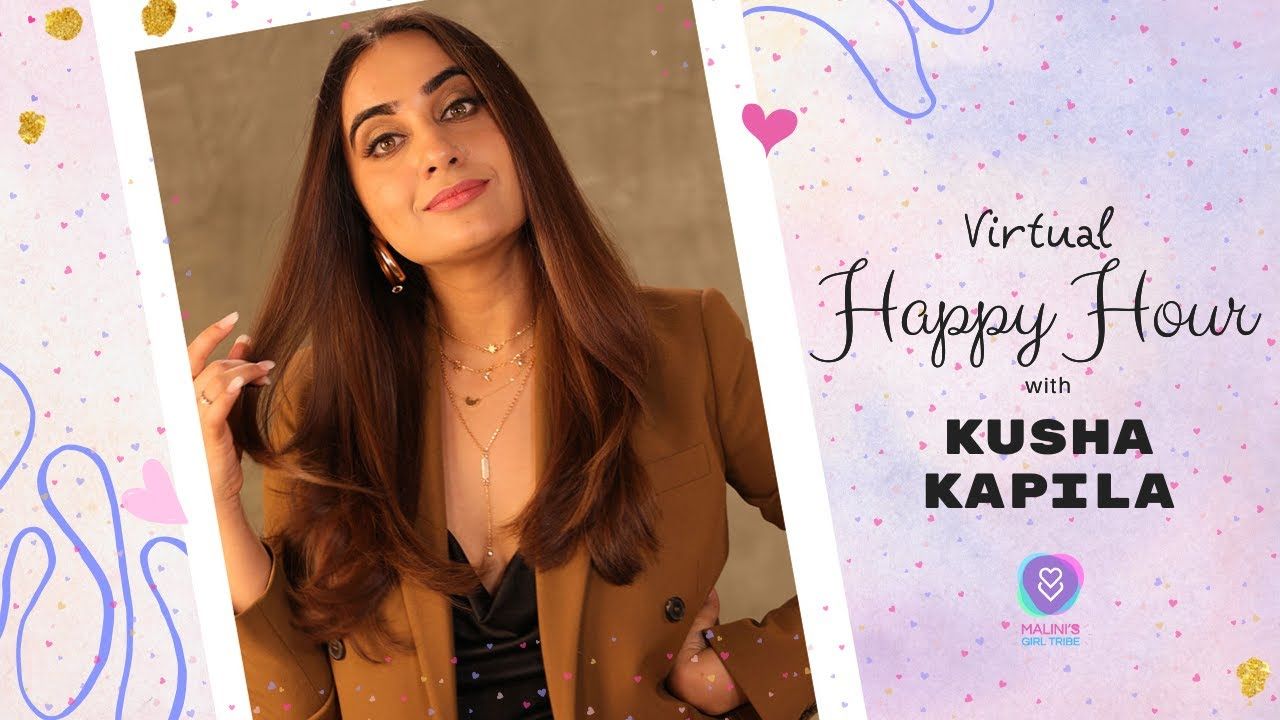 Ask any millennial in India who Kusha Kapila is and you will see them enacting her in the many characters she has brought into life. Social media has given us some great talents and she is one of them. Kusha is the most popular influencers in the country and her hilarious and super relatable content is undoubtedly among my favourites, especially the South Delhi Girls series and Billi Mausi. From Karan Johar to the Ambanis, she is famously known to staying updated with what's pertinent in the pop-culture scene of the country. So, when Malini's Girl Tribe announced the Virtual Happy Hour with the one and only Kusha, it got me all excited.
Our wonderful boss lady MissMalini came up with an idea of doing a Virtual Happy Hour for Malini's Girl Tribe to drive our quarantine blues away. Our first Virtual Happy Hour was kicked off by the super handsome and charming Rahul Khanna and this time we had the social media sensation, Kusha. A few members of Malini's Girl Tribe got to spend a lovely evening with her virtually over conversation and fun games. The event began with a light-hearted conversation between Kusha and Malini, where Kusha was expressing how happy she was when she heard about this. This was followed by a Q&A where the tribe members got to ask the influencer their questions. Kusha spoke about how her career changed at 28 and how much she enjoys what she does. The event concluded with fun 'how well do you know' Kusha quiz and an endearing message for the tribe by her.
Watch the video here!