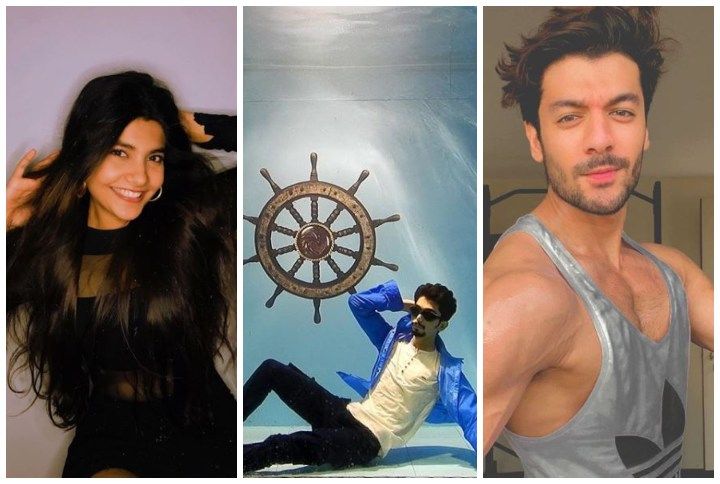 We are living in a one-of-a-kind time period; the world situation is something we've never seen before. Amidst all this chaos, the Indian government decided to ban 59 Chinese apps. Some of the popular apps include Helo, SHEIN, UC Browser, Cam Scanner and the extremely popular and loved short-form content platform⁠—TikTok. This ban came upon as a shock to many educators, content creators, artists and the rich user community of TikTok. Creators who had spent weeks and months to create their strong presence on TikTok, now have to find a different medium to engage with their audience. While famous TikTokers like Teen Tigada, DamnFam, Team 07, Anushka Sen and more have a huge presence on Instagram and have successfully made their mark on it, there are various other talented content creators who had a huge fan following on TikTok but are yet to make a connection with people on other social media platforms like Instagram. Therefore, we have got you a list of 20 innovative TikTokers who you should definitely follow on Instagram for some serious entertainment and binge-worthy content!
Check them out here:
1. Jaydeep Gohil AKA Hydroman
Hydroman is a famous content creator who is known for his unique talent, he is India's first underwater dancer! He performs a number of dance styles underwater and does a better job than most of the dancers on the dance floor.
2. Riya Ramesh Kishanchandani
Apart from being a talented model and an influencer, Riya is extremely interested in fitness and a healthy lifestyle. Check out her page if you are in need of some serious fitness inspiration!
3. Chitra Singh
Alisha Rajput, commonly known as Chitra Singh is the kind of influencer you can connect with. She creates extremely relatable content and has her own YouTube Channel.
4. Vicky Patel
If you are an aspiring dancer, Vicky's Instagram handle is your go-to! His recent dance routines have garnered a lot of buzz and are admired by a huge audience.
5. Vaishnavi Naik
Known for her fashion sense, every girl can relate to Vaishnavi's styling. Her ideas are not only wearable and practical but also makes a girl look her absolute best!
6. Krish Gawali
His slow-mo videos and cool edits will surely get you intrigued. Being one of the most loved creators on TikTok, let's show his Instagram handle some love!
7. Ajmer Shaikh
Ajmer is so light on his feet that he can perform the most difficult backflips and tricks with utter ease!
8. Resty Kamboj
An actor, traveller and blogger, Resty is massively popular for his adorable couple videos and funny vlogs.
9. Shifaz Siddiqui
https://www.instagram.com/p/CASsHYtJ4mG/
Shifaz is a charming artist with quirky content that will really get you thinking. His videos are usually very well thought through and always revolve around a theme.
10. Bhakti Rawal
The cutest fashionista you will see! Head over to her account for some classy outfit ideas.
11. Arhan Ansari
Fitness is his passion, quite literally! Arhan is a fitness athlete who's also won the Mr Olympia India medal. Follow him for some fitness inspo during this lockdown.
12. Danish Khan
His good looks and a charming personality will make you fall in love with him. He is also widely known for his lip-syncing skills.
13. Akhila Unnithan
Apart from being a mother, Akhila is a graceful dancer whose moves and expressions will get you grooving!
14. Ayush Yadav
Comedy videos and scenic photography is his thing! Ayush also has his own YouTube channel with 300k subscribers.
15. Shayan Siddiqui
'A complete entertainment package in one' is what describes Shayan. His fitness videos and comic timing will make you fall in love with him!
16. Vishnupriya Iyer
After her first music album, Vishnupriya's fan base only grew bigger every day. She likes her content to be simple sweet and relatable.
17. Ansh Manuja
Widely known for strong acting sequences, his unique monologues are extremely entertaining.
18. Ajaz Ahmed
His unique videos and energy-filled dance routines are something you should definitely not miss out on.
19. Ronit Ashra
A one-stop destination for the funniest celebrity impressions ever! By the end of each video, Ronit will leave you in a fit of giggles.
20. Hardik Sharma
Wanna check out some insane transition skills? Hardik's videos will surely blow your mind!
There you have it! These TikTokers will keep you entertained with their quirky and quality content on Instagram as well. Which one is your favourite from this list? Let us know in comments below!
Don't forget to follow @missmalinitrending on Instagram to know more about your favourite influencers!