YouTube sensation Prajakta Koli (@mostlysane) widely known for her witty content and relatable videos is now all set for the release of her first short film Khayali Pulao. the short film featuring Koli is written and directed by Tarun Dudeja and produced by One Digital Entertainment and releases on 9th July on her YouTube channel.
The YouTuber-turned-actress mentioned that this short film is her dream project and she has been working on it for almost 7 months. The trailer of Khayali Pulao garnered immense love and appreciation from her fans, and finally, the much-awaited short film is out on her channel at 6 PM today!
What we know about the film!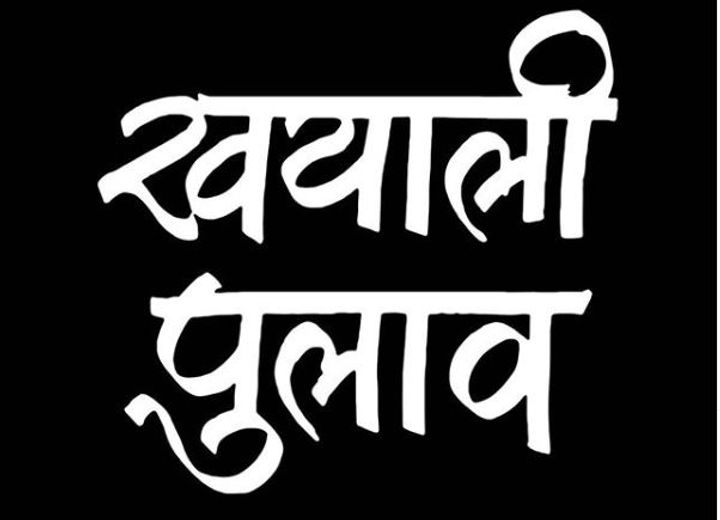 Shot in the rural village of Majri in the Jhajjar district (Haryana), the film has real-life characters and is shot in real locations. The film runs for 24 minutes and subjectively touches upon subtle themes like importance of determination and hustle, freedom of choice, and prejudices. Alongside Prajakta, Yashpal Sharma is the male protagonist in the movie. He portrays a sports-teacher who plays an impactful role in developing Koli's on-screen character. We have seen Yashpal Sharma before in various popular movies like Lagaan, Ab Tak Chappan, Gangs of Wasseypur, Hazaron Khwaishein Aisi, and Gangajal. The film is directed by Tarun Dudeja. Moreover, well-known casting director Mukesh Chhabra, who made his directorial debut with Dil Bechara (all set to release on a digital platform), has managed the casting for this short-film. The DOP of the film is Manoj Kumar Khatoi, popular for his work for movies like Jawaani Janeman, Notebook, and Mitron.
We love how the topic of the Prajakta's short film touches upon a very relatable part of all our lives and talks about women empowerment that should take place on a grass-root level. Check out the trailer here, if you haven't already!
Prajakta Koli states:
Growing up and then through my everyday interactions I noticed how prejudiced we are as a society when it comes to girls and women in general. With this film it's my small contribution to the society at large to facilitate change at whatever level I can and influence mindsets positively. It's amazing to essay this young girl who knows her dream is too scandalous for the dwelling she is raised in but her forward thinking temperament to rectify a generalized mindset has enabled her to become resilient and determined. The film is a beautiful reminder of how dreams, especially in small towns, are often realised through sports. It's also a reminder of how precious the freedom to live your life the way you want to is, how even the seemingly simple act of being able to wear shorts becomes a complicated mission for a young girl. The act of being a sportsperson is her excuse to live as a free woman who isn't defined by the opinion of others, and confidently dresses up in shorts baring her legs in a society that expects her to cover up.
Plot, Theme and Nature of the story
The short-film shows our beloved Prajakta as a 17-year-old schoolgirl, who instead of focussing on her government school education, takes a liking towards sports, however, she is a complete amateur. The story revolved around how a handball competition is announced in school and she is hell-bent on taking part irrespective of the fact that her friends and family are not very supportive of her decision and she often heard taunts like 'tumse nai ho paayega'. The film walks us through her struggles and how she manages to break stereotypes that are so ingrained in our society. A story of sheer determination and triumph that will make you believe in yourself all over again. Apart from Koli and Yashpal Sharma, Khayali Pulao also features other talented actors like Geeta Sharma, Priyanka Sharma, Prince Bajaj, and Sunil Chitkara.
Here's what Tarun Dudeja has to say about it:
Khayali Pulao is a common Hindi phrase which loosely translates to 'Flights of Fancy'. Usually building castles in the air tends to serve as an escape from reality, which almost everyone engages in from time to time. In addition, the frequency of such indulgences increases furthermore when the oppression, discrimination and abuse are although more apparent. Being born and brought up in one of the towns in Haryana, India where patriarchy is the accepted norm and tradition is associated with the women staying behind the veil, I would come across by subtle acts of resistance to oppression every now and then. In the conservative society women just seize at whatever semblance of freedom could be contained within the constraints of the society but mostly it is aimed at freedom. Be it freedom to express themselves, or choose their partner, or wear the clothes of their choice. For these women, these little acts make their lives more bearable in an intolerant institution. They fight in their quiet ways and refuse to become victims of the circumstances. Their spirits remain uncrushed and they win a certain degree of independence for themselves. The film honors such women and is a tribute to them.
Prajakta has been mentored and managed by Gurpreet Singh, Co-Founder, One Digital Entertainment and we can only imagine how proud he must of her.
Gurpreet Singh, states:
Prajakta's dedication and commitment to her work is something that amazes me. She is someone who is immensely passionate about her work and likes to immerse herself completely in whatever project she takes on. From spending a couple of days prior to the shoot in the village, to understand the mannerism of an average teenage girl from the rural areas of North India to taking diction lessons, her preparation for the role has been astounding and it shows on screen as well. She is known for her comedic sketches however this film will shed a whole different side of Prajakta that not many have seen previously.
Mukesh Chabbra, who had an integral role in developing this film, has a very honest opinion on the overall story and nature of the film,
Here's what he has to say:
This film is a very sweet take on women's empowerment at a very basic level. Things that we take for granted can also be a challenge for many people, which it is in most rural places in India. The honesty of the film's messaging is what attracted me to it. I have always admired Prajakta's content and like her approach to creating content and the various things she does to bring about positive change in the society. The way she portrays her characters through her sketches, they always manage to bring a smile on my face
With over 5.4 million subscribers on YouTube and over 2.2 million followers on Instagram, @MostlySane is a household name acknowledged globally for multiple achievements in digital as well as the social activism sphere. We are so excited for this short film and we cannot wait to see her add another feather to her cap. Tell us what was your favourite part of the film in comments below!
Don't forget to follow @missmalinitrending on Instagram to know more about your favourite influencers!